10 March 2021
Gentex applauded by Frost & Sullivan for its comprehensive powered air purifying respiratory solution suite, PureFlo 3000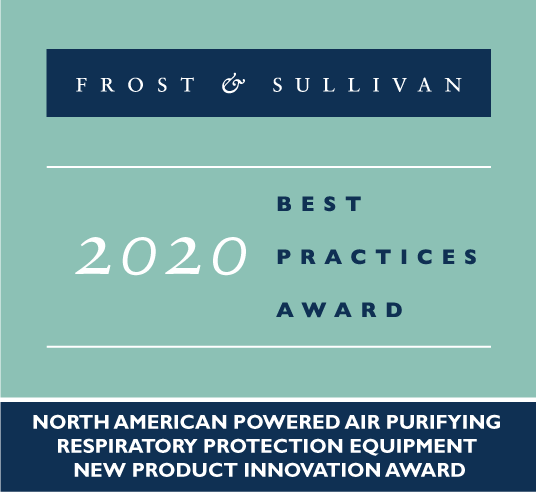 CARBONDALE, PA March 10, 2021 –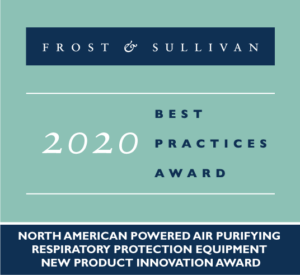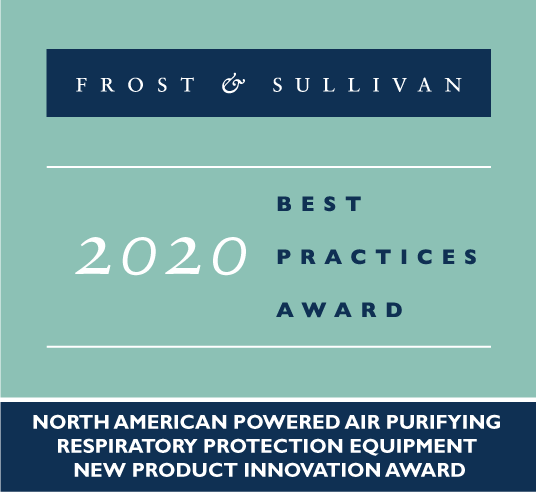 We are honored to announce that Gentex has earned Frost & Sullivan's 2020 New Product Innovation Award in the North American PAPR protection equipment market for the PureFlo 3000 Powered Air Purifying Respirator (PAPR).
"The PureFlo 3000 offers true value through high efficiency, durability, compatibility and improved safety" said Rahul Arora, Best Practices Research Analyst at Frost & Sullivan. "Optimized for maximum mobility, the series combines respiratory with head, face, eye, and optional hearing protection for use in light-to-medium duty environments. In addition, the series eliminates snag hazards because it has no belts, hoses, or cables, and its loose-fitting design ensures it can be safely used by individuals with beards or prescription eyeglasses without requiring extensive fit testing."
Click here to read the full press release.
PureFlo 
Providing reliable, high-quality protection systems for the industrial workforce working in light- to heavy-duty environments across the globe has been PureFlo's top priority since 1970. Acquired by Gentex Corporation in 2014 to join our line of industrial safety solutions, PureFlo manufactures leading-edge, head-mounted PAPRs that deliver head, face, head, eye, and respiratory protection in one unit ‒ improving all-around safety and workforce productivity. Designed with a commitment to user safety, innovation, and ease-of-use, our PAPRs are the new standard in industrial protection. Learn more at https://www.gentexcorp.com/pureflo-country-selector/pureflo-us/.
Gentex Corporation
With a history of innovation that spans over 125 years, Gentex Corporation is a leading supplier of products that advance personal protection and situational awareness for global defense forces, emergency responders, and industrial personnel operating in high-performance environments. Our portfolio includes helmet system platforms, hearing protection and communications products, and capability upgrades for defense and security forces sold under the Gentex and Ops-Core brands, as well as PureFlo industrial respiratory protection systems. Privately held, Gentex is headquartered in Carbondale, Pennsylvania, and supports its global customers through a worldwide distributor network and six other facilities in the U.S., the U.K., and Australia. Learn more at www.gentexcorp.com.
Media Contact
Alexandra Brax
Gentex Corporation
abrax@gentexcorp.com
+1.617.670.3547 x2440
More recent news from Gentex Corporation


Gentex Corporation
Gentex Corporation Settles Lawsuit with Galvion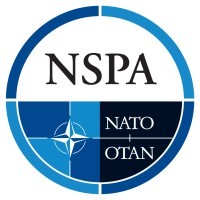 Ops-Core
Gentex Corporation Announces Contract to Supply Headborne Solutions to NATO Support and Procurement Agency (NSPA)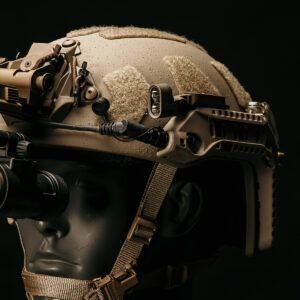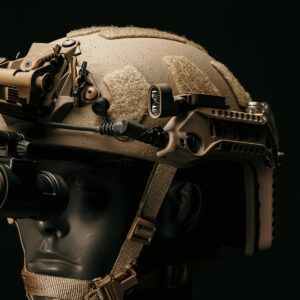 Ops-Core
Gentex Corporation Previews Advanced Concept for Ops-Core® RAILINK System