Blunt Force Head Trauma Protection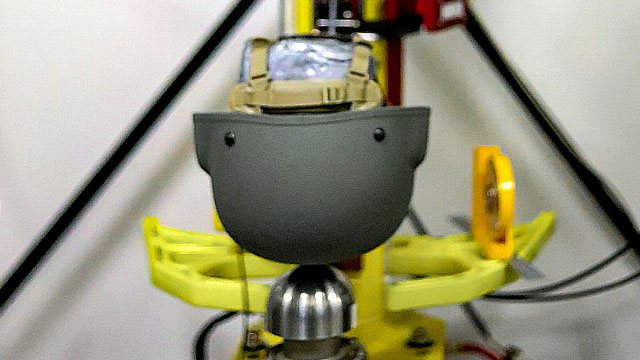 Blunt Force Head Trauma Protection
Using advanced materials, along with a unique system approach to design, where all elements are factored and combined to provide the greatest strength, Gentex Corporation's helmet system products provide protection against multiple blunt-impact trauma in an extreme range of environmental conditions when subjected to stringent U.S. DoD and other customer performance requirements.
ADVANCING PROTECTION FOR OVER 60 YEARS
Since the introduction of its first hard shell helmet in 1948, Gentex Corporation, working with customers, industry partners, and academia, has been assessing the effects of blunt force trauma on the human head and characterizing high performance impact-absorbing materials to reduce energy transfer to the head. The resultant product-design iterations over the past 60 plus years have each advanced protection and performance capabilities of the helmet system while lowering weight.
RIGOROUS TESTING
Prototypes and products are evaluated in state-of-the-art in-house testing facilities against standard and custom specifications to help us continually evolve our materials and designs to absorb and dissipate more energy over a greater area to reduce non-penetrating injuries associated with blunt force trauma.
Please refer to our Ground Catalog for more information on our complete line of Ground products.