12 April 2017
Aegisound custom earplugs outperform foam earplugs in Virginia Tech study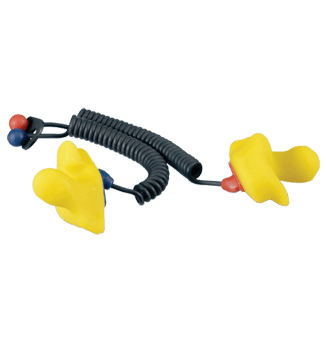 Carbondale, PA, April 12, 2017.
Gentex Corporation, a global leader in personal protection and situational awareness solutions for defense forces, emergency responders, and industrial personnel announced today findings from an independent study conducted by Virginia Tech Auditory Systems Laboratory regarding its Aegisound CTE30X custom earplugs. The study, funded by the Office of Naval Research, found the custom earplugs significantly outperformed the foam earplugs used in the testing.
Researchers at Virginia Tech examined the performance of commonly used roll-down foam earplugs and Aegisound custom-molded earplugs without training, with training, and 21 days after training. The custom plugs outperformed the foam plugs under all test conditions, and were preferred by the test subjects for ease of use, quickness of fit, and relative confidence in hearing protection offered. One of the most notable outcomes of the study was that the attenuation performance of the custom plugs did not degrade after training, 21 days later, whereas the foam earplugs did. This data point illustrates that foam plugs can be difficult to use reliably, whereas custom plugs offer consistent performance over time.
"Our Aegisound products provide precise intelligible communications and long-term hearing health for military personnel on flight decks and flight lines where some of the loudest occupational noise environments exist," said L.P. Frieder, president, Gentex Corporation. "This recent study by Virginia Tech validates these and other benefits of choosing custom molded earplugs over foam."
For Aegisound custom fit hearing protection products, custom ear canal molds are digitally manufactured to exacting standards, which allow the earplug to precisely fit the ear canal to achieve optimal comfort and superior hearing protection in extreme noise (105 to 150 dB(A)), such as those found in military and industrial environments.
John G. Casali, Ph.D., CPE, and Kichol Lee, Ph.D. of Virginia Tech presented findings from their study at the National Hearing Conservation Association's annual conference on February 24, 2017 in San Antonio, Texas. View the full presentation at this link.
About Gentex Corporation
Leveraging a history that spans over 100 years, Gentex is a leading provider of innovative solutions that enhance personal protection and situational awareness for global defense forces, emergency responders, and industrial personnel operating in high performance environments. The company's product portfolio includes helmet system platforms and capability upgrades for defense and security forces, sold under the Gentex, Ops-Core, ALPHA, Cromwell, and Argus brands; Aegisound hearing protection and communications products for military and industrial personnel; PureFlo industrial respiratory protection systems; Dual Mirror aluminized fabrics; and Filtron light management technology. Privately held, Gentex is headquartered in Carbondale, Pennsylvania, and supports its global customers through a worldwide distributor network and five other facilities in the U.S. and the U.K. Learn more at www.gentexcorp.com.
More recent news from Gentex Corporation


Gentex Corporation
Gentex Corporation Settles Lawsuit with Galvion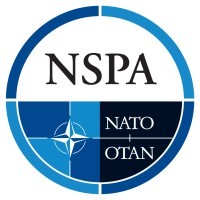 Ops-Core
Gentex Corporation Announces Contract to Supply Headborne Solutions to NATO Support and Procurement Agency (NSPA)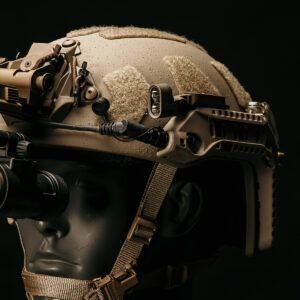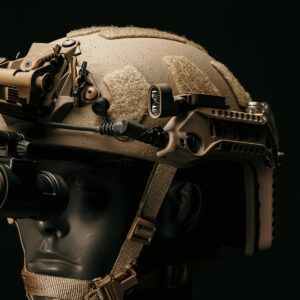 Ops-Core
Gentex Corporation Previews Advanced Concept for Ops-Core® RAILINK System