22 July 2009
GENTEX awarded $1.8 million Enhanced Combat Helmet (ECH) contract by U.S. Marine Corps Systems Command (MARCORSYSCOM)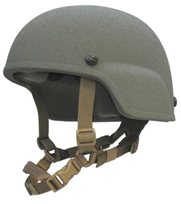 CARBONDALE, PA (July 22, 2009) – The U.S. Marine Corps Systems Command (MARCORSYSCOM) awarded GENTEX Corporation of Carbondale, PA a $1.8 million contract for the production of Developmental Test units for the Enhanced Combat Helmet (ECH) program.
The purpose of the accelerated ECH acquisition program is to develop the next generation combat helmet that will eventually replace the currently issued USMC Lightweight Helmet (LWH) and U.S. Army Advanced Combat Helmet (ACH). The ECH will maintain the current headborne weight while providing a 35% increase in ballistic protection against fragmentation. This dramatic performance increase provides a clear advantage over current combat helmets. The ECH must successfully pass a battery of ballistic, non-ballistic and user trials before being fielded to Soldiers and Marines.
The ECH program is an important step forward by the U.S. Government to enhance protective systems for our Warfighters. It will rapidly move advanced product development into field use in a very short period. The GENTEX ECH Team along with other established helmet producers have been involved in a number of efforts to address this urgent operational requirement for increased ballistic protection; having those efforts mature into a major Government initiative is very beneficial to the Warfighter.
GENTEX' ECH design incorporates advanced processing and material technologies including DSM Dyneema's latest unidirectional (UD) composite. DSM Dyneema is a technology leader in high performance materials and a valued member of the GENTEX ECH Team. The new materials and processing technologies pioneered by the ECH program will not only increase ballistic protection without compromising the integrity of the current helmets, but will also facilitate future advances in head protective systems.
"GENTEX recognizes that today's Warfighters operate in extremely complex threat environments that require increasingly higher levels of protection," stated Erik Balascik, Force Protection Product Business Manager at GENTEX. "We take pride in our ability to rapidly innovate and transition highly 'fieldable,' advanced solutions, to our military partners and are pleased and honored to be given the opportunity to participate in this highly visible and accelerated program."
GENTEX is a recognized world leader in the design, development, and manufacture of integrated systems for soldiers and pilots that require advanced helmet systems, ballistic and laser protective eyewear, electro-acoustic devices, oxygen masks, and chemical and biological protective systems.
Media Contact:
Ken Lee
Corporate Counsel
GENTEX
(570-282-8209)
klee@gentexcorp.com
More recent news from Gentex Corporation


Gentex Corporation
Gentex Corporation Settles Lawsuit with Galvion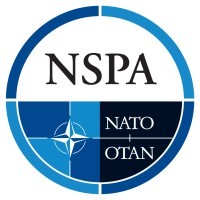 Ops-Core
Gentex Corporation Announces Contract to Supply Headborne Solutions to NATO Support and Procurement Agency (NSPA)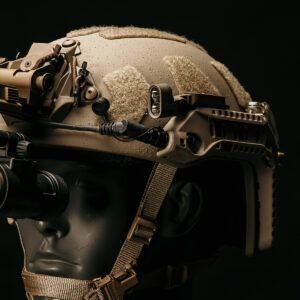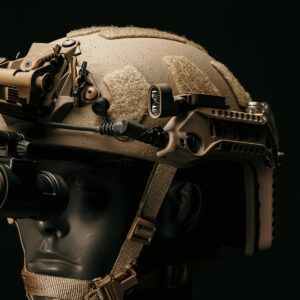 Ops-Core
Gentex Corporation Previews Advanced Concept for Ops-Core® RAILINK System