10 June 2012
Gentex awarded $21.6 million contract
Thursday, May 10, 2012 | CARBONDALE, PA
Gentex Corporation was awarded a $21.6 million contract earlier this week by the U.S. Defense Logistics Agency for Advanced Combat Helmets (ACH). Under the sole-source contract, Gentex will deliver 7,500 helmets per month for a total of 90,000 helmets by July 31, 2013.
"The award is a tremendous win for Gentex, our employees, and the community," said L.P. Frieder, III, President, "and further strengthens our company's long-term commitment as a prime supplier of quality personal protective equipment for our U.S. war fighters."
"We are anxious to begin production, as such awards renew our company's mission and our employees' pride in serving war fighters at home and abroad," added John Pullo, Vice President of Personal Protection – Ground Products. "We strive to deliver personal protective equipment designed to protect and save the lives of our service men and women."
Currently, the U.S. Army, Navy, Air Force and Marine Corps service personnel wear ACHs as part of their personal protective equipment.
Gentex has been involved with every advance of Ground and Combat Vehicle Crew protection for the last 50 years, delivering over 1.5 million helmets to such programs as U.S. Army Advanced Combat Helmets (ACH), U.S. Marine Corps Lightweight Helmet, Combat Vehicle Crew (CVC) Helmet and Personnel Protective Armor System Ground Troops (PASGT) Helmet, as well as supplying eye and face protection, communications and other helmet accessories. With the late 2011 acquisition of Ops-Core, Boston, MA, Future Assault Shell Technology (FAST) helmets are delivered to such customers as elite Special Operations Forces.
Gentex Corporation, a privately-held, family-owned company with a product development and manufacturing history that spans more than 100 years, is a global provider and partner of choice for personal protection and situation awareness products, systems and platforms. Today, the company encompasses aircrew life support systems, helmet mounted displays, ground soldier protective equipment, high-performance textiles and communications equipment; and located at seven U.S. locations—Carbondale, PA; Rancho Cucamonga, CA; Manchester, NH; Aurora, IL; Millwood, NY; Billerica, MA; and Boston, MA. For more company information, visit www.gentexcorp.com.
More recent news from Gentex Corporation


Gentex Corporation
Gentex Corporation Settles Lawsuit with Galvion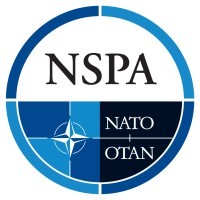 Ops-Core
Gentex Corporation Announces Contract to Supply Headborne Solutions to NATO Support and Procurement Agency (NSPA)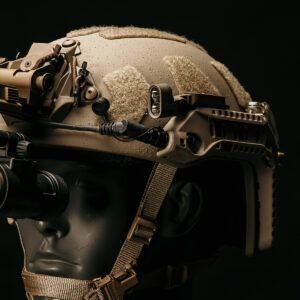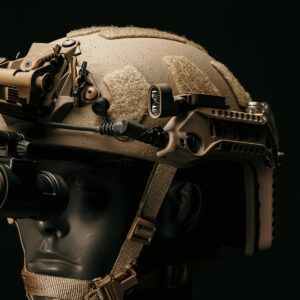 Ops-Core
Gentex Corporation Previews Advanced Concept for Ops-Core® RAILINK System