15 September 2016
Gentex awarded $82M contract by U.S. Army for JSAM-JSF production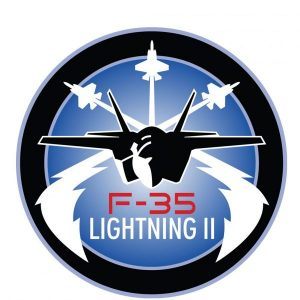 Carbondale, PA, September 15, 2016.
Gentex Corporation, a global leader in personal protection and situational awareness solutions for defense forces, emergency responders, and industrial personnel was awarded a production contract by the U.S. Army for the Joint Service Aircrew Mask for the Joint Strike Fighter (JSAM-JSF) Program. During the 10-year period of performance, Gentex will produce JSAM-JSF systems for F-35 aircrew and provide spares, training, and support and sustainment services in the fielding of the systems.
The JSAM-JSF is a lightweight, chemical/biological (CB) protective respirator system that integrates with the JSF airframe (F-35) life support system, and pilot flight equipment (PFE) to provide combined CB, hypoxia, and anti-gravity protection to pilots during flight. The JSAM-JSF integrates with all F-35 aircraft variants.
"Gentex is grateful for the leadership the JSAM-JSF Product Office provided during the development phase of the program, and is delighted to have been chosen to continue our involvement with production of the JSAM-JSF," said Robert McCay, vice president aircrew systems, Gentex Corporation. "We're confident that the advanced technology in the JSAM-JSF will deliver the capability and protection aircrew have come to expect from our products and excited to offer tailored solutions using this technology for other helmet systems and airframes to our customers worldwide."
Gentex's contribution to the JSF Program now includes the helmet system platform and respiratory protection system for JSF aircrew, and the protective hearing and communications devices for JSF ground crew. Gentex's participation in the JSF Program continues their more than 45 year partnership with the U.S. government, helping them bring the most advanced solutions to U.S. and allied forces.
Gentex Corporation is the leading supplier of high-performance flight equipment for military, law enforcement, and rescue aircrew worldwide. Their comprehensive line of durable and innovative aircrew helmet systems for fixed wing, rotary wing, and cross-platform applications allow for the easy integration of advanced capability upgrades without sacrificing protection. Gentex also offers a full line of hearing protection and communication solutions for aircraft maintainers that provides superior hearing protection and precise, intelligible communications in the most extreme noise environments. Servicing, fitting, and operations/maintenance training is available for all products. A global network of distributors, with expanding services in the U.K., help support the company's customers.
About Gentex Corporation
Leveraging a history that spans over 100 years, Gentex is a leading provider of innovative solutions that enhance personal protection and situational awareness for global defense forces, emergency responders and industrial personnel operating in high performance environments. The company's product portfolio includes helmet system platforms and capability upgrades sold under the Gentex, Ops-Core, ALPHA, Aegisound, Cromwell, and PureFlo brands; Dual Mirror aluminized fabrics; and Filtron light management technology. Privately held, Gentex is headquartered in Carbondale, Pennsylvania and supports its global customers through a worldwide distributor network and five other facilities in the U.S. and the U.K. Learn more at www.gentexcorp.com.
More recent news from Gentex Corporation


Gentex Corporation
Gentex Corporation Settles Lawsuit with Galvion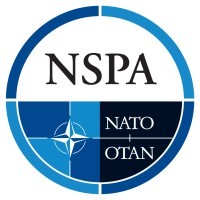 Ops-Core
Gentex Corporation Announces Contract to Supply Headborne Solutions to NATO Support and Procurement Agency (NSPA)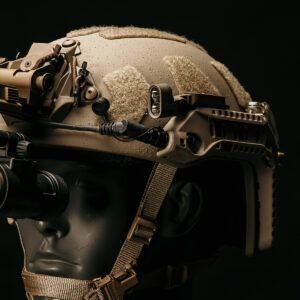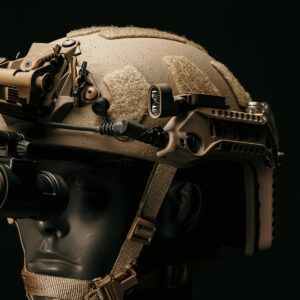 Ops-Core
Gentex Corporation Previews Advanced Concept for Ops-Core® RAILINK System