31 August 2016
Gentex Corporation awarded R&D funding from Scottish Enterprise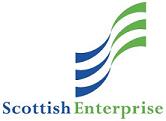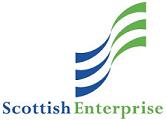 Carbondale, PA, August 31, 2016. Gentex Corporation, a global leader in personal protection and situational awareness solutions for defense forces, emergency responders, and industrial personnel was granted approximately £1.5m in research and development (R&D) funding from Scottish Enterprise, Scotland's main economic development agency. The grant is a contribution towards the company's R&D investment of £5.7m which will be used for the innovation of new industrial respiratory protection products at the company's Stranraer, Scotland manufacturing facility, and securing and adding jobs at the facility as a result.
Currently, over 80 employees at Gentex's Stranraer facility produce the company's PureFlo® respiratory protection systems for the global industrial market. As a result of this innovation investment, the company expects the new PureFlo products to generate business growth, which would result in 10 – 20 new jobs at the Scottish facility over the coming years.
"We're delighted to partner with Scottish Enterprise," said L.P. Frieder, president, Gentex Corporation. "Their support enables us to accelerate our technological innovation in respiratory protection, which will benefit industrial workers around the globe."
Part of Gentex Corporation's family of innovative industrial safety solutions, PureFlo respirators are among the highest performing, cost effective industrial respiratory protection systems available. Used throughout the world in a wide variety of heavy and light duty industries such as mining, shipbuilding, metal smelting and pharmaceutical manufacturing. These proven respirators can be configured to match specific customer needs. Their innovative designs provide integrated respiratory, head, face, and eye protection against industry hazards, while enhancing end user mobility, comfort, and workplace performance.
PureFlo is part of Gentex Corporation's family of innovative industrial safety solutions that protect people from immediate and long-term health and safety hazards present in their work environments, while enhancing workplace performance.
Derek Mackay, Cabinet Secretary for Finance and the Constitution, said, "I am delighted to welcome Gentex's latest investment of £5.7 million into their Stranraer operation, which is testament to the skilled workforce. They have a global reputation as a market leader and their continued investment and commitment shows that in an increasingly competitive global market it is encouraging that year after year, international firms are seeing Scotland as an attractive place to come and invest."
Scottish Enterprise works intensively with Gentex's team at its Stranraer facility through its account management approach, which ensures tailored support is identified and provided at the right time to the facility to accelerate its growth.
Prior to this grant, Scottish Enterprise focused on supporting the Gentex Stranraer team (operating under former ownership as Helmet Integrated Systems Ltd.) in various areas such as skill and leadership development, manufacturing improvements (through the Scottish Manufacturing Advisory Service (SMAS), international strategy, and digital and marketing strategies.
Iain Scott, Chief Financial Officer at Scottish Enterprise commented: "As Scotland's innovation agency, we support and encourage exactly this kind of business innovation as it leads directly to commercial products and services that can open up new revenue streams." Scott added.
"Gentex Corporation is a great example of a company embracing innovation to drive its future growth and we wish it every success with its latest R&D project."
About Gentex Corporation
Leveraging a history that spans over 100 years, Gentex is a leading provider of innovative solutions that enhance personal protection and situational awareness for global defense forces, emergency responders and industrial personnel operating in high performance environments. The company's product portfolio includes helmet system platforms and capability upgrades sold under the Gentex, Ops-Core, ALPHA, Aegisound, Cromwell, and PureFlo brands; Dual Mirror aluminized fabrics; and Filtron light management technology. Privately held, Gentex is headquartered in Carbondale, Pennsylvania, and supports its global customers through a worldwide distributor network and five other facilities in the U.S. and the U.K. Learn more at www.gentexcorp.com.
Media Contact
Alexandra Brax
Gentex Corporation
abrax@gentexcorp.com
+1.617.670.3547 x2440
More recent news from Gentex Corporation


Gentex Corporation
Gentex Corporation Settles Lawsuit with Galvion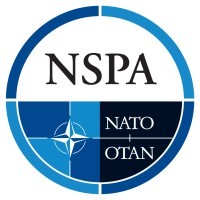 Ops-Core
Gentex Corporation Announces Contract to Supply Headborne Solutions to NATO Support and Procurement Agency (NSPA)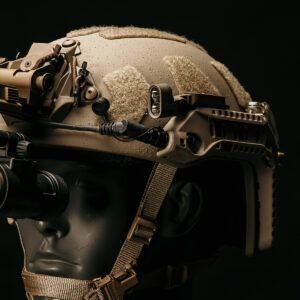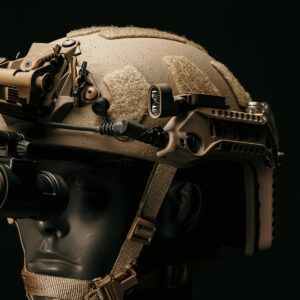 Ops-Core
Gentex Corporation Previews Advanced Concept for Ops-Core® RAILINK System