31 March 2014
Gentex launches new helmet system with Ejection-Safe NVG Mount and Laser Eye Protection Spectacles at SAFE Europe Symposium
Carbondale, Pennsylvania, March 31, 2014. Gentex Corporation, a leading provider of personal protection and situational awareness solutions for global defense and security forces, will launch two new products at the SAFE Europe (EU) Symposium. The international forum, which is held in Bristol, United Kingdom, April 1st – 2nd, will serve as the setting to launch the new Gentex HGU-55/IG Fixed Wing Helmet System with Ejection-Safe Night Vision Goggle (NVG) Mount along with the Gentex EDU-7/P Laser Eye Protection (LEP) Spectacles.
The new HGU-55/IG Helmet System provides fixed wing pilots the capability to eject safely from Panavia Tornado aircraft when wearing NVGs. The EDU-7/P LEP Spectacles, designed under a U.S. Navy contract, offer industry leading protection from non-visible laser threats, while maintaining critical compatibility with head borne flight equipment. Gentex will debut these new products at the symposium amongst their comprehensive line of helmet systems and accessories.
"The launch of these new products further demonstrates our commitment to developing the most advanced technology to improve aircrew protection and performance," said Robert McCay, vice president, Gentex Aircrew Systems. "We've had a longstanding relationship with the SAFE organization and saw the EU forum as a great venue to introduce our latest products to our international customers."
The Gentex HGU-55/IG Helmet System is built on a special configuration of the industry-leading Gentex HGU-55/P Helmet, and includes the Gentex Ejection-Safe NVG Mount and NVG power pack assembly, plus the Gentex STEP-IN® Visor to maintain eye protection during nighttime flight. The Ejection-Safe NVG Mount may also be customized to fit existing Gentex HGU-55/P Helmets to provide similar capability in other fixed wing aircraft in service worldwide.
The Gentex EDU-7/P delivers the optical quality and design to meet the most demanding missions. The frame- style eye protection easily and seamlessly integrates with fixed wing and rotary wing aircrew helmets, display and tracking systems, and other components mounted close to the eye.
Gentex is the leading supplier of high-performance flight equipment for military, law enforcement, and rescue aircrew worldwide. Their comprehensive line of durable and innovative products for fixed and rotary wing aircrew includes: modular, integrated helmet systems; protective visors and spectacles; high-altitude oxygen breathing equipment; communication and hearing protection systems; chemical/biological defense respirators for fixed-wing aircraft; aircrew flight equipment test sets; and a full suite of accessories. Gentex also offers aircrew flight equipment servicing, fitting, and operations/maintenance training.
ABOUT Gentex Corporation
Leveraging a product development and manufacturing history that spans more than 100 years, Gentex is a leading provider of innovative solutions that enhance personal protection and situational awareness for global defense and security personnel operating in high performance environments. The company's Gentex® and Ops-Core® family of products and systems include helmet systems for both ground and air applications; aircrew life support systems; advanced optics; ground soldier protective equipment; high performance textiles; and communications equipment. Headquartered in Carbondale, Pennsylvania, the company is privately held and supports worldwide customers through a global distributor network and other U.S. facilities in Rancho Cucamonga, California; Manchester, New Hampshire; Millwood, New York; and Boston, Massachusetts. Learn more at www.gentexcorp.com.
Media Contact
Bernice Borrelli
(617) 423.4613 x2432
bborrelli@gentexcorp.com
(GENTEX is a registered trademark of Gentex Corporation. 2014)
More recent news from Gentex Corporation


Gentex Corporation
Gentex Corporation Settles Lawsuit with Galvion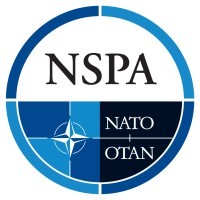 Ops-Core
Gentex Corporation Announces Contract to Supply Headborne Solutions to NATO Support and Procurement Agency (NSPA)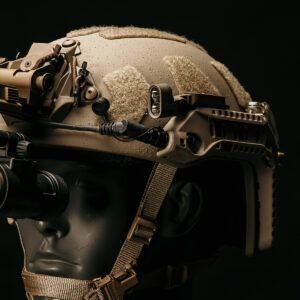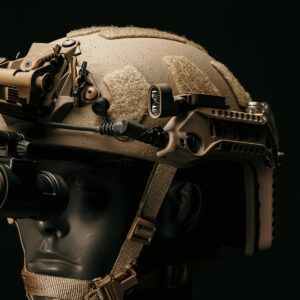 Ops-Core
Gentex Corporation Previews Advanced Concept for Ops-Core® RAILINK System