09 September 2010
GENTEX-Raytheon awarded HMIT program

GENTEX Corporation ScorpionTM Helmet Mounted Cueing System (HMCS) has been selected for the Helmet Mounted Integrated Targeting System (HMIT) for the U.S. Air Forces' entire fleet of A-10 Thunderbolt and for the Air National Guard/Air Force Reserves' F-16 Block 30/32 Viper aircraft. The HMIT program will commence immediately with initial phases of aircraft integration. This will be followed by an IOT&E phase. Production phases will follow shortly thereafter with a total of 574 Scorpion systems anticipated to be supplied over the life of the program at a total potential program value of approximately $45-50 million.
GENTEX has been designing and manufacturing aircrew life support equipment for over sixty years and is the recognized world leader in this area. The addition of advanced head mounted electro-optical systems, such as Scorpion, to GENTEX' product portfolio continues the company's successful tradition of providing aircrew systems that both protect the warfighter while at the same time, enhancing their mission performance. The ground breaking Scorpion HMCS system was developed by GENTEX in response to the U.S. Air Force's need for a helmet mounted cueing system that would be an integral part of a total airborne weapons and sensors targeting suite. The U.S.Air Force's desire is to obtain a system that will provide a unique combination of low overall cost; optimum field supportability; and superior accuracy and performance.
GENTEX' Scorpion is the world's first color helmet mounted cueing system, designed to provide the U.S. airborne warfighter with the ability to rapidly 'cue' (or steer) sensors or weapons, and to designate targets with a high degree of accuracy, by simply "looking at" the target or point of interest. The addition of Scorpion to an airplane's weapons system reduces the time required to acquire, designate and engage targets. It also provides the ability to share real time battlefield information between aircraft and ground platforms. According to Charles Rudolf, V.P. of GENTEX Visionix, "The Scorpion display system is 'disruptive technology' that totally redefines the benchmark for this type of avionics equipment."
GENTEX is already under contract to supply production Scorpion systems to the U.S. Special Operations Command (SOCOM). In addition, Scorpion has been selected for flight test and demonstration on the future Hawker-Beechcraft AT-6 Trainer/Attack aircraft and is currently under consideration for use in a large number of other new and legacy aircraft platforms and upgrades.
GENTEX will provide Scorpion for the HMIT program through the Raytheon Technical Services Company. Raytheon is a designated Prime Contractor under the F2AST program – a contracting vehicle designed to enable the DoD to rapidly field aircraft improvements.
More recent news from Gentex Corporation


Gentex Corporation
Gentex Corporation Settles Lawsuit with Galvion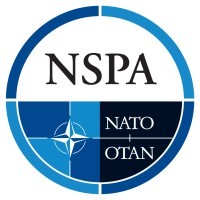 Ops-Core
Gentex Corporation Announces Contract to Supply Headborne Solutions to NATO Support and Procurement Agency (NSPA)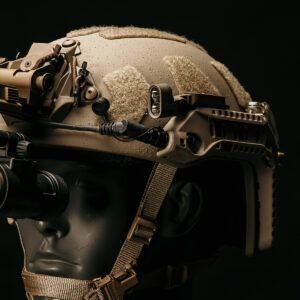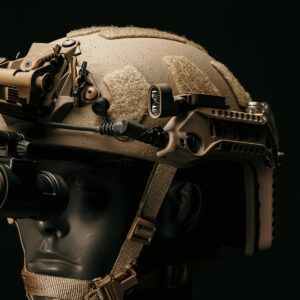 Ops-Core
Gentex Corporation Previews Advanced Concept for Ops-Core® RAILINK System