Maintain the protection and performance levels of your Gentex helmet system and extend its use by replacing worn out components and assemblies with genuine Gentex replacement parts, available for all of our fielded systems. Over time, parts can become worn, warped or otherwise damaged, which diminishes the protection capability of the helmet system. Based on decades of usage experience, Gentex recommends replacing protection-critical components and assemblies of the helmet system at regular intervals.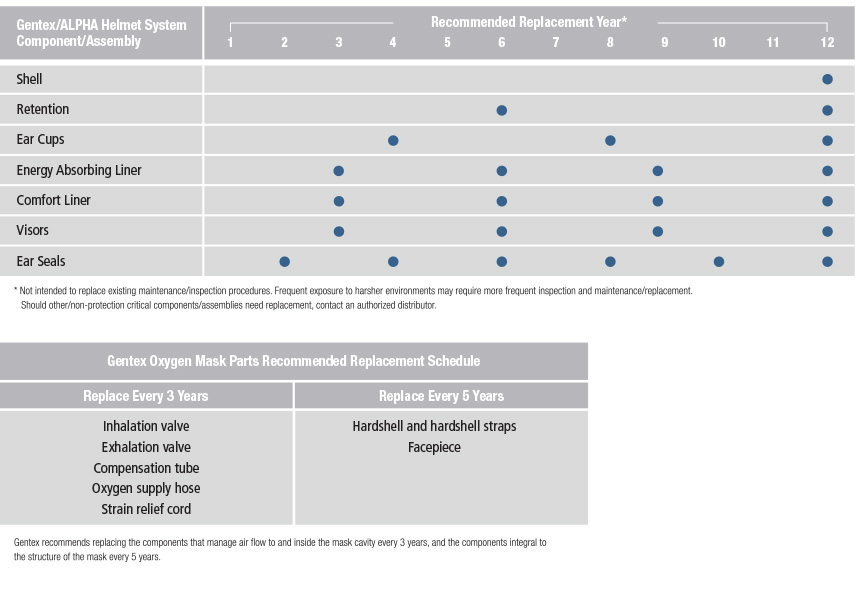 GET INSPECTION AND REPAIR/REPLACEMENT SUPPORT
Highly trained personnel at Gentex authorized service and repair centers are available to assist you with the inspection and repair/replacement of Gentex helmet system components/assemblies. For more information, contact Gentex Corporation or one of our authorized distributors.
PURCHASE GENUINE GENTEX PARTS
To ensure the quality and performance of your helmet system, purchase factory-certified replacement parts through Gentex authorized distributors.