The Newest Innovation in Vision Technology — Photochromic Visors
Mission success hinges on maintaining clear vision in every environment. Check out our newest Photochromic Visors for aircrew applications. With coating technology that automatically adjusts to variable lighting conditions, they allow users to avoid changing from clear to tinted visor lenses during a mission.
Learn More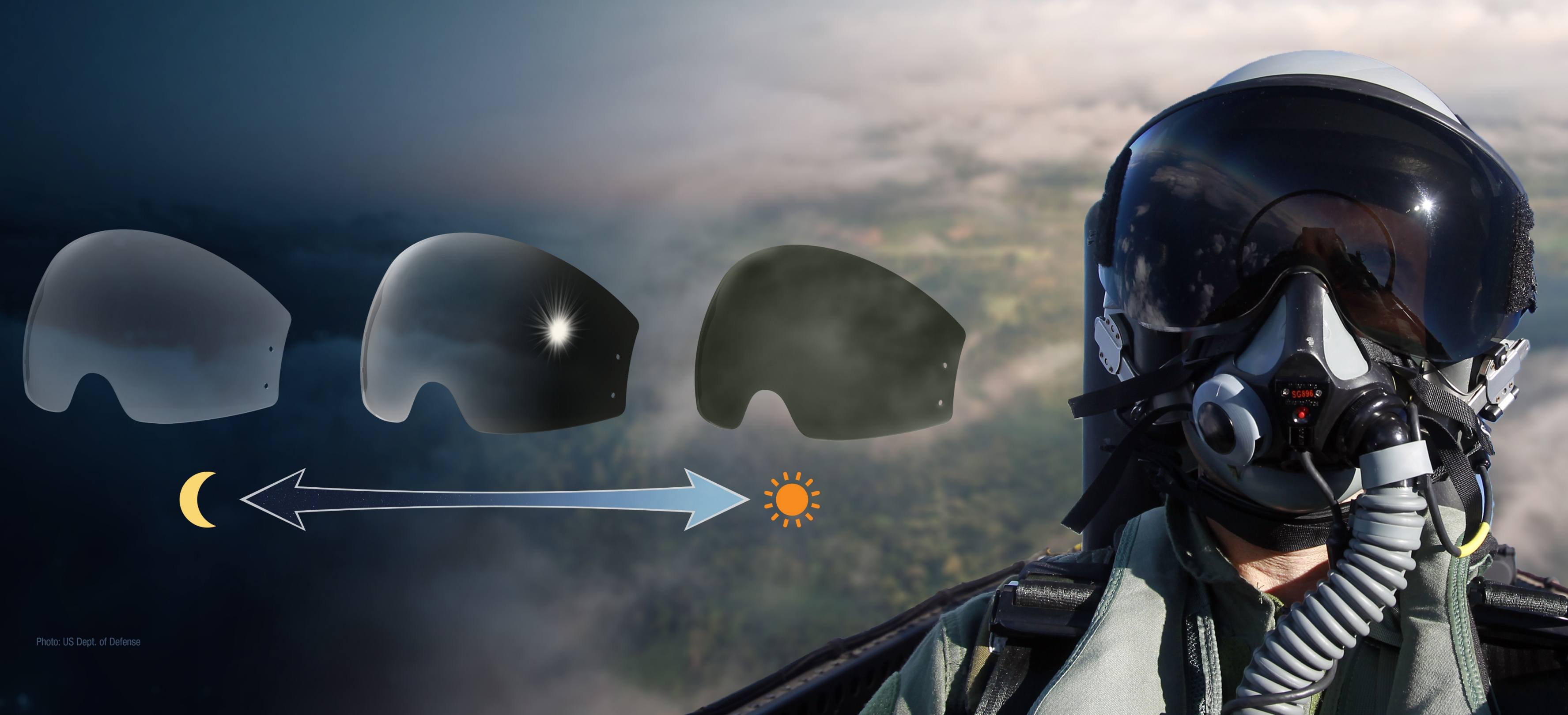 Absorbs direct or filtered UV light and activates embedded molecules, which lighten and darken the lens based on lighting conditions

Photochromic coating will lighten and darken even when the user is behind a windshield or canopy

Lens begins darkening immediately upon exposure to UV light

Photochromic coating can be applied to a variety of lens shapes and sizes, and can be used in both day and night missions

Photochromic technology and lens surface are protected by scratch-resistant coating

Darkened visor maintains a neutral grey color
Download the Photochromic Datasheet or learn more about Gentex Corporation's eye protection and visual acuity products and technologies.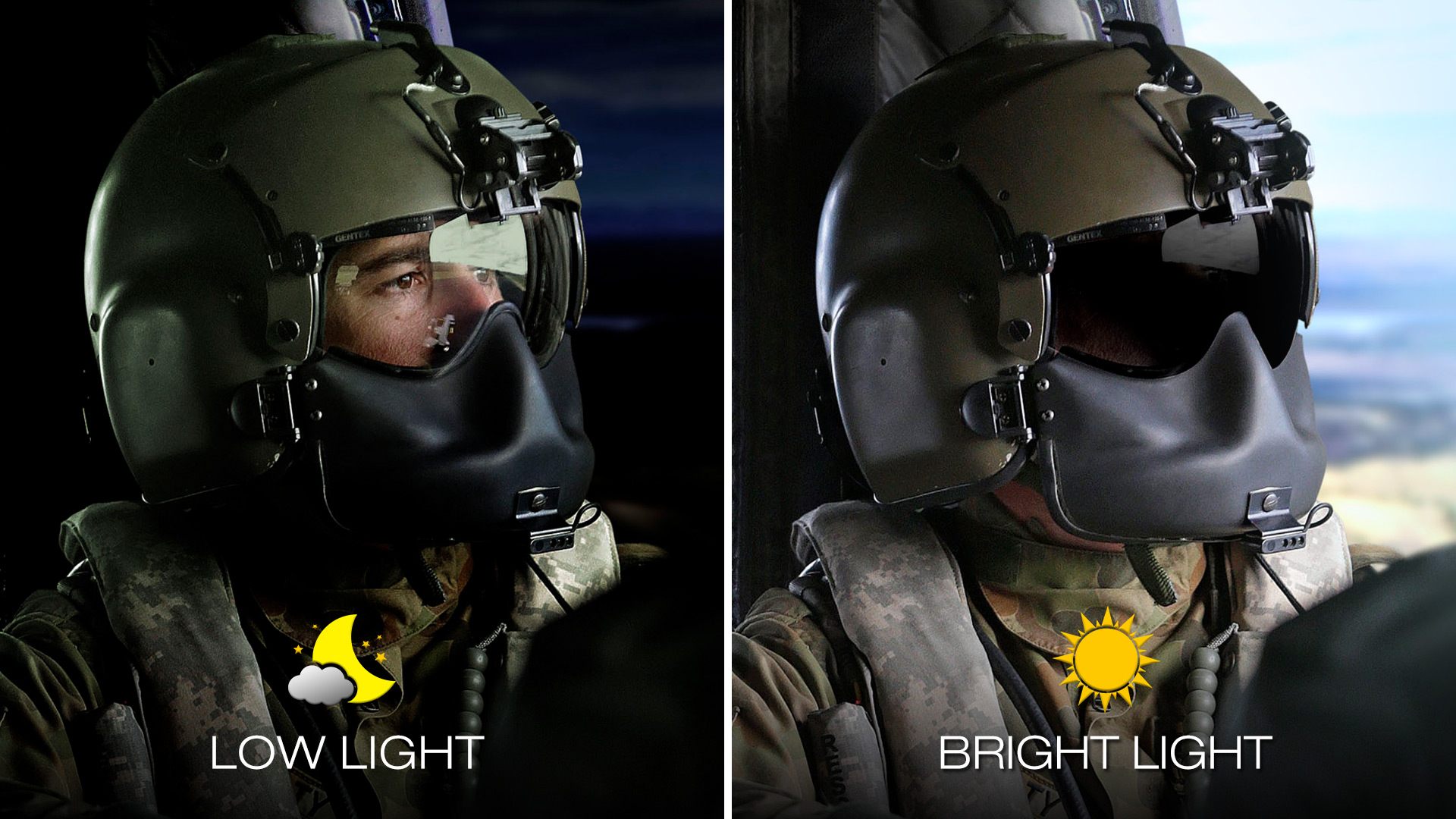 Now Available: Fixed Wing & Rotary Wing Photochromic Lens Solutions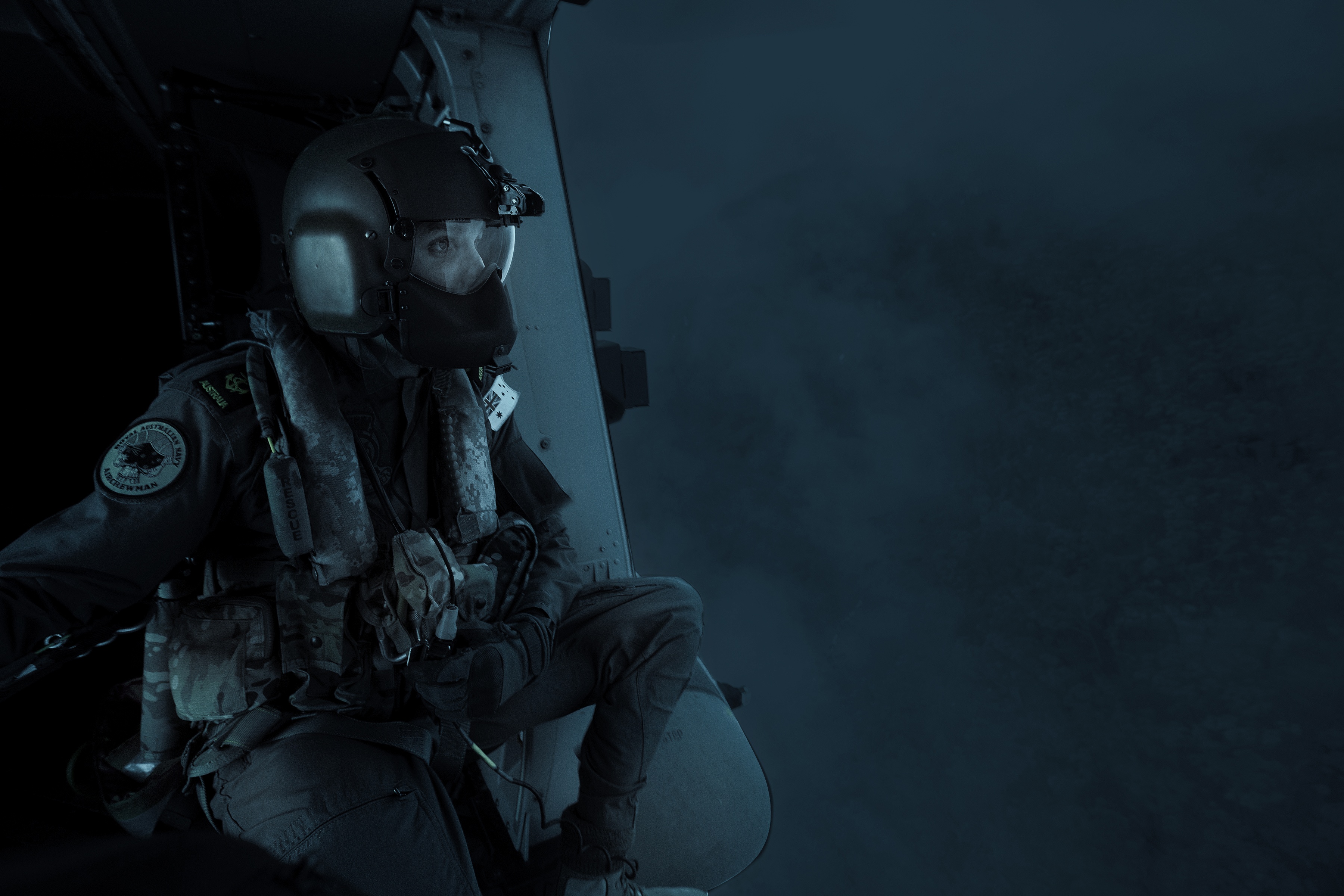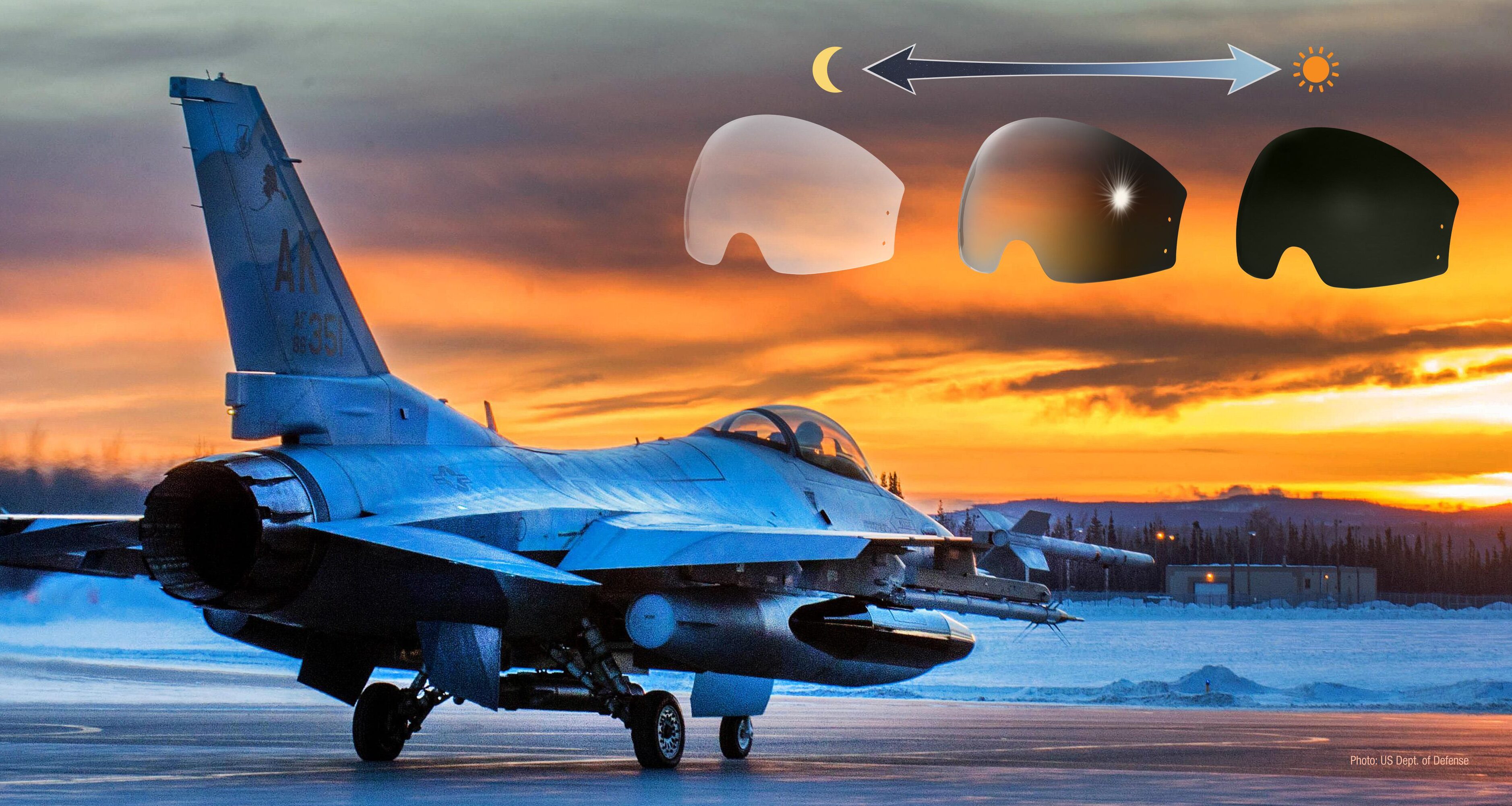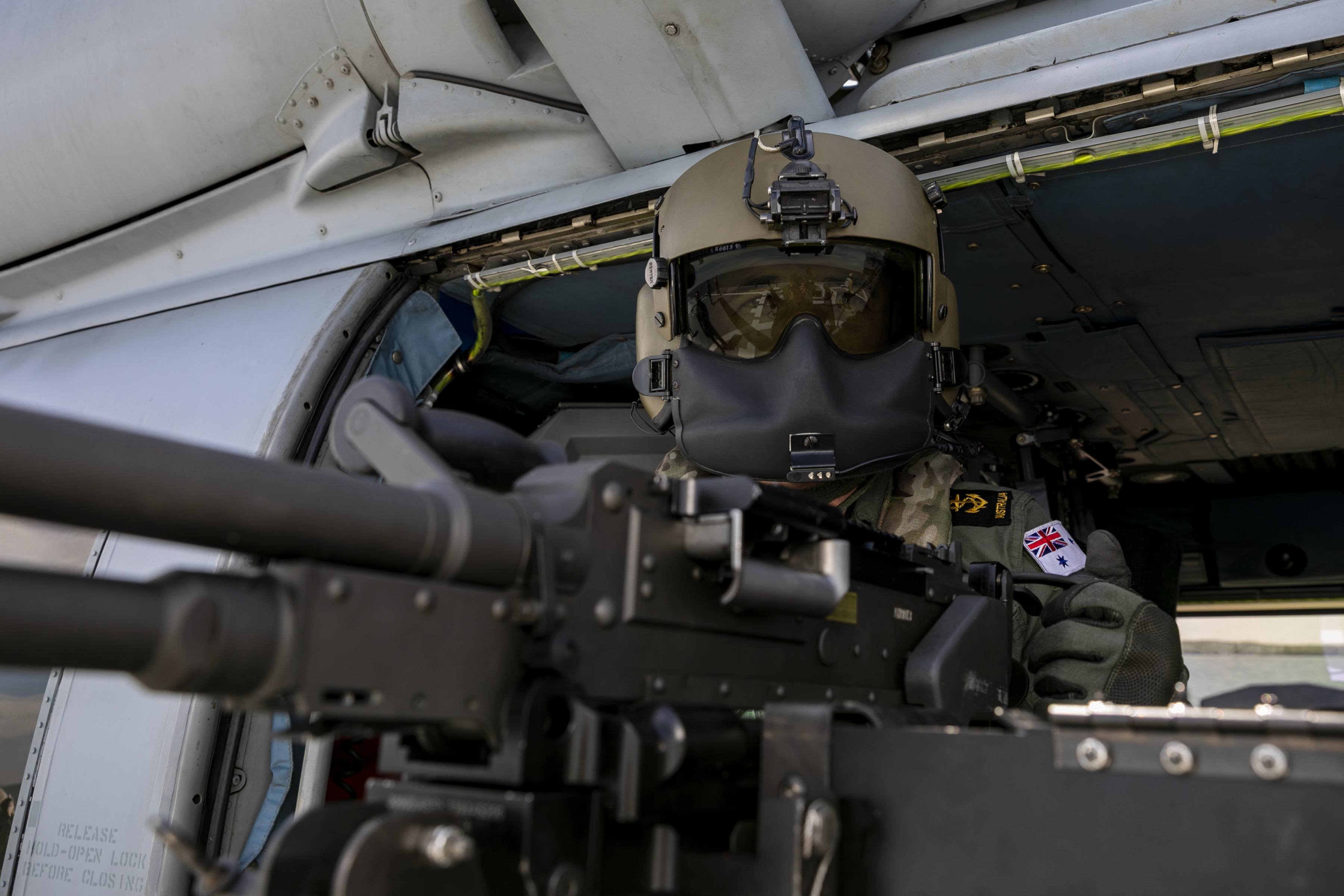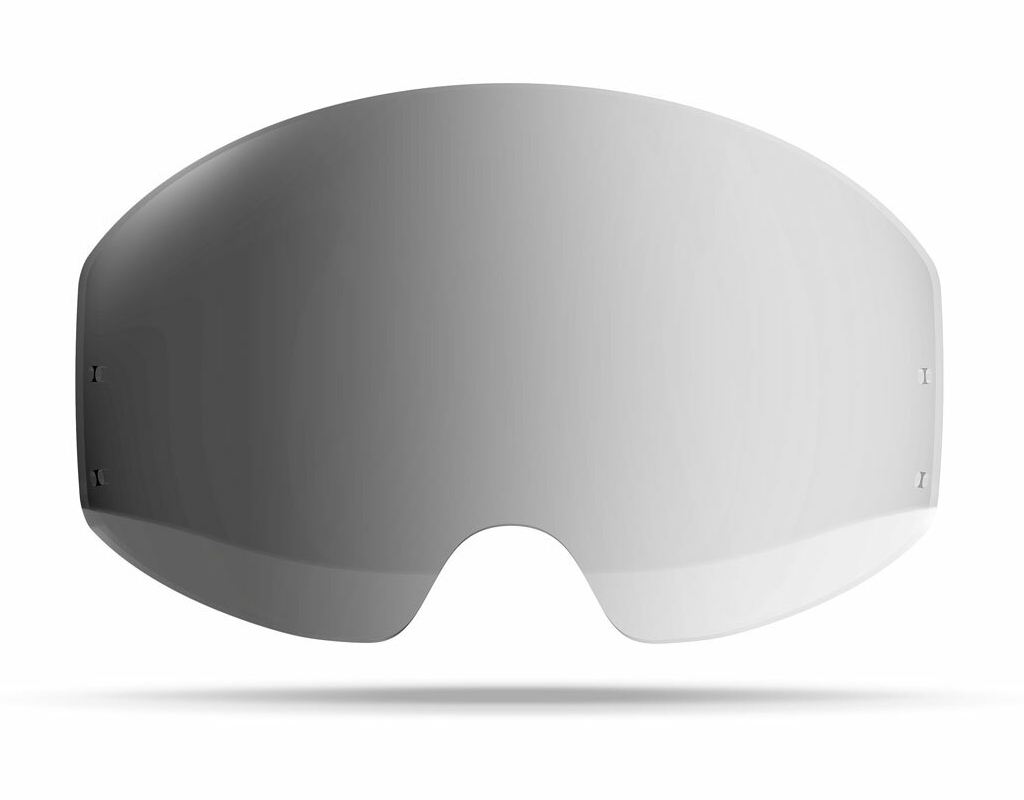 Gentex HGU-55/P Photochromic Visor
Designed for our HGU-55/P Fixed Wing Helmet System, this photochromic visor absorbs direct, or light filtered through a vehicle's windshield to activate the photochromic molecules causing the lens to darken or lighten when exposed or removed from light.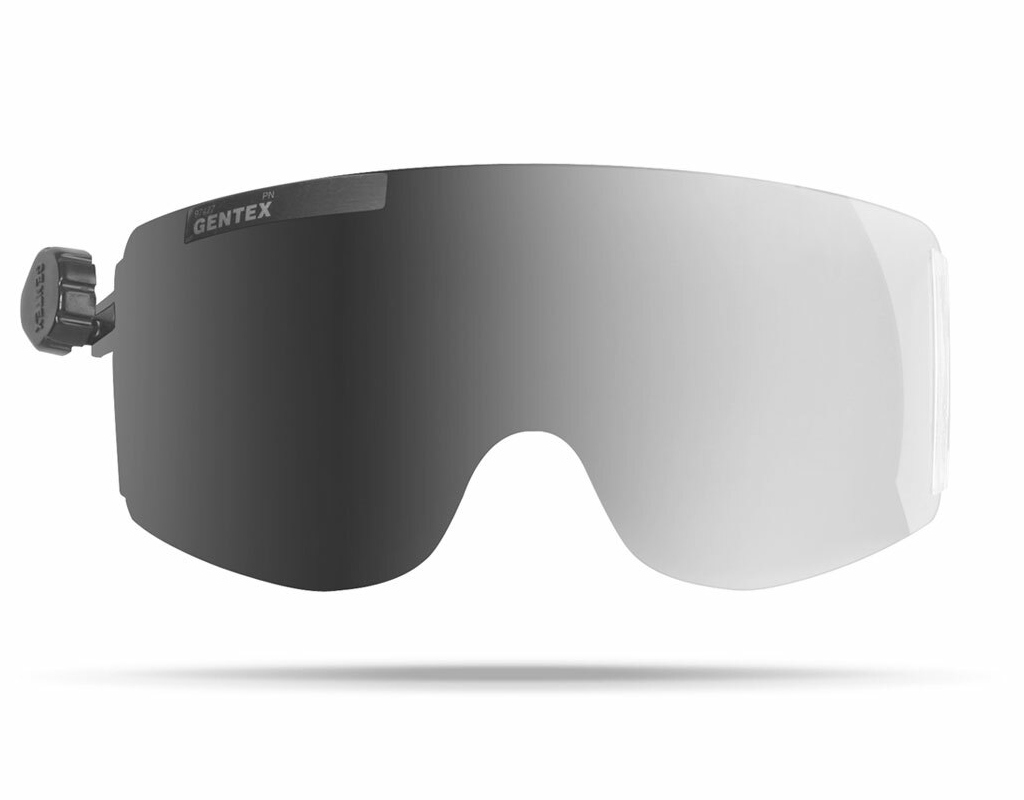 Gentex HGU-56/P Photochromic Visor
This light activated visor created for the HGU-55/P Rotary Wing Helmet System replaces the need for two visor kits (clear and tint), and adapts seamlessly for variable lighting conditions, beginning to darken instantly as brightness increases.
See the Photochromic Visor In Action
These Photochromic lenses react in direct sunlight, even through windscreens, and begin darkening instantly, so you never have to change lenses during a mission.
Learn More
Contact Us Today
Learn more about Gentex's newest Photochromic Coating Technology by filling out the form below.