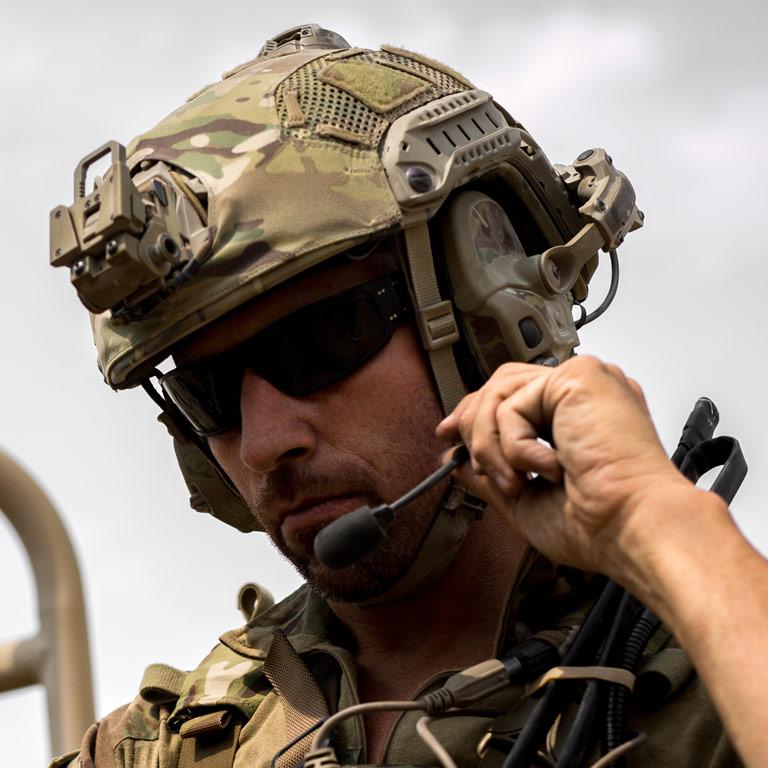 NOW THROUGH JANUARY 31, GET 15% OFF A CONNECTORIZED, NFMI-ENABLED, TAN AMP COMMUNICATIONS HEADSET FOR $999.95 $849.96!
The Ops-Core AMP Communication Headset is an advanced communication headset that integrates seamlessly with Ops-Core helmets to create the ideal lightweight headborne system for any mission and environment. AMP's 3D Hear Through Technology and NFMI earplugs provide double hearing protection that restores and enhances natural hearing and sound localization while maintaining clear communication for enhanced situational awareness. This ergonomically designed headset can be configured to meet a wide range of mission needs while providing optimal comfort and a streamlined profile. Features an integrated fixed downlead connection point and a quick release downlead connection.
Sale only applies to connectorized, NFMI-enabled, tan configuration of the AMP Communications Headset. Sale pricing applied at checkout. Sale ends on January 31, 2020.
Watch to learn more about our AMP Communication Headset.
WORLD CLASS AUDIO QUALITY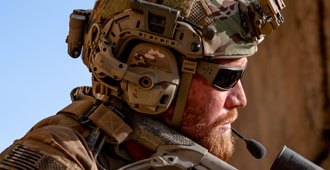 Unprecedented audio quality with the ability to operate in combat environments while maintaining hearing protection and communication capabilities.
3D HEAR THROUGH TECHNOLOGY (3DHT)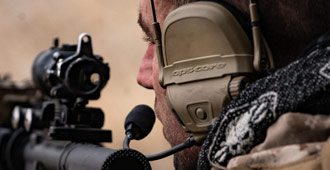 Restores and enhances natural hearing of outside environments for improved situational awareness while maintaining audio quality.
MISSION CONFIGURABLE DESIGN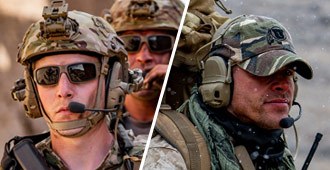 Ability to adapt to either headband or helmet mounting configurations for optimal comfort and streamlined profile. Optional Rail Mount Kit increases helmet stabilization and counterbalances shroud-mounted devices.