PureFlo 3000 PAPR (EN Approved)
NEW BAR SET FOR MOBILITY, COMFORT & PERFORMANCE
A lightweight, all-in-one powered respirator, the new PureFlo 3000 PAPR maximises mobility and comfort for cost-effective, high-performance protection from multiple respiratory hazards.
ALL-IN-ONE, HEAD MOUNTED PROTECTION
Ready to work, straight out of the box
The PureFlo 3000 PAPR provides an all-in-one head mounted solution, to provide respiratory, head, eye and face protection.   With no trailing hoses or belt-mounted unit, the PureFlo 3000 is extremely versatile and ideal for use in tight spaces.
With an APF of 40, the PureFlo 3000 comes in three different variants to provide protection for different environments, depending on your requirements.
As well as providing all-in-one protection, the PureFlo 3000 PAPR has no requirement for face fit testing, meaning that the unit can be worn with facial hair and/or spectacles.
CHOOSE THE PUREFLO 3000 THAT WORKS FOR YOU
All-in-one respirator with head, eye, face and hearing protection, ideal for use in manufacturing and construction applications.
A unique all-in-one welding respirator with integrated head, face, eye and hearing protection and ADF Lens.
A lightweight, all-in-one respiratory, head, face & eye protection solution with disposable hood.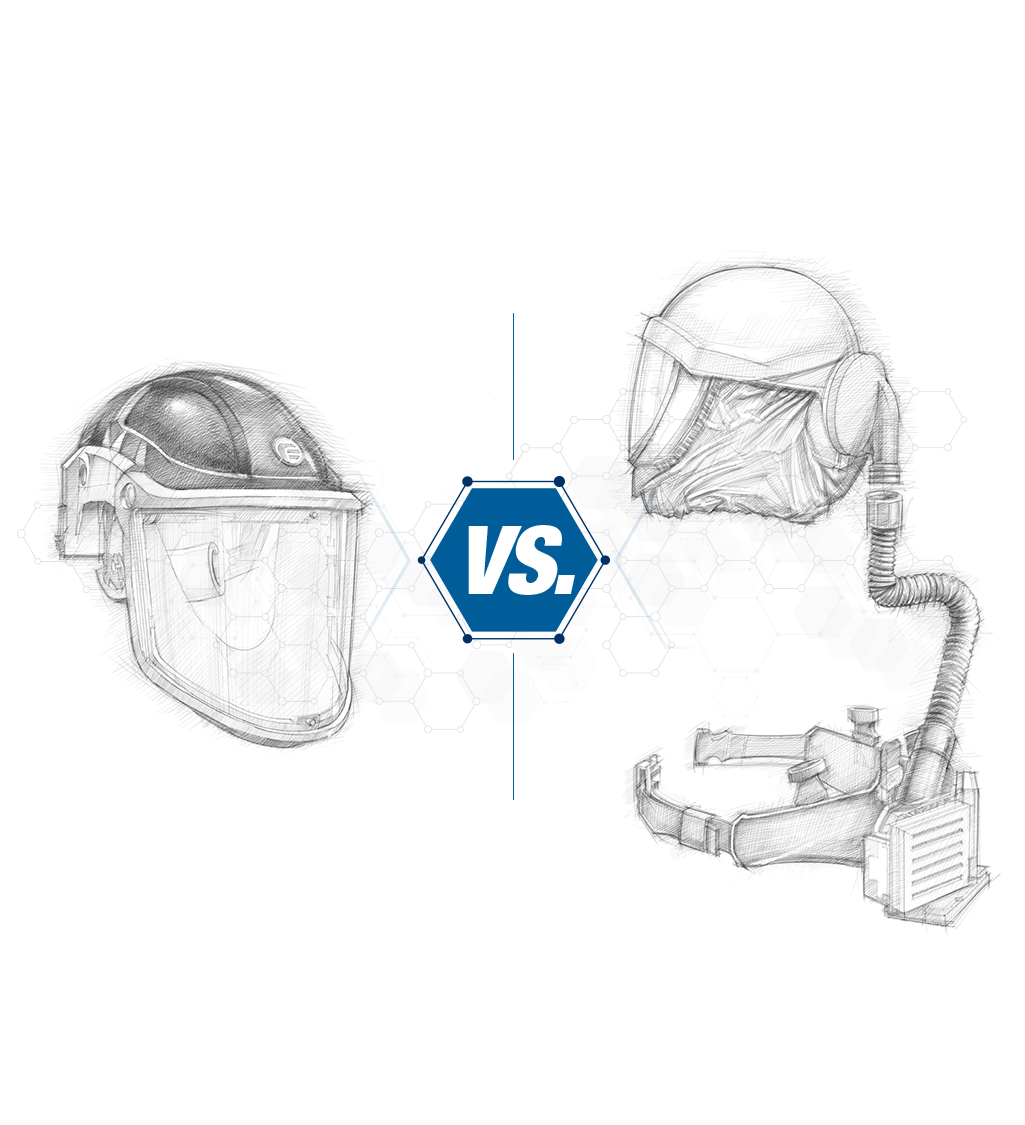 ADVANTAGES OF A HEAD-MOUNTED SYSTEM
Why choose a head-mounted respirator?  Check out our comparison chart to see the advantages that an all-in-one, head-mounted system can offer!
Not sure if the PureFlo 3000 is right for you?  See how it compares to our other PAPR product lines, such as the ESM+, for industrial environments.