Providing Comprehensive Lines of Innovative Solutions That Enhance Personal Protection and Situational Awareness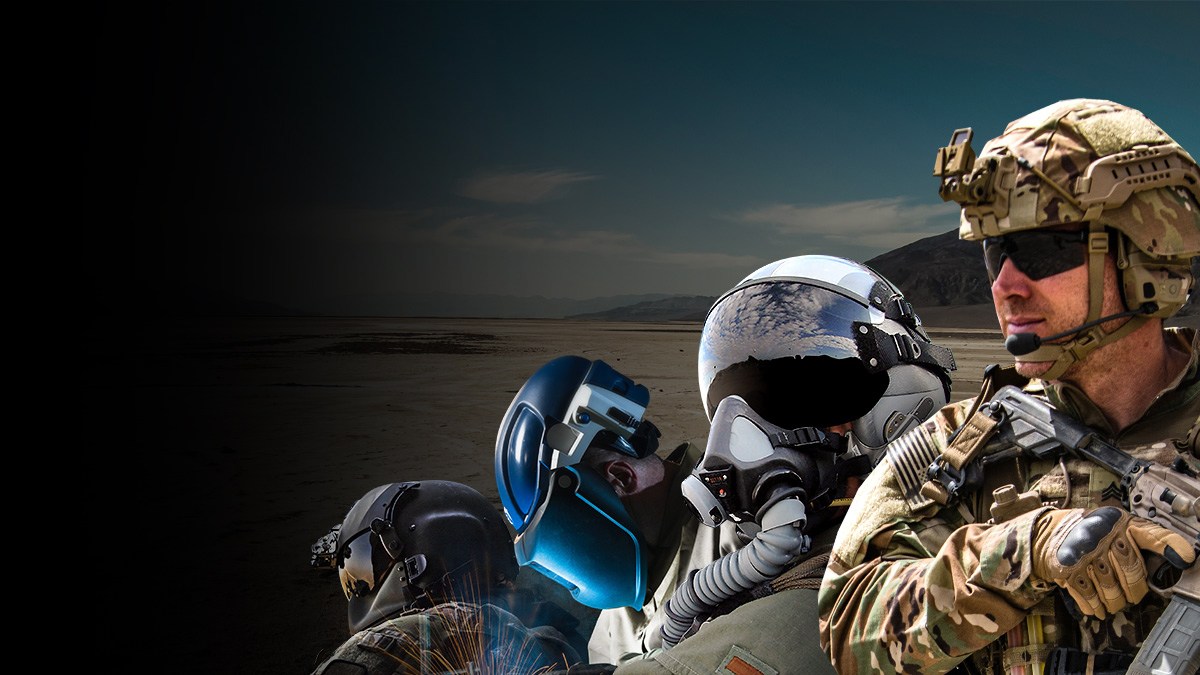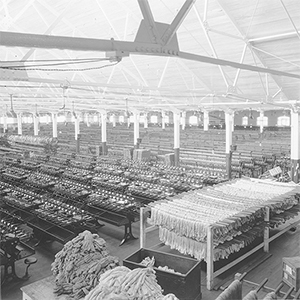 Silk Fiber Manufacturing
Gentex Corporation's capabilities and technologies have evolved significantly from its early silk fiber lineage as the Klots Throwing Company of Carbondale, Pennsylvania. Originally located in New York, the company's silk throwing plant, owned by Henry Durrell Klots, burned down in 1894. In response, Klots' bookkeeper, Marcus Frieder, suggested rebuilding the company's production facility in Carbondale, PA, to engage an untapped workforce—the wives and daughters of local coal miners. Klots agreed and named Marcus Frieder manager of the new plant. He was eventually promoted to General Manager and, upon Klots' death in 1914, was named president of the company.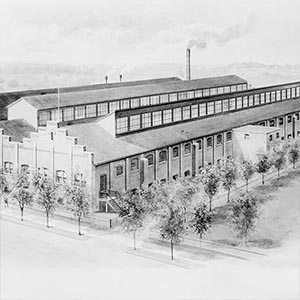 Silk Cartridge Bags and High Performance Textiles
During the First World War, Klots (the company), renamed General Silk, manufactured silk cartridge bags and flourished under the direction of Marcus Frieder. Marcus built or purchased several silk mills throughout the eastern United States and made General Silk into one of the largest silk fiber processors in the world. However, with the advent of synthetic fibers as alternatives to silk in the 1920s, and with the onset of the Great Depression, the company was eventually forced into bankruptcy. Despite all this, the Frieder family persevered and in 1932, Marcus and his son Leonard bought and reorganized General Silk, renaming it General Textile Mills. By the time Marcus died in 1940 and Leonard (Pete) Frieder assumed the presidency, the company's textile expertise had led it to the development of engineered textile products for use in high performance applications.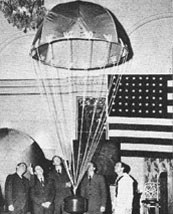 Cargo Parachutes and Containers
When the U.S. entered into World War II, the company aided in the war effort by manufacturing parachutes for the U.S. Military. Eventually, it became the country's largest manufacturer of high payload parachutes, producing parachutes for cargo drops and naval mine laying. In appreciation for its efforts, in August 1945, General Textile Mills was awarded the Army Navy "E" Award for excellence in wartime production. In addition to producing parachutes, General Textile also began manufacturing boxes to store and protect its parachutes during transport. These boxes were constructed of a new cotton fabric reinforced composite-structure. As material science developed, these early composites soon began to utilize fiberglass-reinforcing materials with early structural resins. These consisted of a polyester resin reinforced with glass fiber mat which hardened to become a very high-strength, low-weight structure.
Hard Shell Helmets
Following the war, the government approached General Textile Mills to determine the feasibility of using the textile composite the company used to produce parachute boxes to manufacture helmets for the pilots of the new jet fighters being introduced throughout the military. In response, General Textile Mills produced its first hard shell helmet using its textile composite technology in 1948. The helmet, known as the H-1, was made for the U.S. Navy and the P-1 soon followed for the U.S. Air Force. Eventually this same technology was incorporated into helicopter pilot helmets for both military and commercial applications, as well as ground and tank crew ballistic helmets. To reflect the new focus of its business, in 1958 General Textile Mills shortened its name to Gentex and began diversifying its business into a number of protective products and technologies.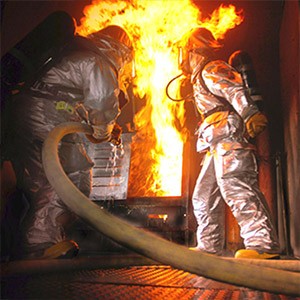 Aluminized Textiles
In the early 1960s, the company began manufacturing aluminized textiles for use in high heat environments.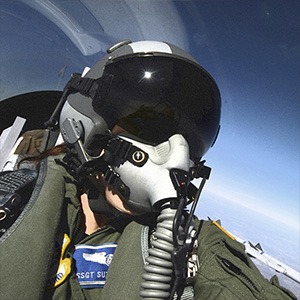 Respiratory Systems
In 1969, Protection, Inc. of Pomona, California was acquired by Gentex Corporation. Originally a custom helmet manufacturer that focused on supporting the most renowned test pilots throughout the world, Gentex Corporation's newly acquired California facility eventually transitioned to the design and manufacture of aircrew respiratory products. Relocating to Rancho Cucamonga in 1992, the company's respiratory systems capability continues to lead globally in the design and manufacture of oxygen masks, chemical and biological respirators, and associated products.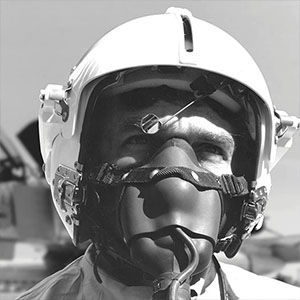 Helmet Mounted Sights & Display Integration
As the needs of pilots evolved and required more capability, Gentex Corporation began partnering with Honeywell on head-mounted targeting systems, the first one being the Visual Target Acquisition System-1 (VTAS-1). That thought-process led to the evolution of the helmet becoming a platform to enhance situational awareness as technologies such as helmet mounted displays and night vision matured. For decades, Gentex Corporation has worked with partners to integrate their technologies onto the headborne platform for air and ground applications, and it all traces back to the VTAS-1.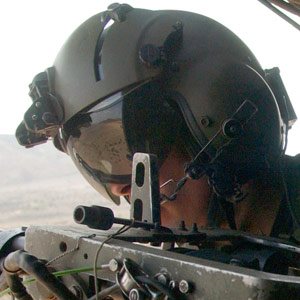 Precision Polycarbonate Lenses
Because of an ongoing need to advance the art of eye and face protection, Gentex Corporation added a small optics R&D capability, located in Dudley, MA. What began as a unique and highly specialized application for aircrew protection evolved into Gentex Optics, Inc., the world's largest designer and manufacturer of precision polycarbonate lenses for both consumer and defense applications. In 1995, Gentex Optics was spun-off to become part of ESSILOR International, the largest prescription lens provider in the world. In 2018, Gentex Corporation returned to its roots in this technology area, re-acquiring a portion of what it originally sold to Essilor.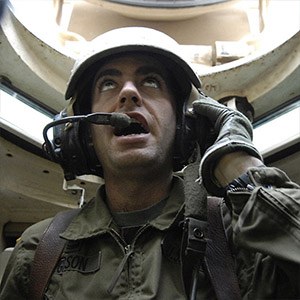 Microphones
In 1972, Gentex Corporation lost its leader of more than 30 years when Leonard P. Frieder, Sr. passed away, leaving his son L. Peter Frieder, Jr. to assume the presidency. Under the direction of the younger L. Peter Frieder, Jr., the company continued to grow and diversify. In 1977, Gentex Corporation bought JMR Systems Corporation and its capability to produce low-noise, high clarity microphones for use in helmets and other applications. Originally located in Derry, NH, the electro-acoustic division of Gentex Corporation was then relocated to a larger facility in Manchester, NH in 2006. The division continues to produce electret microphones entirely in the U.S.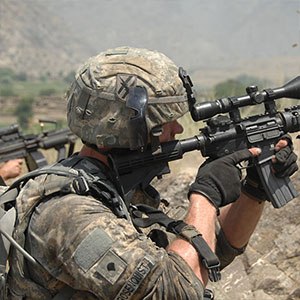 Ballistic Protection
While the first foray into ballistic protection began in the 1960s with the introduction of Nylon combat vehicle crewmen (CVC) helmets, the focus expanded with the commercialization of aramid fibers in the early 1980s. The first major program for this material was the PASGT program, in which Gentex Corporation produced over one million helmets. Subsequently, Gentex Corporation produced many other product designs as user needs and materials evolved, remaining a world leader in ballistic head protection.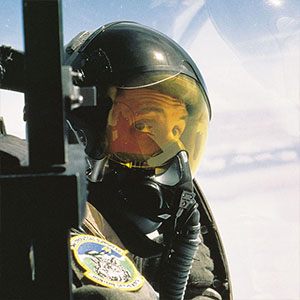 Laser Eye Protection
As the introduction of lasers into combat became a threat for pilots, Gentex Corporation began developing unique organic dyes to provide eye protection with the increased functionality required to block specific wavelengths of light. Gentex Corporation continues to advance the art of incorporating these unique materials into optical devices for a variety of applications.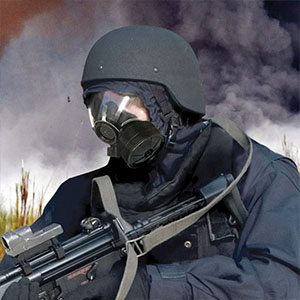 Chemical and Biological Protective Fabrics
Leveraging its long history in engineered textiles for personal protective applications, Gentex Corporation directed its extensive knowledge in materials science to developing permeable, multi-layer fabric systems to protect soldiers and aircrew from life-threatening military chemical agents and biological threats. These fabric systems allowed for advances in military garments that were lighter weight, more comfortable, and afforded greater protection than previous generations of chemical, biological, radiological and nuclear defense (CBRN) apparel. These advances also found their way into garment systems developed for First Responders and other Homeland Security personnel.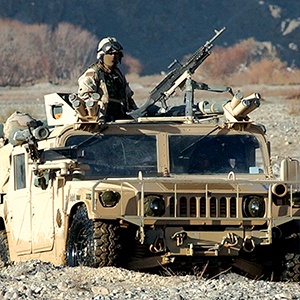 Vehicle Intercom Systems
Leveraging its background in acoustics, in areas such as EMI, RFI, environmental hardness and electrical interface, the company broadened the application of its communication technology to vehicle intercom systems for smaller tactical vehicles (heavy armored vehicles had been using intercoms since the mid 80s) with the launch of its Gentex LVIS Intercom System in 1999. Designed for the severe environmental and high noise conditions of military environments, this new system consolidated capability into a single package, permitting easy and fast installation in smaller tactical vehicles where space was at a premium. Recognizing the extreme conditions of combatant craft, Gentex Corporation introduced a maritime variant of the LVIS Intercom System, adding extra sealing and additional components that permitted use on craft up to 20 meters. Established as the standard across U.S. Navy combatant craft, Gentex Corporation began developing a digital version of its LVIS Intercom System that expanded the capability to 12 crew members and to interface up to eight long-range radios. This digital system also incorporated wireless crew capabilities, eliminating long cords and increasing safety for weather-deck crew. This evolution to more ruggedized intercom technology solutions for land and maritime applications remains the company's focus.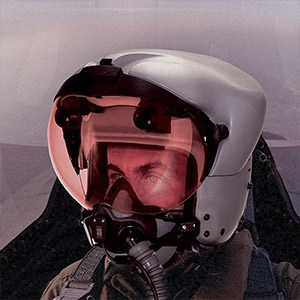 Advanced Helmet Vision System
As a key contractor on virtually every major military Helmet Mounted Display (HMD) program over the prior 20 years, Gentex Corporation established a new branch of the company, Visionix, in 2005. Visionix was created in direct response to a customer's specific requirement for a Total Systems Integrator (advanced E-O plus Integrated Pilot Life Support expertise) for the U.S. Department of Defense's Advanced Helmet Vision System Program. The team created to address this need has provided a number of fully integrated HMD solutions for platforms that include: A-10 Thunderbolt, F-16 Viper, C-130, AT-6, KFIR, UH-72, etc. In 2011, Gentex Corporation acquired Intersense to add inertial tracking to the Visionix capability. In 2012, Gentex Corporation sold its Visionix Helmet 
Mounted Cueing System (HMCS) and the InterSense motion tracking business to the Thales Group in recognition that the full potential of these capabilities would need the involvement and investment from a strong global partner in the aerospace and defense industry.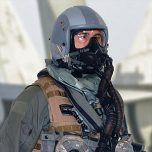 Chemical Biological Radiological Nuclear (CBRN) Masks
Given their respiratory expertise, Gentex Corporation was engaged to work on the design and development of "above the neck" CBRN protection equipment to guard aircrew from skin-contact and breathing air contamination by a range of CBRN agents, while also providing Pressure Breathing for G (PBG) capability. In 2006, this work resulted in a System Design and Development (SDD) contract by the U.S. Department of Defense (DoD) for the Joint Service Aircrew Mask (JSAM) for use by all DoD Fixed Wing aircrew. With particular requirements demanded for F-35 pilots, a separate SDD contract for the aircraft-specific JSAM-JSF was awarded to Gentex Corporation in 2009. The anthropological, breathing, material, fabrication and filtration experience gained by Gentex Corporation over previous years allowed JSAM-JSF to enter production for all F-35 aircrew globally, with a version, TACAIR, suitable for other Fast Jet applications including F-16, F-15, F-22, A-10, B-1, B-2, C-130 and C-17 aircraft platforms, to name a few.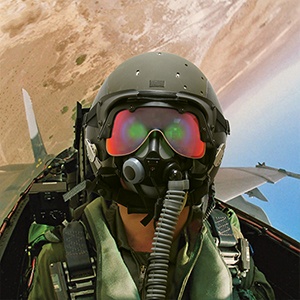 Advanced Laser Eye Protection
Gentex Corporation has maintained a core competency in laser eye protection for over 30 years. In 2008, this expertise made a technological leap forward with the purchase of Holographic Optics, Inc. This unique capability, then located in Millwood, NY, enables a systems approach to laser eye protection by combining dye, proprietary holograms and dielectric coatings as required to create high-transmission day/night laser eye protection (LEP) devices.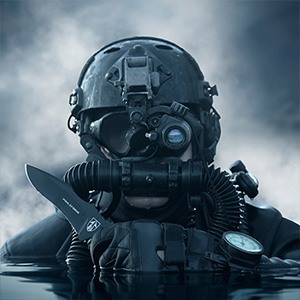 Integrated Ground Helmet Systems
To accelerate its capabilities and technologies to provide even more sophisticated products to modern defense forces across all types of combat fields, Gentex Corporation made two strategic acquisitions in late 2011–Artisent, Inc. and Ops-Core Inc., both in Boston, MA. Artisent's strong design expertise complements Gentex Corporation's engineering capabilities and significantly contributes to the company's roadmap for future products. Ops-Core's modular head protection products expand Gentex Corporation's core offerings to include advanced solutions for worldwide Special Operations forces and those customers who require more integrated headborne solutions for ground applications. To lead the continued evolution of Gentex Corporation, in 2012 L.P. Frieder assumed the role of president from his father, L.P. Frieder, Jr., who had served since 1972.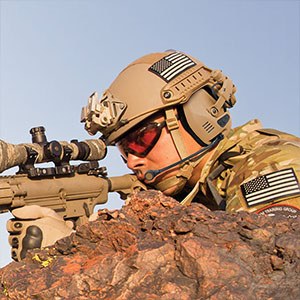 Hearing Protection and Communications
To meet its defense, emergency response and industrial safety customers' needs for increased situational awareness and improved speech intelligibility and hearing protection, Gentex Corporation developed a range of hearing protection and communications systems through both acquisition and organic investment. The core competency was built when a small technology company named Sound Innovations was acquired. Active Noise Reduction (ANR) product-capability was then added through the acquisition of Helmet Integrated Systems Ltd (a company with complementary capability and mission), whose ANR was used on such platforms as the F-35 and various other fixed and rotary wing platforms. Subsequently, Aegisound, a provider of double and triple hearing protection for extremely high noise environments was acquired to continue developing the core hearing protection and communication competency. Through this period, Gentex Corporation also continued to invest in R&D, introducing its first passive hearing protection device for land forces, which incorporated its unique natural hearing technology. Today, the company's hearing protection and communication product lines continue to expand as Gentex Corporation increases its focus on providing its customers with the best hearing protection, communications and situational awareness solutions available.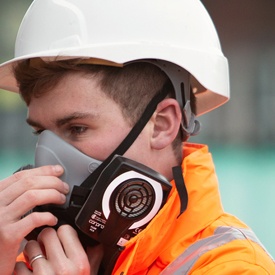 Filter Manufacturing
In 2021, Gentex Corporation acquired the Filter Design Company (FDC) and Core Protection Systems (Corpro), two affiliated filtration and respiratory protection companies based in the UK, providing Gentex Corporation the world-class ability to design and manufacture filters.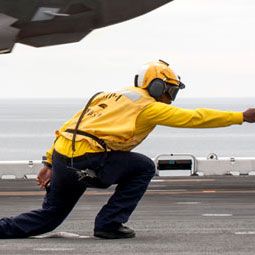 Technology and Product Expansion
Gentex Corporation remains totally committed to providing its customers with solutions to demanding challenges, looking objectively both internally and externally to ensure they find the best solutions possible. By combining world-class products, technologies, and manufacturing resources, Gentex Corporation remains focused on providing one of the most advanced, comprehensive lines of innovative solutions that enhance personal protection and situational awareness for global defense forces, emergency responders and industrial personnel operating in high performance environments.
Research & Development
Our research and technology development is focused on creating innovative technologies that continuously advance the design, performance, and protection capabilities of our solutions. Through this work, and collaboration with end users, industry partners and academia, Gentex Corporation continues to deliver the most advanced solutions for defense forces, emergency responders and industrial personnel operating in high performance environments.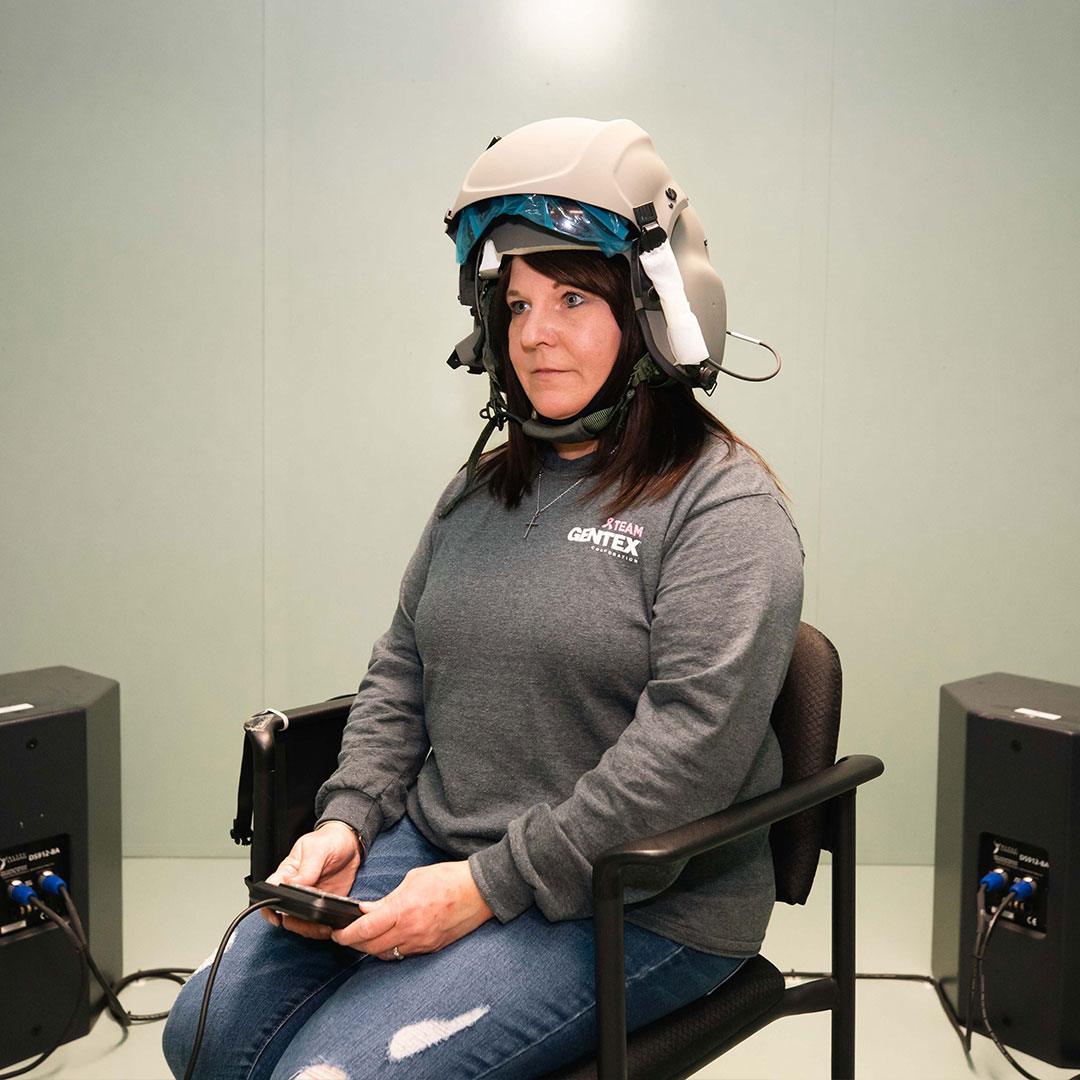 Noise Suppression and Communications
Gentex Corporation works with customers, academia and industry partners to continually deliver cutting edge hearing protection, communications and safety products for the most extreme military, emergency response and industrial noise environments. Its patented products and technologies are designed to offer significant differentiation in protection and comfort for extreme occupational noise environments.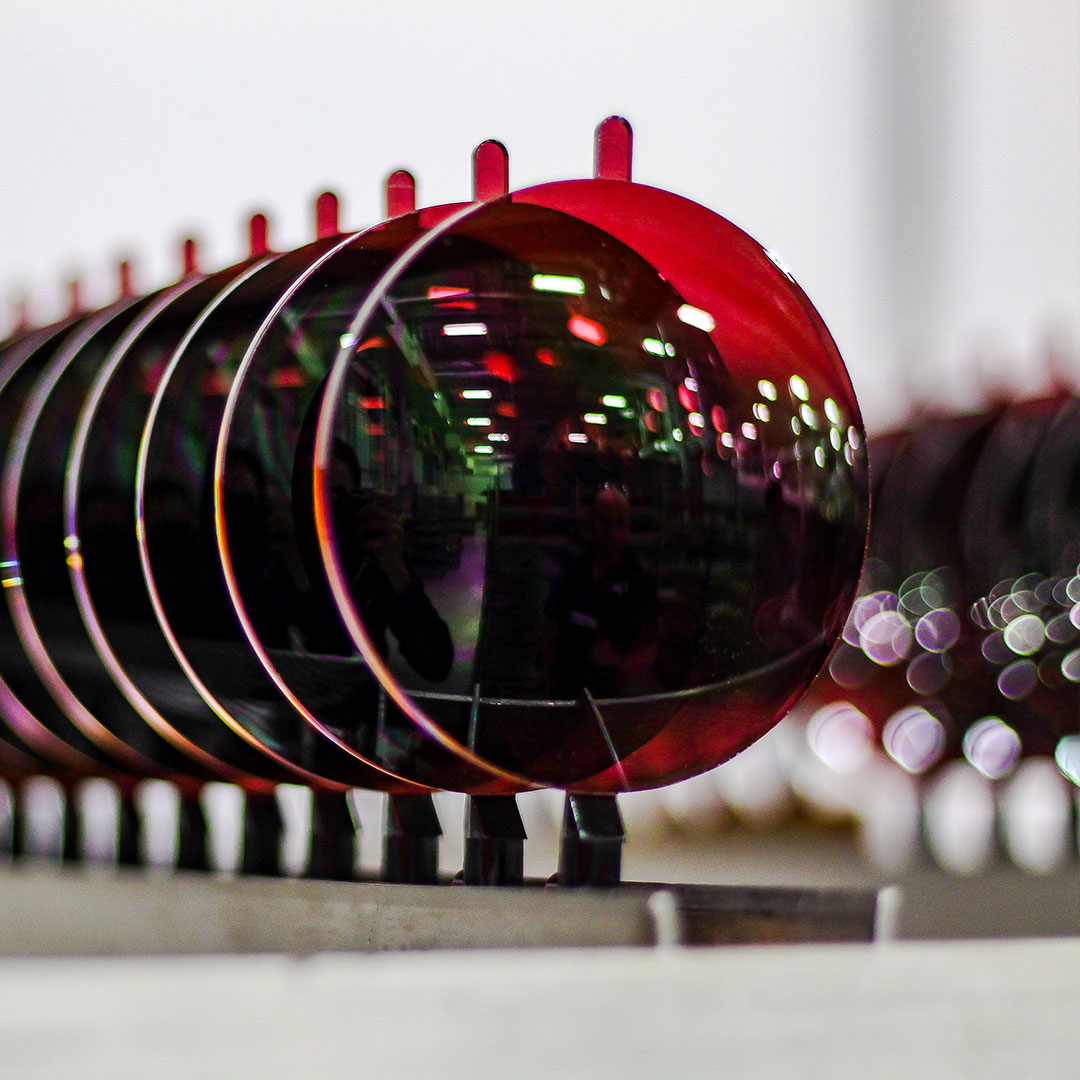 Light Management
With a history in high performance optics dating back to the 1970s, Gentex Corporation is a global leader in the research and development of light management lenses and materials for defense and industrial applications.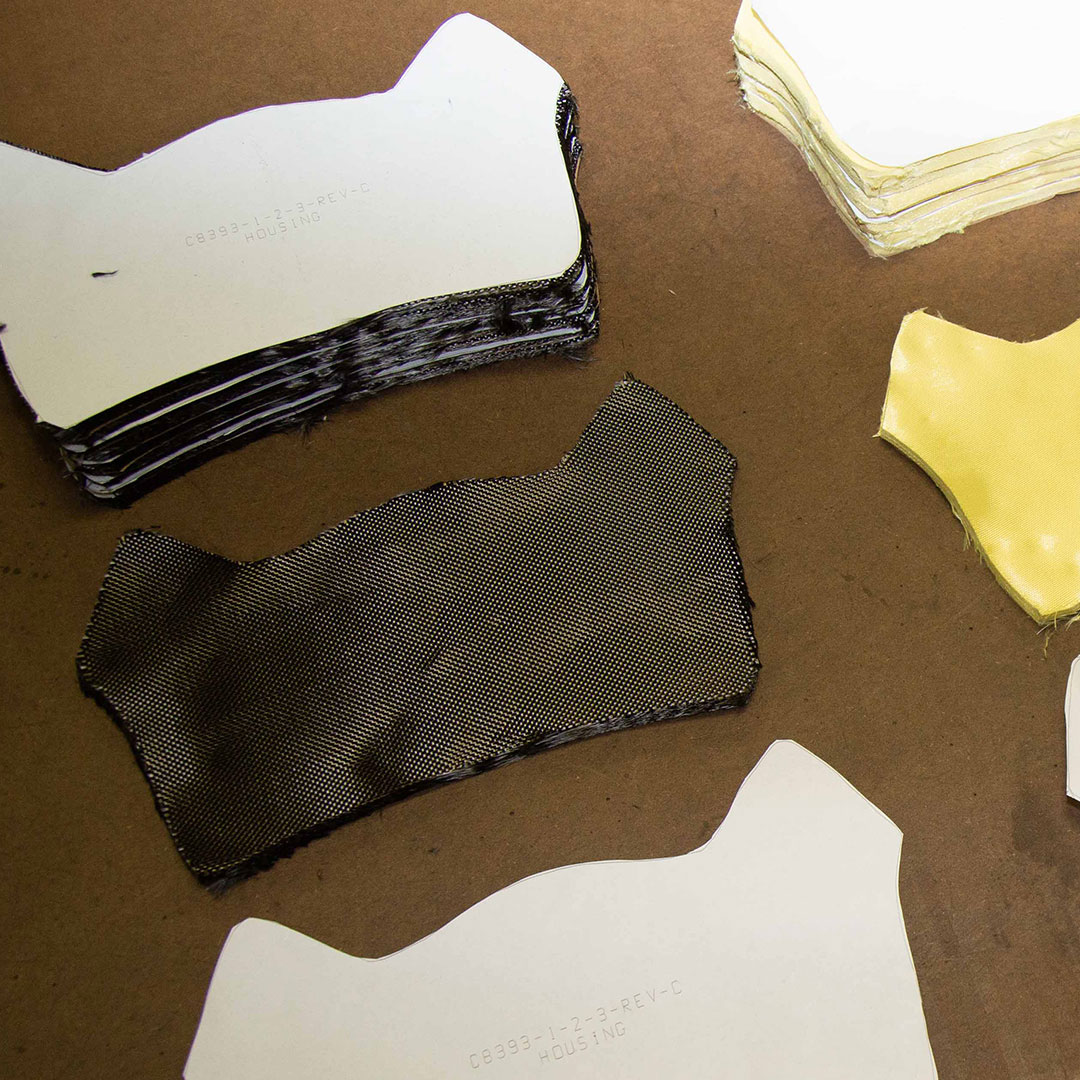 Materials
With its roots in textile manufacturing dating back to 1894, Gentex Corporation continues to invest in the research and technological development of high performance materials. Aluminized fabrics, Ultra High Weight Polyethylene (UHWPE), aramid fibers and hybrid materials represent just a few of the many ways we are working to improve the comfort, weight, protection and performance capability of our products.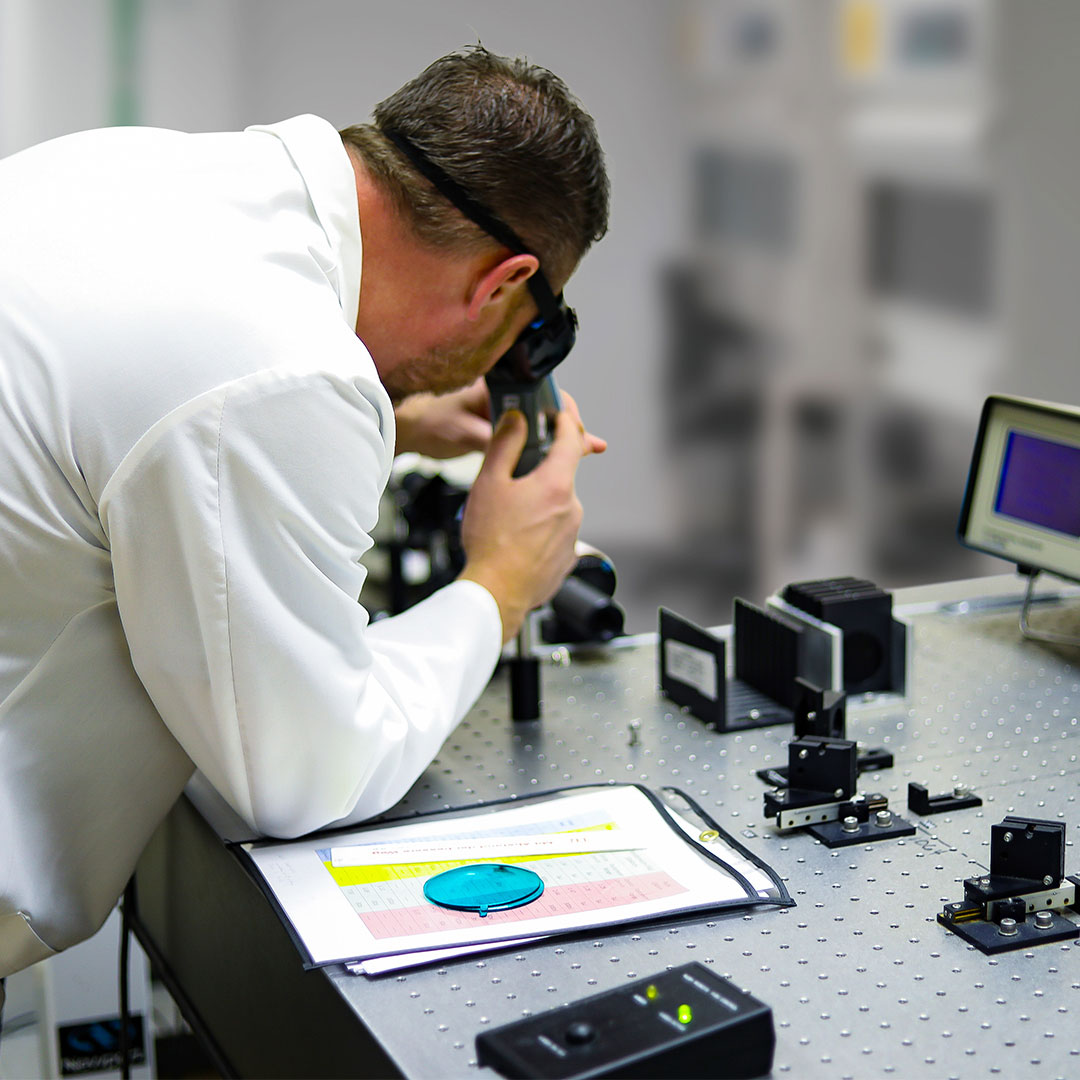 Research & Development Facilities
Dedicated to continually advancing protection and performance capabilities for defense forces, emergency responders and industrial personnel operating in high performance environments, Gentex Corporation continually invests in its in-house research and technological development and other facilities.
In-House Design, Engineering, Manufacturing and Testing
Continued investment in state-of-the-art in-house design & engineering, manufacturing and testing facilities brings Gentex Corporation's innovative solutions to life and into the hands of customers quickly—with quality they can count on.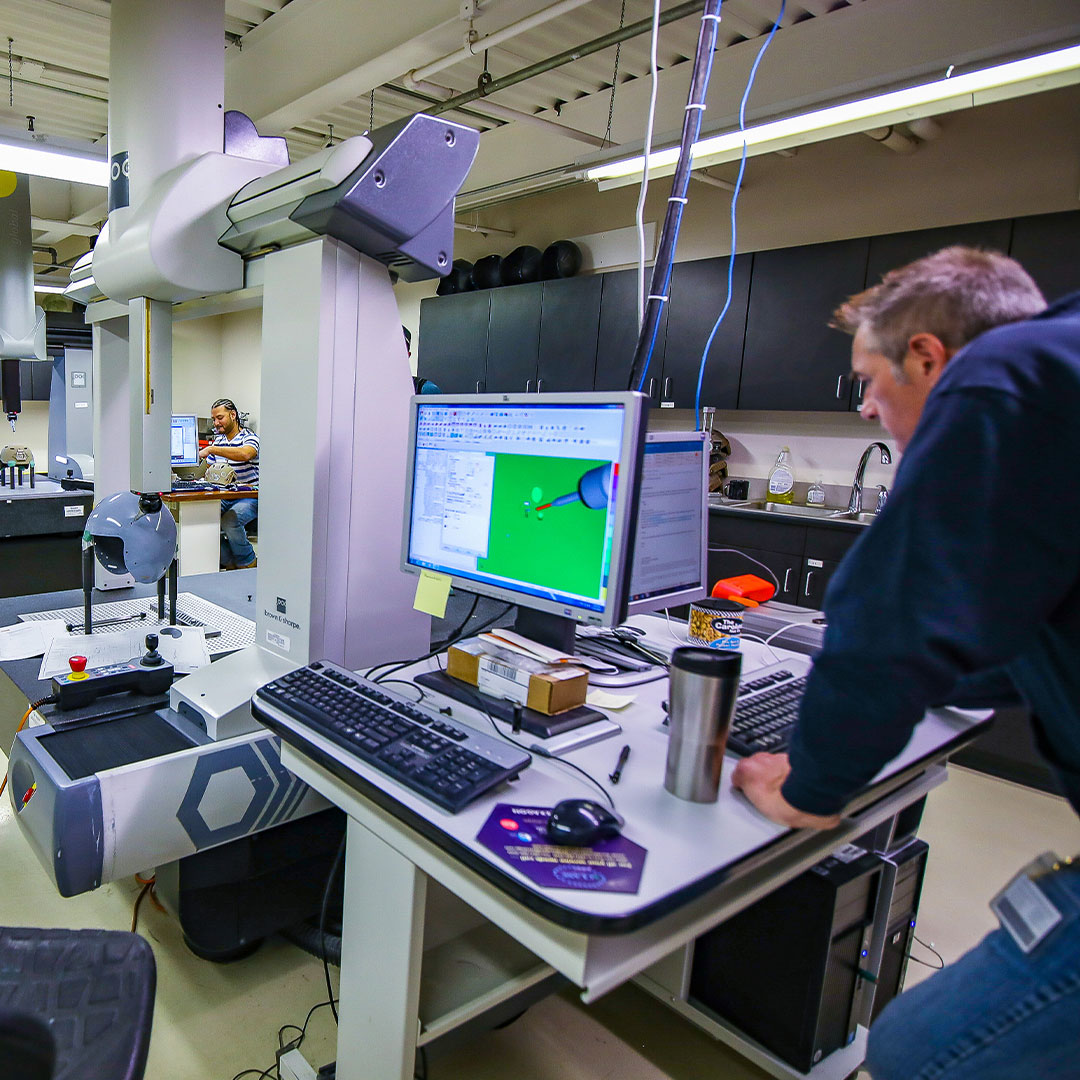 Design and Engineering
Whether it's a helmet system for a soldier, pilot or emergency responder; a respiratory protection system for a welder; fabric for a firefighter's suit; or a communication headset for an aircraft maintainer, Gentex Corporation takes the same approach to product design and engineering to achieve the maximum protection, performance and user comfort possible.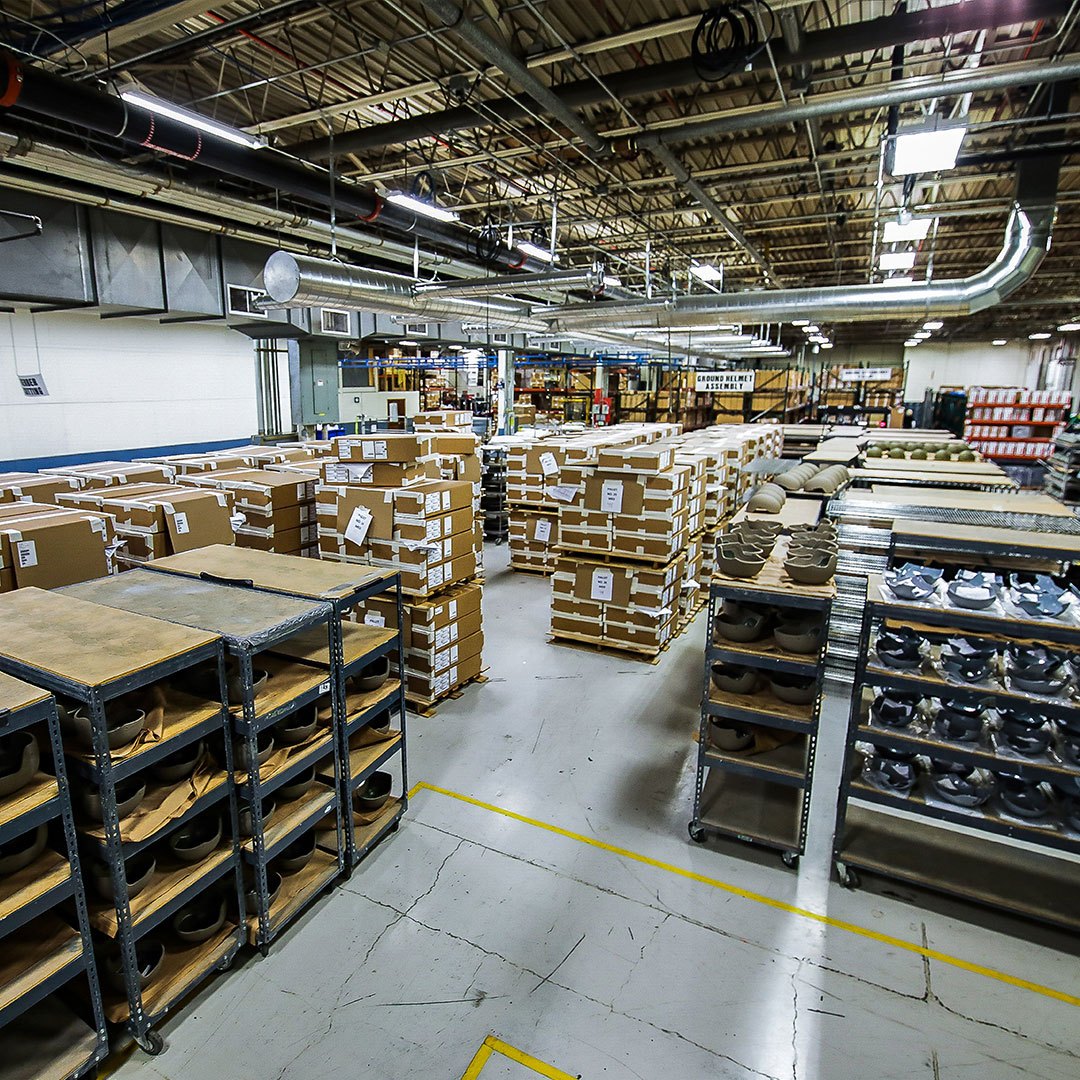 Large Capacity Manufacturing
Unrestricted by location, Gentex Corporation's six shared flexible manufacturing facilities, located in the U.S. and the U.K., form a combined resource equipped to deliver any size order, anywhere in the world. From a single prototype to quick turns on units in the thousands, our state-of-the-art production facilities stand ready to deliver the highest quality product in the shortest time possible.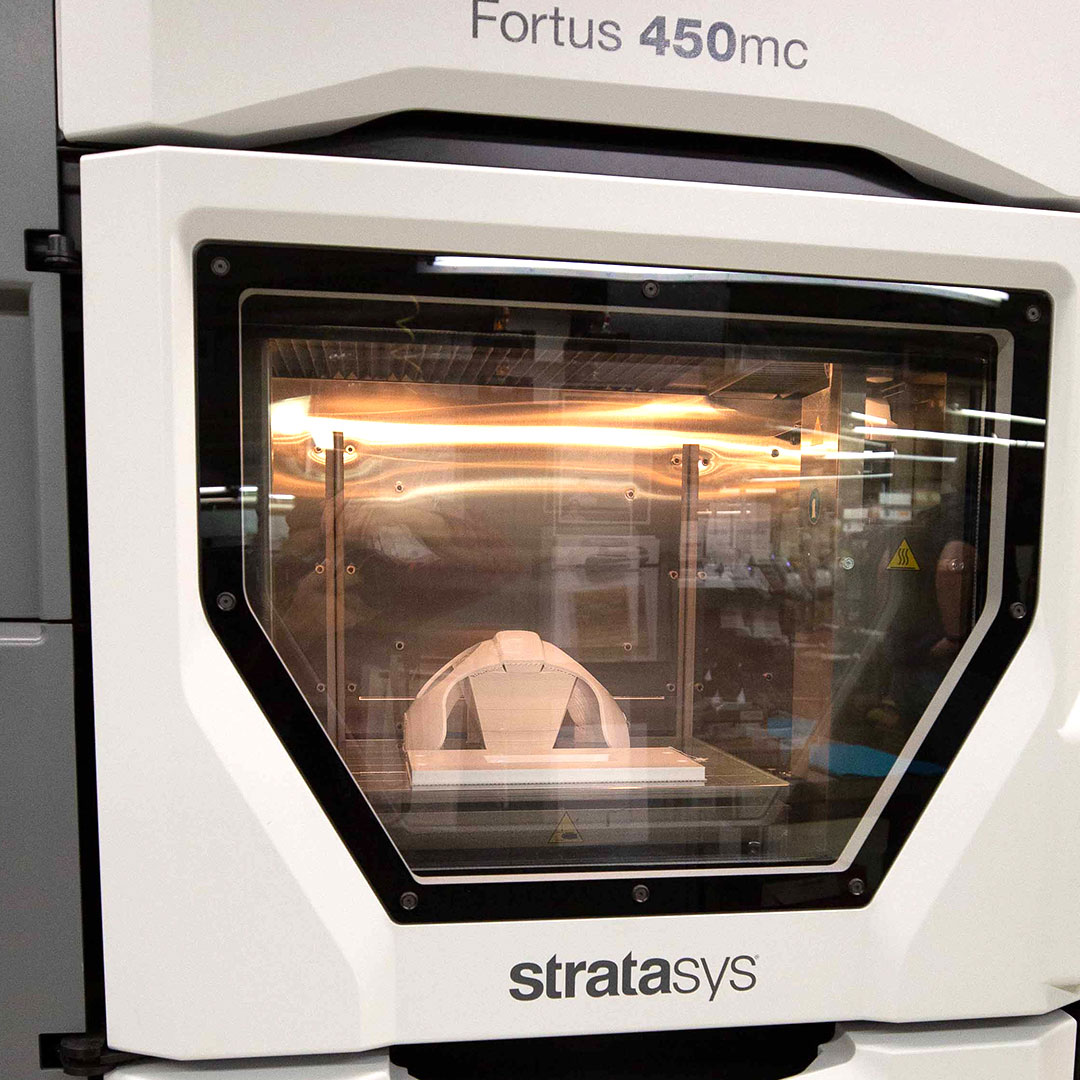 Rapid Prototyping
Gentex Corporation uses advanced product prototyping, including CAD and 3D printing, and simulation techniques to quickly fabricate and test full-scale models of their products. This saves not only valuable time, but also extensive costs when compared to traditional prototyping methods.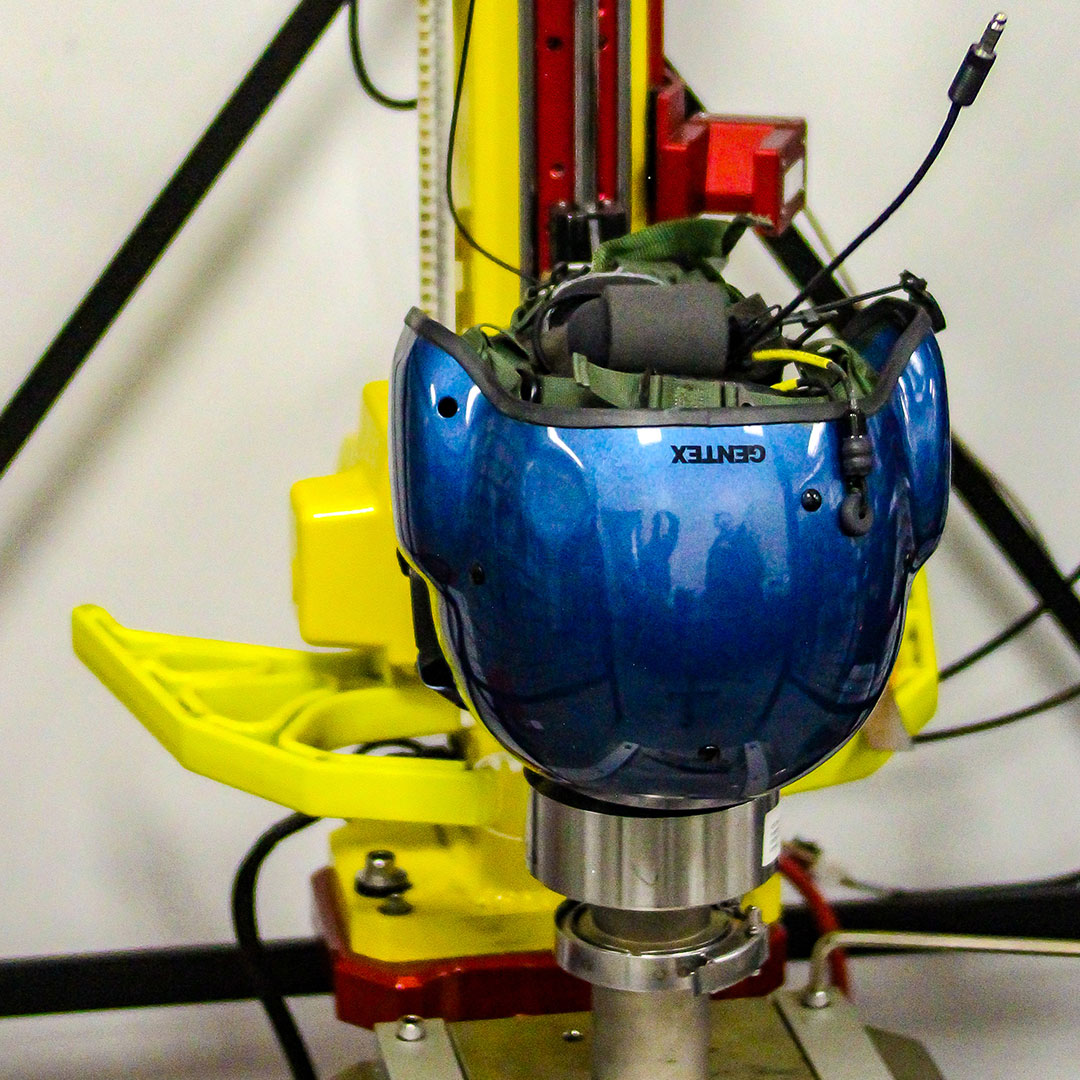 Testing
Leveraging a product development and manufacturing history that spans more than 125 years, Gentex Corporation continually invests in its in-house manufacturing and testing capabilities. With in-house resources, Gentex Corporation can better manage costs and assure customers of product quality, performance and delivery time.
Quality
Gentex Corporation operates under an ISO 9001 certified Quality Management System that is supplemented with additional quality system requirements that meet the AS9001C and AS9100D standard, a standard that provides strict requirements established for the aviation, space and defense industries.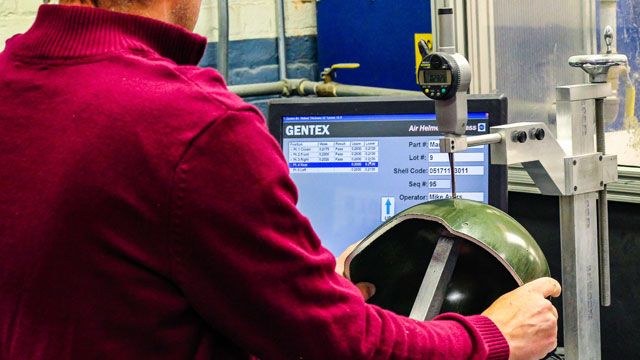 Quality Policy
Gentex Corporation is committed to providing personal protection and situational awareness products to defense forces, emergency responders and industrial personnel operating in high performance environments. We do so by delivering superior products in a manner that serves employees, customers and the community, while preserving the environment.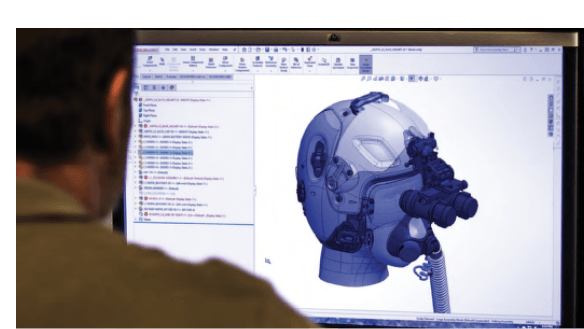 Quality Certifications
ISO 9001 approval certifies that our Quality Management System has the necessary controls, processes, systems, measurements and continuous improvement initiatives in place to ensure our customers receive the highest quality products and services. See our certificates below.
Carbondale, PA
Letchworth, UK
Manchester, NH
Rancho Cucamonga, CA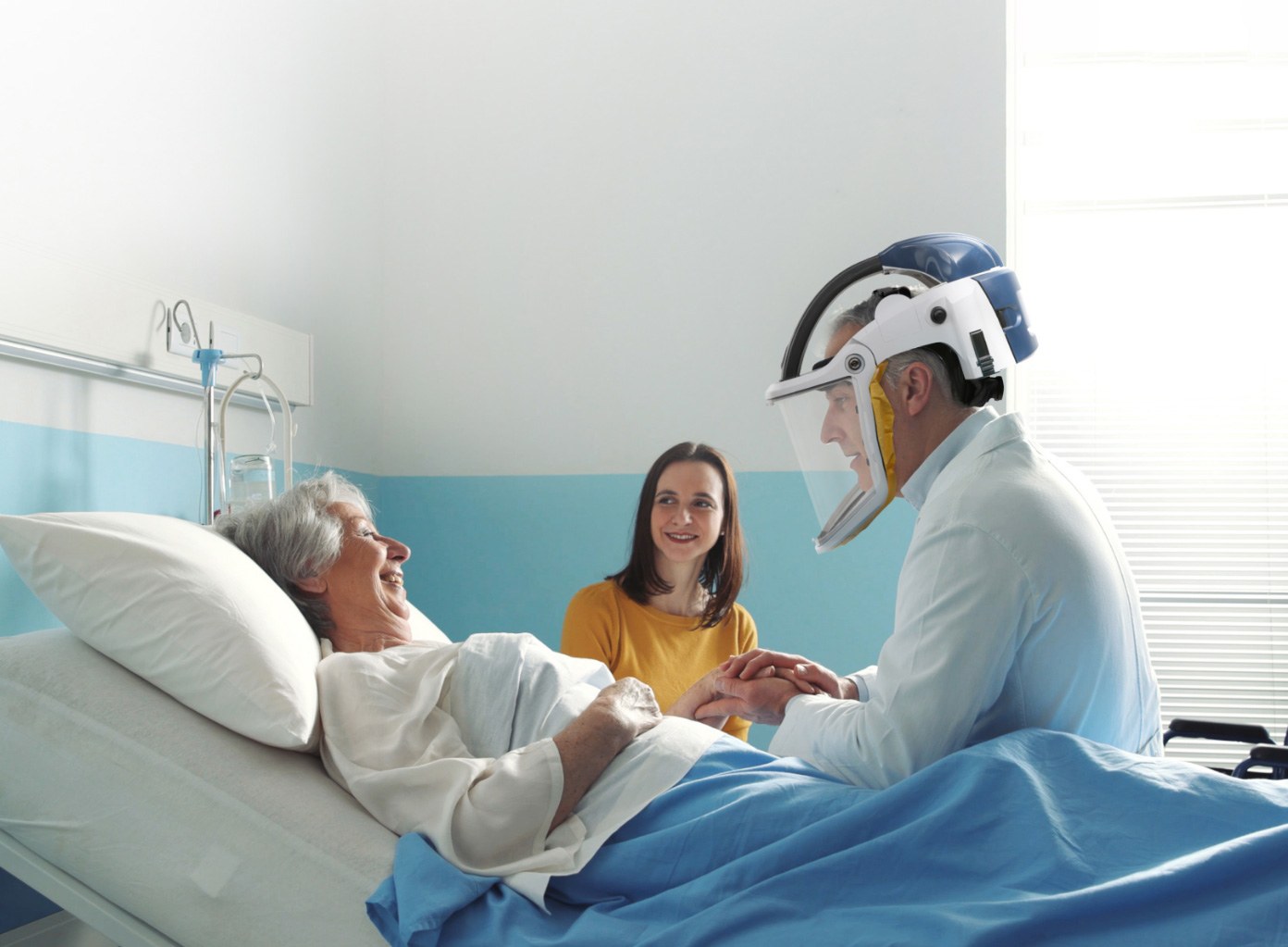 Help change the way the world works.
Our People, Our Communities, Our Partners and Suppliers
Gentex Corporation supports programs that positively impact our customers and the communities that we operate and live in. We are especially proud that this support not only comes from our corporate donations but also the individual generosity and efforts of our employees. Our core values are our guiding force in everything we do:
Take Ownership
Innovate
Collaborate
Act Now
Engage
Emphasize
Choose Excellence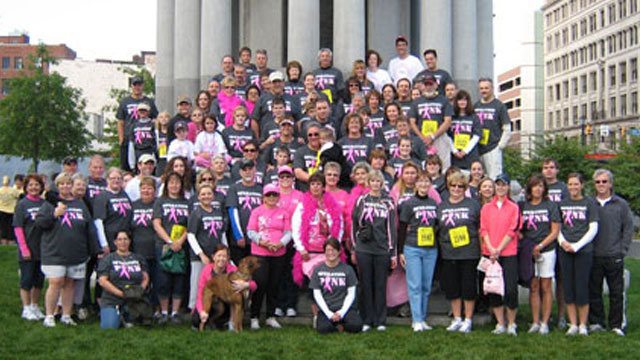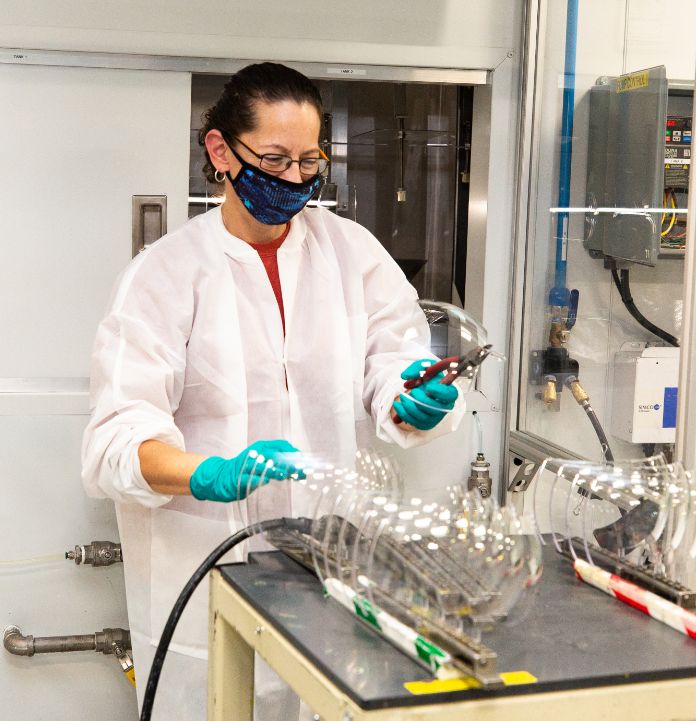 We are here to serve you.
We work to serve our global customers wherever they need us, supporting global defense forces, emergency responders and industrial personnel for over 125 years. With facilities in the United States, Europe and Australia, and a global network of sales offices and agents in over 40 countries, we are here to support you.
Become a Supplier
Find a Distributor