19 May 2009
ACH Helmets recalled for screw replacement
A limited number of Advanced Combat Helmets (ACH) manufactured by GENTEX Corporation have been recalled due to an issue associated with their helmet retention hardware. The recall affects helmets supplied to the U.S. Army and the U.S. Air Force from October 2008 to January 2009.
In January 2009, GENTEX learned of the use of an unauthorized finish on screws supplied to it by a vendor. These screws are utilized to affix the retention system into the shell of the ACH helmet. GENTEX provided the screw vendor with drawings specifying the finish to be utilized on these screws and the vendor provided GENTEX with Certificates of Compliance with each of its screw shipments certifying that its screws were in conformance with such specifications. However, in October of 2008 the vendor changed the finish utilized on GENTEX's screws without informing GENTEX.
Upon learning of this product substitution, GENTEX informed the Government and began an investigation into the impact of the substitution. This investigation revealed that the screws supplied by GENTEX's vendor were unacceptable for use in certain extreme environments. Specifically, ballistic tests revealed that although the screws passed ballistic testing at room temperatures, the incorrectly finished screws suffered failures under extremely hot and extremely cold conditions, (-60 and 160 degrees Fahrenheit). The Army concluded that "these failures indicated that there was a potential safety risk under those extreme environmental conditions, but only if the screw took a direct hit with a round that is not prevalent in theater." According to Barry Hauck, Deputy Program Manager for Soldier Survivability , "The temperature extremes sound severe, but that's the requirement we put on the performance of these helmets. We establish requirements that far exceed the operational envelope they are going to eventually experience." The Army further concluded that "the likelihood of a direct hit is remote due to the extremely small surface area of the screws and that therefore any safety risk associated with these screws is low." According to Mr. Hauck, "The four screws on the helmet combined represent less than one half of one percent of the total surface area of the helmet," Based upon these findings, GENTEX and the Army agreed that the safest course of action would be to recall all the affected helmets in order to install the proper screws. GENTEX and the Army are currently developing a plan to change out the incorrect screws and GENTEX has offered to absorb the costs associated with doing so.
The recall affects 15,380 Army helmets, 12,000 Air Force helmets and another 6,838 helmets that were never issued by the Defense Logistics Agency. It has been determined that all of the affected helmets fall within lot numbers 98Z to 139Z and have the following National Stock Numbers:
8470-01-529-6302
8470-01-529-6329
8470-01-529-6344
8470-01-529-6365
These numbers are located on the inside of each helmet.
See also: Army.mil
Media Contact:
Ken Lee
Corporate Counsel
GENTEX Corporation
(570) 282-8209
klee@gentexcorp.com
Customer Contact:
Erik Balascik
Product Business Manager – Force Protection
GENTEX Corporation
(570) 282-8518
ebalascik@gentexcorp.com
More recent news from Gentex Corporation


Gentex Corporation
Gentex Corporation Settles Lawsuit with Galvion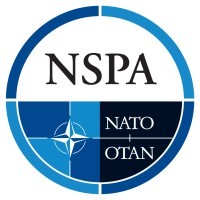 Ops-Core
Gentex Corporation Announces Contract to Supply Headborne Solutions to NATO Support and Procurement Agency (NSPA)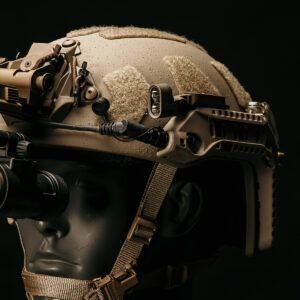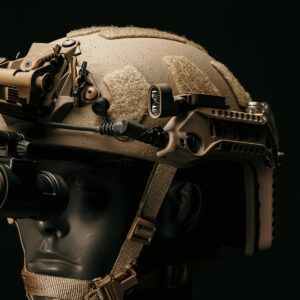 Ops-Core
Gentex Corporation Previews Advanced Concept for Ops-Core® RAILINK System