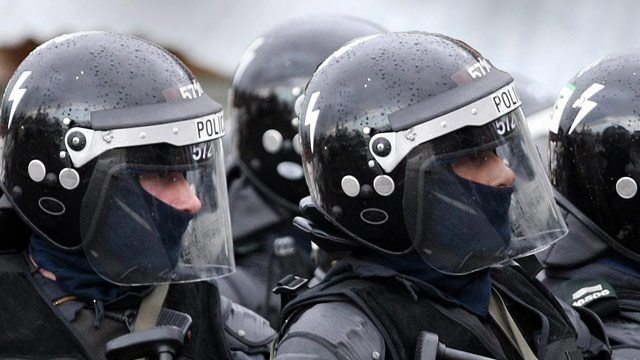 Respond with Confidence
Field Proven Quality and Performance
Used around the world, Argus Public Order/Riot Helmets with integrated face guards provide law enforcement and security forces the protection they need to respond to any situation with confidence.
The highest quality, without compromising wearer comfort or long-term affordability.
A proven combination of head, eye, face, and neck protection.
Configured to accept radio communications with the choice of talk and receive, and receive only, headsets and down lead assemblies.
Certifications
The ARGUS 017 Public Order/Riot Helmet

 is designed, manufactured and certified to the international specifications for riot helmets. It's also been designed for and passed additional tests for impact, sound attenuation and solvent resistance. IS THERE JUST ONE WITH DIFFERENT COMBINATIONS?

The Argus APH05 Public Order/Riot Helmet and visor combination has been tested to this latest standard, offering improved protection from impact, flame and solvents. IS THERE JUST ONE WITH DIFFERENT COMBINATIONS?