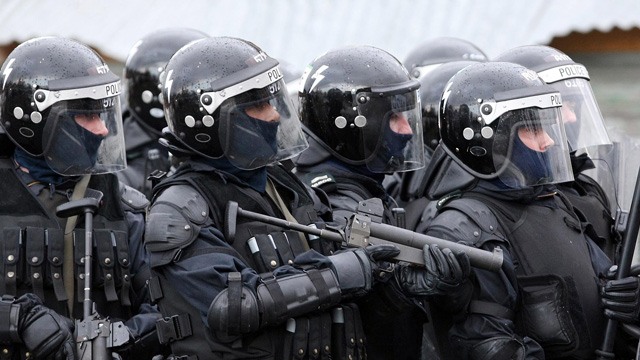 Supporting The Changing Needs of Emergency Responders
Although recent studies have shown that the most successful methods for public order/crowd control are shifting towards European tactics that are less combative, Argus public order/riot helmets are ready to respond to any situation. Developed, manufactured, and used throughout the U.K., these advanced, field proven helmet systems are now relied on by major police, prison, and security forces around the world to support their ever changing needs and practices.
Key Features of Argus Public Order/Riot Helmets Include:
Approved to BS PAS017:1995 (Amendment 1)/Fully approved to the UK Home Office PSDB Protective Headwear standard for Police Public Order Helmets 2004
Manufactured in high impact, self-colored Acrylonitrile Butadiene Styrene (ABS) Thermoplastic/Manufactured in either Acrylonitrile Butadiene Styrene (ABS) Thermoplastic or Glass Reinforced Plastic (GRP)
High impact resistant polycarbonate visors with anti-mist and anti-scratch coating available
Adjustable chin strap with chin cup and quick release facility
Liquid and flame resistant
Metal gauze audio apertures to enable local commands to be heard
Ability to wear a range of full face respirators
Ability to fit variety of radio communication devices
Available in a wide range of head sizes
Are You Ready to Respond?
According to FEMA, and other international organizations, "The effects of natural and manmade disasters have become more frequent, far-reaching, and widespread. As a result, preserving the safety, security, and prosperity of all parts of our society is becoming more challenging."