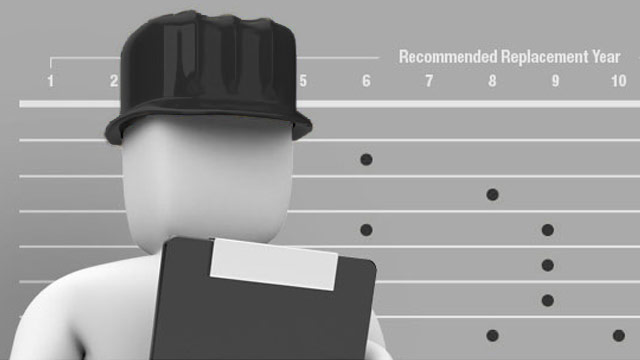 Recommended Replacement Schedules & Parts
Over time, parts can become worn, warped or otherwise damaged, which diminishes the protection capability of the helmet system. Based on decades of usage experience, we recommend replacing protection-critical components and assemblies of the helmet system at regular intervals.
Get Inspection and Repair/Replacement Support
Highly trained personnel at authorized Cromwell service and repair centers are available to assist you with the inspection and repair/replacement of Cromwell helmet system components/assemblies. For more information, contact us.
Purchase Genuine Cromwell Replacement Parts
To ensure the quality and performance of your helmet system, contact us to purchase factory-certified replacement parts.