Product Quality and Warranties
Product Quality and Warranties
Superior Performance, Durability, and Value
Field proven for over fifty years, Dual Mirror delivers the most durable aluminized fabrics in the industry. Each roll of Dual Mirror Aluminized Fabric is thoroughly tested and provides uncompromising function, appearance, and superior performance even in the most demanding applications. To continue to provide industry leading performance, we continually enhance the properties of the aluminized surface of the fabric to meet the ever changing needs of our customers.
Testing and Certifications
NFPA 1971 Proximity Firefighters Protective Clothing
NFPA 701
European Testing EN 532 for protective clothing
EN:ISO11612 standards for protective clothing
Mil-C-24929A
ASTM F955-molten metal splash testing
ASTM F1939- radiant heat testing , with NFPA 1971 preconditioning
ISO 9001
Test Shows Six Times Better Protection
Results of an NFPA® 1971 Radiant Reflective test shows Dual Mirror Aluminized Fabrics provide six times better protection at higher heats than similar weight non-aluminized fabrics.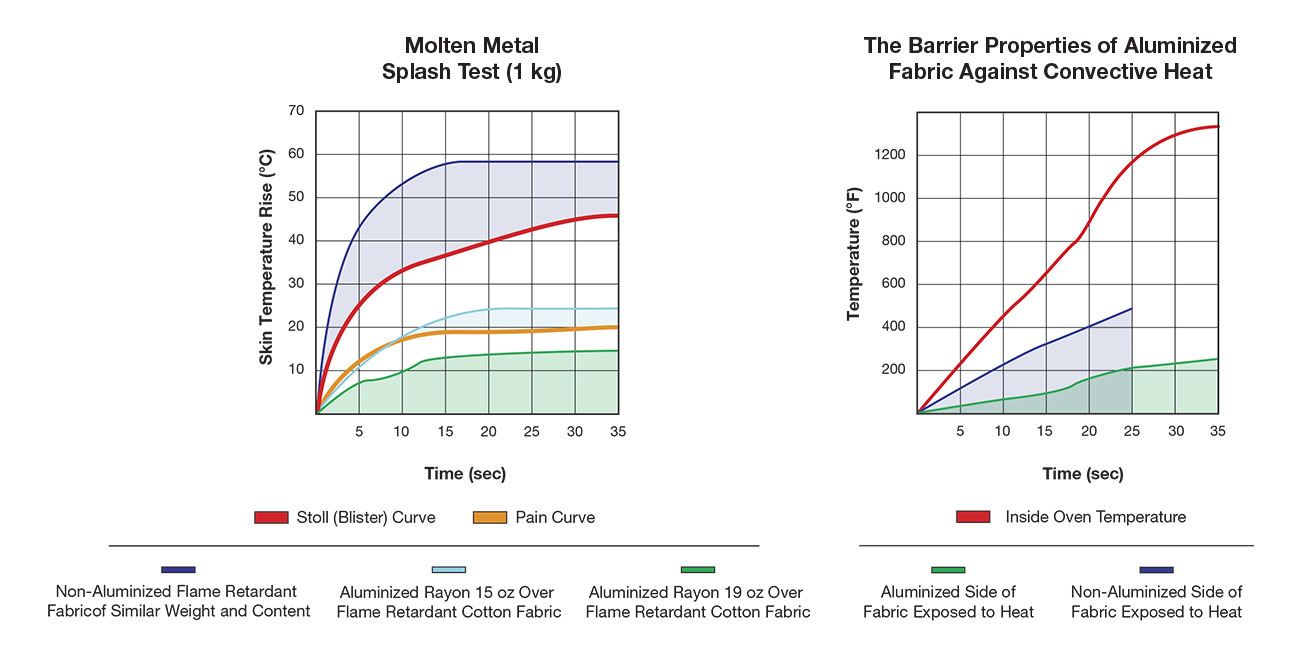 Product Warranties
Our team can help guide you in selecting the best fabric suited to your needs to ensure the longest potential lifespan based on the environment it is being used in, which proper usage and care also contribute to.
Contact your manufacturer for their recommendation on use and care.
Click here to download our Fabric Care Guide for Firefighters Clothing.