06 November 2006
Gentex announces several new management roles
| | |
| --- | --- |
| | |
| Steve Zawislak, Gentex Performance Materials Business Unit Manager | Tim Montefour, Gentex Performance Materials Operations Manager |
(November 6, 2006) – Today, Gentex formally announced the appointment of Tim Montefour to Operations Manager and Steve Zawislak to Business Unit Manager, both within the Performance Materials – Textiles Business Unit, which is based in Carbondale, PA. The Textiles Business Unit is comprised of several technical textile brands – Dual Mirror® and Flexir® Aluminized Fabrics and Lifetex® Chemical and Biological protective fabrics.
"These management appointments continue to advance the agenda of streamlining the textiles operations, product sales and customer services at Gentex," explained John F. Pullo, Vice President/General Manager of the Gentex Performance Materials Business Unit. "I am confident that we will continue to grow our textiles business globally in significant increments going forward into 2007."
Montefour's responsibilities will include manufacturing operations for Gentex's Lifetex® chemical and biological protective fabrics, as well as, Gentex's thermal protective textiles – Dual Mirror® and Flexir® — and ballistic fabrics. Previously, Montefour served as Production Manager and then Marketing and Applications Development Manager for thermal protective textiles. He joined Gentex in 1999 after serving as Production Manager for Textile Technologies, Inc. and Fabric Development Inc., specializing in graphite weaving.
Montefour will report to Steve Zawislak, who now serves as the Business Unit Manager for Textiles in Performance Materials, and will be responsible for all sales/marketing and manufacturing operations for the Textiles Business Unit.
Previously, Zawislak spearheaded the global sales for the Textiles business unit. Based at Gentex's corporate headquarters in Carbondale, he applies nearly 25 years of engineering, operations, quality assurance, sales, marketing, customer service and management to his position.
Initially, Zawislak joined Gentex in 1981 as a textile engineer, assigned to chemical defense projects. His technical research and engineering of Gentex's first chemical defense fabric resulted in a U.S. Patent for a Chemical Defense 1000 series of fabrics, an intimate blend of activated carbon and Nomex® for use in military flight suits. In the mid 1980s, Zawislak sought additional manufacturing and operations development opportunities, including employment within the management development track at International Paper Company, Lewisburg, PA, a major manufacturer of nonwoven fabrics. He then went on to pursue opportunities at Textile Technologies Inc., Hatboro, PA, as engineering manager, quality assurance manager and operations manager. In those positions, he gained expertise in the weaving and performance of graphite textiles for aerospace applications. Zawislak returned to Gentex in 1992, where he held positions in the Performance Materials Business Unit as the operations manager, and sales and marketing manager of Aluminized Fabrics.
During his tenure with Gentex, Zawislak's expertise spanned the unit's entire operations – weaving, coating and laminating textiles to manufacture Aluminized Fabrics and Lifetex Fabrics. Further, as sales and marketing manager, he was instrumental in creating the international textile distribution network for aluminized and chemical-biological defense fabrics and products. His successes include the establishment of a worldwide distribution network and the growth of international Gentex textile sales to 30% of total sales.
Gentex® Corporation, headquartered in Carbondale, PA, is a world-leading manufacturer comprised of four business units: Gentex® Helmet Systems, Carbondale, PA, is the world's leading manufacturer of helmets for military, law enforcement and civilian fixed wing and rotary wing aircraft, is dedicated to also providing precision platforms necessary for the latest, advanced helmet-mounted display systems, and is an integrator of revolutionary light management technology for protective eyewear systems for military, medical, scientific and law enforcement personnel. Gentex® Respiratory Products, Rancho Cucamonga, CA, is a world-leading manufacturer of high-altitude oxygen breathing equipment for military aircraft, and is dedicated to the design, development and manufacturing of oxygen masks, test sets and respiratory connectors and accessories for military and civilian aircraft and personnel. Gentex® Electro-Acoustic Products, Manchester, NH, is a leading manufacturer of communication systems and noise-canceling technologies, including microphones, acoustic sensors and intercommunication equipment for use in high-noise military, commercial and industrial applications. Gentex® Performance Materials, Carbondale, PA, is a well-known manufacturer of advanced materials and technologies to enhance human performance, including Dual Mirror® and Flexir® aluminized fabrics specifically designed to provide the ultimate protection from extreme heat, molten metal or high-pressure steam; Lifetex® textiles and Rampart® personal protective systems for military, law enforcement and related homeland security missions requiring chemical and/or biological protection; and the patented Clearweld® plastics laser welding and joining technology offering unprecedented color, design freedom and manufacturing flexibility.
For more information about Gentex Corporation's products, materials and technologies, please visit www.GentexCorp.com or call 570-282-3550.
More recent news from Gentex Corporation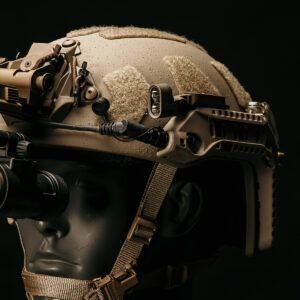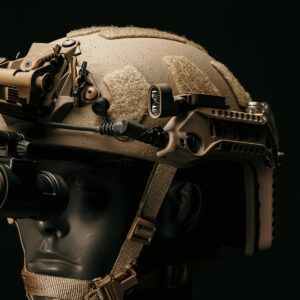 Ops-Core
Gentex Corporation Previews Advanced Concept for Ops-Core® RAILINK System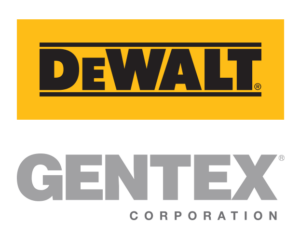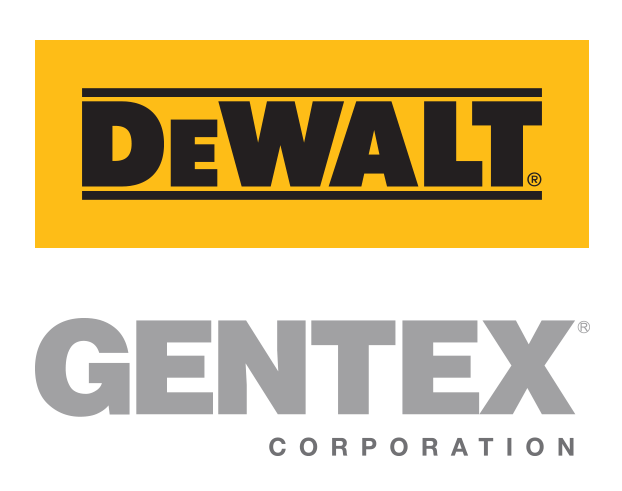 PureFlo
Gentex Corporation partners with Stanley Black & Decker to license the Dewalt brand in the United Kingdom and Europe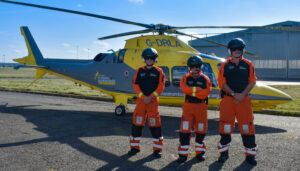 Gentex Corporation
Gentex partners with UK air ambulance organization to save lives