Gentex Awarded Contract for USSOCOM Coxswain Helmet System
Gentex Awarded Contract for USSOCOM Coxswain Helmet System
October 11, 2019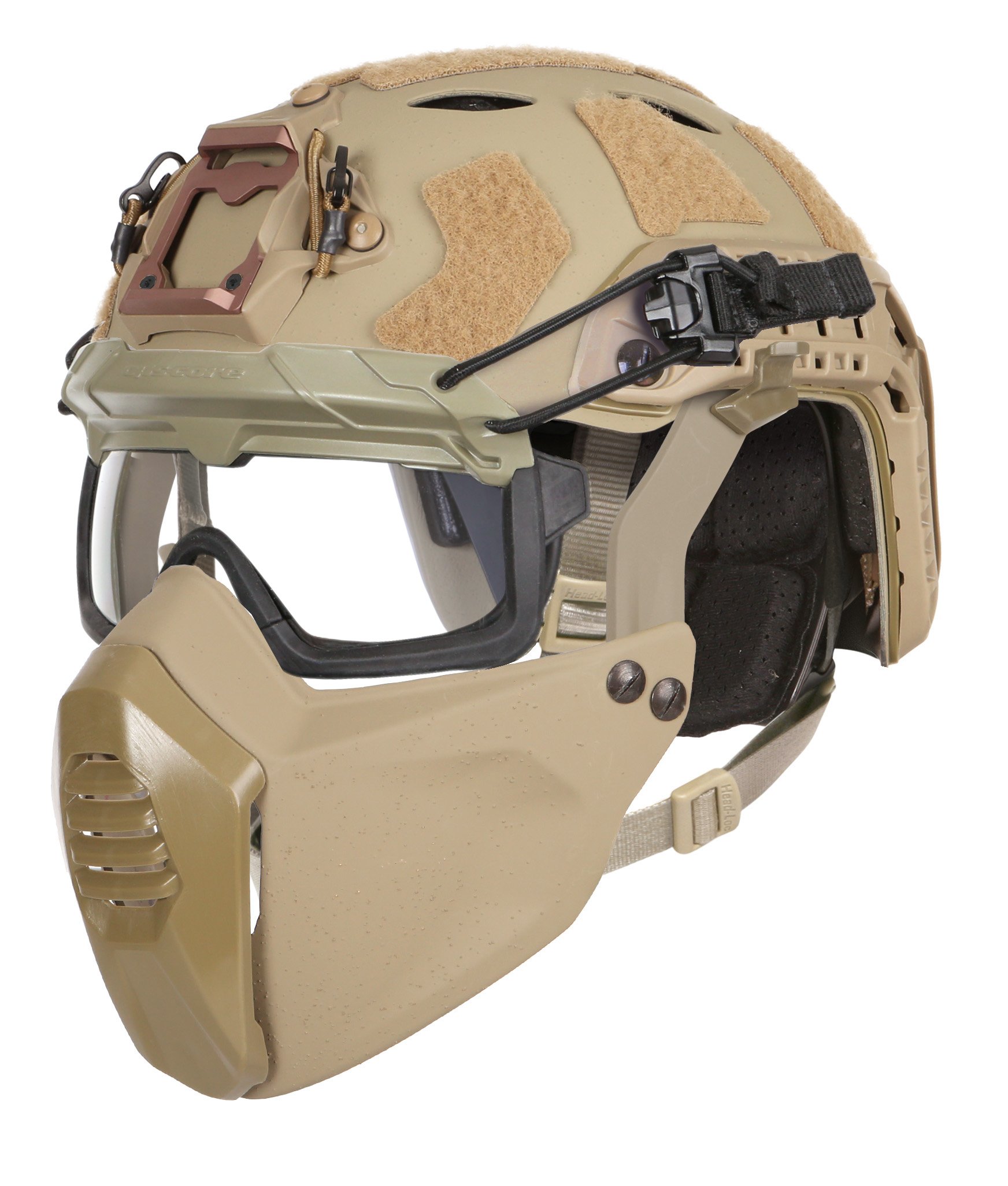 Carbondale, PA, October 11, 2019. Gentex Corporation, a global leader in personal protection and situational awareness solutions for defense forces, emergency responders, and industrial personnel announced today that its new Ops-Core® FAST SF Carbon Composite Helmet System has been chosen by the U.S. Special Operations Command (USSOCOM) to fulfill their contract for Special Operations Forces Personal Equipment Advanced Requirements (SPEAR) Family of Tactical Headborne Systems (FTHS) — Coxswain Helmet System. The five-year Indefinite Delivery Indefinite Quantity (IDIQ) Firm Fixed Price (FFP) production contract carries a maximum value of $95M.
Gentex Corporation has been supplying products to USSOCOM since its activation in 1987 and is focused on designing and delivering solutions driven by end user input. Just recently, the company was awarded contracts for the USSOCOM SPEAR FTHS Ballistic and Non-Ballistic Helmets, as well as the USSOCOM Communication Accessory Suite Land (CASL) program for it's Ops-Core AMP™ Communication Headset.
"We're extremely pleased to have been chosen to provide the Coxswain Helmet System for USSOCOM," said Tom Short, vice president of Ground Systems, Gentex Corporation. "The FTHS Coxswain contract validates our design process and helmet system innovations while bringing the FTHS Ballistic/Non-Ballistic and FTHS Coxswain Helmets together as one family of headborne systems with interchangeable accessories, common parts and simplified logistics."
The FTHS Coxswain Helmet System consists of the Ops-Core FAST® FTHS Carbon Composite Helmet with modular Ops-Core accessories:  Step-In® Visors with clear and tinted lenses, NVG Snap Shields, FAST Ballistic and Carbon Composite Mandibles, and FAST Low Profile Ballistic Appliques. Additionally, the helmets will come with a variety of Ops-Core VAS shroud options, helmet covers, Ops-Core ARC™ rails, pads, exterior VELCRO® brand fastener and will be available in four sizes with various color/camouflage options.  The Ops-Core FAST FTHS Carbon Composite Helmet is available today and commercial versions of the Coxswain Helmet System accessories will be available later this year.
Part of Gentex Corporation's portfolio of helmet systems for defense, emergency response, and security forces, the focus and dedication of the company's Ops-Core brand remains the same – protecting elite forces.  The modular, scalable, open-architecture design of Ops-Core products allows for the seamless integration and true system level performance.
About Gentex Corporation
Leveraging a history that spans over 125 years, Gentex Corporation is a leading provider of innovative solutions that enhance personal protection and situational awareness for global defense forces, emergency responders, and industrial personnel operating in high performance environments. The company's product portfolio includes helmet system platforms and capability upgrades for defense and security forces, sold under the Gentex, Ops-Core, ALPHA, Cromwell, and Argus brands; Aegisound hearing protection and communications products for military and industrial personnel; PureFlo industrial respiratory protection systems; Dual Mirror OEM aluminized fabrics; and Filtron OEM light management technology. Privately held, Gentex is headquartered in Carbondale, Pennsylvania, and supports its global customers through a worldwide distributor network and five other facilities in the U.S. and the U.K. Learn more at www.gentexcorp.com.
Media Contact
Alexandra Brax
Gentex Corporation
abrax@gentexcorp.com
+1.617.670.3547 x2440