19 November 2013
Gentex awarded Integrated Helmet Protection System Contract for U.S. Soldier Protection System
Carbondale, Pennsylvania, November 19, 2013. Gentex Corporation, a leading provider of personal protection and situational awareness solutions for global defense and security forces, was awarded a contract of $1.3M for Phase 1 Development Testing of the Integrated Head Protection System (IHPS) component of the Soldier Protection System (SPS) by the U.S. Army. A multiple sequential contract, the overall contract value opportunity is $18M.   The Gentex IHPS contract calls for new levels of protection and performance.  "The award represents our ability to continually advance the capabilities of helmet systems for defense and security forces around the world," said L.P. Frieder III, president of Gentex Corporation.  "As one of six components in the SPS, our modular and interoperable helmet system will easily integrate with the other components of the system."
The Gentex IHPS consists of an advanced, lightweight ballistic shell; an adjustable suspension system with an improved impact liner;  a high stability retention system; a maxillofacial system (including visor and mandible); and passive hearing protection. The new system will be light weight with enhanced ballistic and non-ballistic protection, while providing superior comfort and fit, as well as easier donning and doffing.
The contract was awarded by the U.S. Army Contracting Command – Aberdeen Proving Ground (ACC-APG), which provides comprehensive contracting support to meet the needs of the Joint Warfighter worldwide.
A helmet systems supplier to the U.S. Government for over 60 years, Gentex designs and produces a comprehensive line of helmet systems for ground and air personnel, which includes an array of helmets and accessories all designed to seamlessly work together and provide advanced capability and protection for the modern soldier. This unique systems approach ensures cost effective and easy integration of current and future capabilities. Gentex is also able to rapidly develop, test, and produce solutions to meet specific customer needs by employing its vertically-integrated production and in-house design and engineering capabilities.
ABOUT Gentex Corporation
Leveraging a product development and manufacturing history that spans more than 100 years, Gentex is a leading provider of innovative solutions that enhance personal protection and situational awareness for global defense and security personnel operating in high performance environments. The company's Gentex® and Ops-Core® family of products and systems include helmet systems for both ground and air applications; aircrew life support systems; advanced optics; ground soldier protective equipment; high performance textiles; and communications equipment. Headquartered in Carbondale, Pennsylvania, the company is privately held and supports worldwide customers through a global distributor network and other U.S. facilities in Rancho Cucamonga, California; Manchester, New Hampshire; Millwood, New York; and Boston, Massachusetts. Learn more at www.gentexcorp.com.
Media Contact
Bernice Borrelli
(617) 423.4613 x2432
bborrelli@gentexcorp.com
GENTEX is a registered trademark of Gentex Corporation. 2013
More recent news from Gentex Corporation


Gentex Corporation
Gentex Corporation Settles Lawsuit with Galvion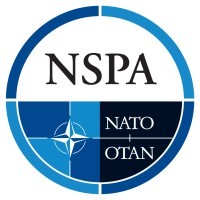 Ops-Core
Gentex Corporation Announces Contract to Supply Headborne Solutions to NATO Support and Procurement Agency (NSPA)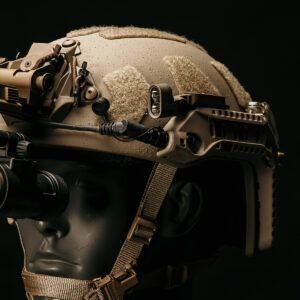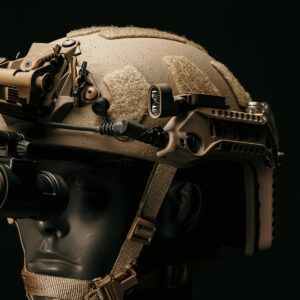 Ops-Core
Gentex Corporation Previews Advanced Concept for Ops-Core® RAILINK System