06 September 2013
Gentex Corporation ― Gentex awarded $86.8M U.S. government contract for Lightweight Advanced Combat Helmets
Carbondale, Pennsylvania, September 6, 2013. Gentex Corporation, a leading provider of personal protection and situational awareness solutions for global defense and security forces, was awarded a maximum $86.8M firm-fixed-price, indefinite-delivery/indefinite-quantity contract by the U.S. Government's Defense Logistics Agency.  Under the multi-year contract, Gentex will provide Lightweight Advanced Combat Helmets (ACH) to the U.S. Army, Navy, Air Force, and Marine Corps.
A helmet systems supplier to the U.S. government for over 60 years, Gentex has been awarded multiple sequential contracts for their ACH. "The award represents our long-standing relationship with the U.S. Government and our commitment to continually advance the capabilities of our advanced protective helmet solutions for defense and security forces around the world," said L.P. Frieder III, president of Gentex Corporation. Utilizing advanced technology and manufacturing resources, Gentex is able to deliver innovative helmet systems like the Gentex Lightweight ACH quickly and effectively.
The Gentex Lightweight Advanced Combat Helmet is based on government performance requirements for ballistics, impact, retention and other protective upgrades.  It's eight percent lighter than the previous ACH-government design and has a newly designed retention system, which together provide added stability, comfort, and performance capability for the soldier.
The Gentex Lightweight ACH is part of the company's comprehensive line of helmet systems for ground and air personnel, which includes an array of helmets and accessories all designed to seamlessly work together and provide advanced capability and protection for the modern soldier. This unique systems approach ensures cost effective and easy integration of current and future capabilities. Leveraging its vertically-integrated production and in-house design and engineering capability, Gentex is also able to rapidly develop, test, and produce solutions to meet specific customer needs.
The Defense Logistics Agency is the Department of Defense's largest logistics combat support agency, providing worldwide logistics support in both peacetime and wartime to the military services as well as several civilian agencies and foreign countries.
ABOUT Gentex Corporation
Leveraging a product development and manufacturing history that spans more than 100 years, Gentex is a leading provider of innovative solutions that enhance personal protection and situational awareness for global defense and security personnel operating in high performance environments. The company's Gentex® and Ops-Core® family of products and systems include helmet systems for both ground and air applications; aircrew life support systems; advanced optics; ground soldier protective equipment; high performance textiles; and communications equipment. Headquartered in Carbondale, Pennsylvania, the company is privately held and supports worldwide customers through a global distributor network and other U.S. facilities in Rancho Cucamonga, California; Manchester, New Hampshire; Millwood, New York; and Boston, Massachusetts. Learn more at www.gentexcorp.com.
Media Contact
Bernice Borrelli
(617) 423.4613 x2432
bborrelli@gentexcorp.com
More recent news from Gentex Corporation


Gentex Corporation
Gentex Corporation Settles Lawsuit with Galvion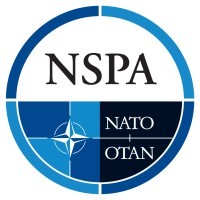 Ops-Core
Gentex Corporation Announces Contract to Supply Headborne Solutions to NATO Support and Procurement Agency (NSPA)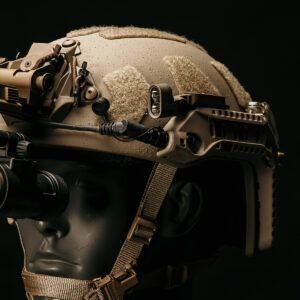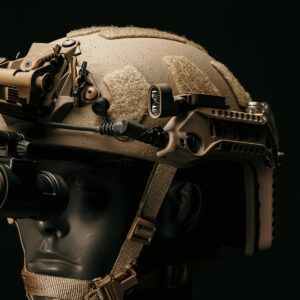 Ops-Core
Gentex Corporation Previews Advanced Concept for Ops-Core® RAILINK System