07 October 2015
Gentex Corporation acquires Aegisound

Carbondale, PA, October 7, 2015. Gentex Gentex Corporation, a global leader in personal protection and situational awareness solutions for global defense, emergency response and industrial safety markets has completed the acquisition of Aegisound, LLC, an established provider of products that significantly improve hearing protection, safety and communications in high noise environments.
Gentex and Aegisound will combine their world-class products, technologies and manufacturing resources to provide customers one of the most advanced, comprehensive lines of hearing and communications products in the global defense and industrial safety markets. The addition also expands Gentex's contribution to the U.S. F-35 Joint Strike Fighter (JSF) program. Awarded the contract for the helmet system platform and respiratory protection system, Gentex, through the acquisition of Aegisound, will now also provide protective hearing and communication products to JSF ground crew.
"This addition of Aegisound strengthens our hearing and communications offering, helping us to further expand in this category in both domestic and international markets," said L.P. Frieder, president, Gentex Corporation. "Our combined products and complementary technologies promise to bring even higher levels of performance to our customers."
Located in Christiansburg, Virginia, Aegisound employs approximately 30 people. Terms of the transaction between the two privately owned companies were not disclosed.
About Gentex Corporation
Leveraging a history that spans over100 years, Gentex is a leading provider of innovative solutions that enhance personal protection and situational awareness for global defense forces, emergency responders and industrial personnel operating in high performance environments. The company's product portfolio includes helmet system platforms and capability upgrades sold under the Gentex, Ops-Core, ALPHA, Aegisound, and Pureflo brands; Dual Mirror aluminized fabrics; and Filtron light management technology. Privately held, Gentex is headquartered in Carbondale, Pennsylvania and supports its global customers through a worldwide distributor network and seven other facilities in the U.S. and the U.K.). Learn more at www.gentexcorp.com.

Media Contact
Alexandra Brax
Gentex Corporation
abrax@gentexcorp.com
+1.617.670.3547 x2440
More recent news from Gentex Corporation


Gentex Corporation
Gentex Corporation Settles Lawsuit with Galvion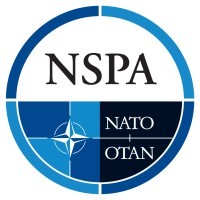 Ops-Core
Gentex Corporation Announces Contract to Supply Headborne Solutions to NATO Support and Procurement Agency (NSPA)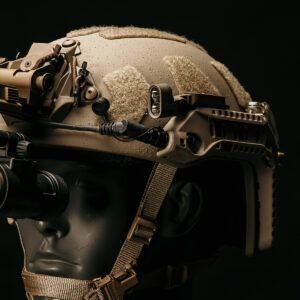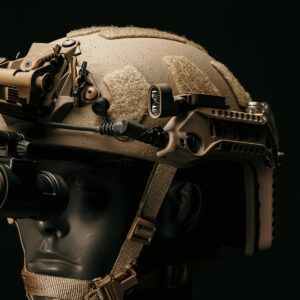 Ops-Core
Gentex Corporation Previews Advanced Concept for Ops-Core® RAILINK System