07 July 2014
Gentex Corporation acquires Helmet Integrated Systems
Carbondale, Pennsylvania, July 7, 2014. Gentex Corporation, a global leader in integrated helmet systems for defense and security personnel, has completed the acquisition of Helmet Integrated Systems Ltd (HISL). Headquartered in the U.K., HISL is an established provider of helmets, communications equipment and respiratory protection for civil, defense, security and industrial personnel. Gentex and HISL will combine their world-class products, technologies, and manufacturing resources to provide customers one of the most advanced, comprehensive lines of integrated helmet, respiratory and communications systems in the market.
With similar histories in personal protective equipment, each dating back over 90 years, both of these private, family owned businesses will benefit from each other's highly synergistic capabilities and resources.
"This powerful combination creates a significant opportunity for growth for both businesses," said L.P. Frieder, president, Gentex Corporation. "The addition of HISL will accelerate Gentex's international growth by providing us immediate access to new markets and the ability to better support our global customers from HISL's U. K. facilities," added Frieder. "For HISL, access to Gentex's business development, technology, manufacturing and quality engineering resources will strengthen their offering and support the growth of their brands in the global market. We look forward to delivering a new level of capability and value to all our customers."
HISL will operate as a U.K. subsidiary of Gentex Corporation with K. Jan Korny continuing to serve as managing director of HISL, reporting to Frieder.
"Today starts a new chapter for our business and we're excited about its potential," said K. Jan Korny, managing director of HISL. "Gentex shares the same high commitment to customers and employees, which is what makes the future of HISL so promising," added Korny. "As we take this step, the priority is to continue to meet and exceed our customers' needs, which we'll do with the continued support and commitment of our talented employees."
"Innovation has always been critical to our success and it will continue to be a cornerstone of our united business," added Frieder. "The combined, complementary technical talents of the companies promises to bring even higher levels of product performance to our customers."
HISL employs approximately 200 people with two U.K. facilities, Letchworth Garden City (headquarters) and Stranraer, U.K, and its subsidiary, Interactive Safety Products, Inc., in Huntersville, North Carolina. Terms of the transaction between the two privately owned companies were not disclosed.
ABOUT Gentex Corporation Leveraging a product development and manufacturing history that spans more than 100 years, Gentex is a leading provider of innovative solutions that enhance personal protection and situational awareness for global defense and security personnel operating in high performance environments. The company's Gentex® and Ops-Core™ family of products and systems include helmet systems for both ground and air applications; aircrew life support systems; advanced optics; ground soldier protective equipment; high performance textiles; respiratory protection, and communications equipment. Headquartered in Carbondale, Pennsylvania, the company is privately held and supports worldwide customers through a global distributor network and other U.S. facilities in Rancho Cucamonga, California; Manchester, New Hampshire; Millwood, New York; and Boston, Massachusetts. Learn more at www.gentexcorp.com.
ABOUT Helmet Integrated Systems Ltd Founded in 1924, Helmet Integrated Systems Ltd (HISL) has been at the forefront of the protective helmet industry for over 90 years. HISL helmet systems, combined with face shields, visors, respiratory and communications equipment are in use throughout the world offering protection to personnel in a wide range of occupations. HISL is headquartered in Letchworth Garden City, U.K., with facilities in Stranraer, U.K. and at its subsidiary, Interactive Safety Products, Inc., in Huntersville, North Carolina. Learn more at www.helmets.co.uk.
Media Contacts Alexandra Brax Gentex Corporation abrax@gentexcorp.com +1.617.670.3547 x2440 K. Jan Korny Helmet Integrated Systems Ltd kjkorny@helmetsystems.com +44 (0) 1462.478011 x014
More recent news from Gentex Corporation


Gentex Corporation
Gentex Corporation Settles Lawsuit with Galvion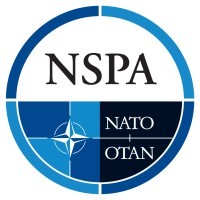 Ops-Core
Gentex Corporation Announces Contract to Supply Headborne Solutions to NATO Support and Procurement Agency (NSPA)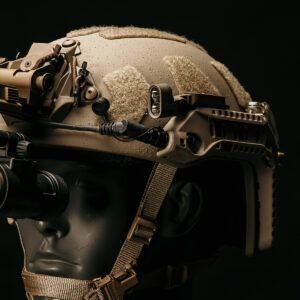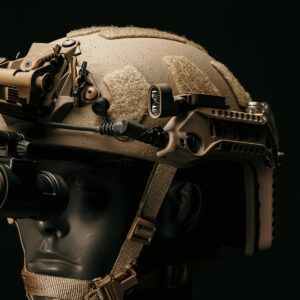 Ops-Core
Gentex Corporation Previews Advanced Concept for Ops-Core® RAILINK System