11 January 2013
Gentex Corporation announces new distribution agreement with Aqua Lung America, Inc.
2013 | CARBONDALE, PA – GENTEX Corporation and Aqua Lung America, Inc. announced today that GENTEX has signed a new distribution agreement with Aqua Lung America, Inc. and its wholly subsidiary, AERIAL Machine and Tool Corporation.
Signed on December 14, 2012, the agreement will extend the existing network of GENTEX domestic distributors.  The new agreement named AERIAL the exclusive stocking distributor for GENTEX aircrew helmets for all U.S. Army and U.S. Coast Guard helicopter pilots and crews.
GENTEX Vice President of Aircrew Systems, Robert McCay stated, "We don't often find other companies that share our total dedication to quality and customer satisfaction—but we found one in AERIAL. They are well-connected—-and well-respected—in both Army and Coast Guard circles—and we are counting on them to deliver value-added responsiveness and personalized service for these critical markets."
In making the GENTEX announcement, AERIAL President and CEO, John Marcaccio said, "Adding GENTEX aircrew helmets to our line is a natural. We are now able to outfit the Army and Coast Guard crews from head to toe. Because GENTEX helmets are the gold standard for military pilots and crews, they complement our product line and support our mission of supplying only the best to those who protect and defend."
AERIAL will offer the full line of GENTEX helmets for rotary wing aircrews, including the HGU-56/P, SPH-4B and SPH-5. In addition, AERIAL will stock and distribute the specialized accessories that make GENTEX helmets the most versatile systems on the market.
About GENTEX:
GENTEX Corporation, a privately-held, family-owned company with a product development and manufacturing history that spans more than 100 years, is a global provider and partner of choice for personal protection and situation awareness products, systems and platforms. Today, the company encompasses aircrew life support systems, advanced optics, ground soldier protective equipment, high-performance textiles and communications equipment; and has five U.S. locations—Carbondale, PA; Rancho Cucamonga, CA; Manchester, NH; Millwood, NY; and Boston, MA. For more company information visit www.gentexcorp.com
ABOUT AERIAL:
Founded in 1926 in Long Island, New York, AERIAL Machine and Tool began as a machine shop making parts for the fledgling military aircraft industry. The company grew and thrived as military aviation rose in importance. When World War II arrived, it sent the economy—and AERIAL into overdrive. The company became a prime contractor for the US Department of Defense (They still are today). In 1978, the company moved to its current location just off the Blue Ridge Parkway in Virginia where it has continued to upgrade and expand its facilities and capabilities. In addition to technical sewing and CNC machining of metal parts, AERIAL boasts radio frequency welding capabilities and the ability to fabricate mil-spec inflatable devices.  In 2006, AERIAL was acquired by Aqua Lung America, the world leader in diving equipment and emergency breathing systems for helicopter crews. AERIAL manufactures and distributes products worldwide for military, law enforcement, government, industrial and commercial customers. For more information, visit www.aerialmachineandtool.com
More recent news from Gentex Corporation


Gentex Corporation
Gentex Corporation Settles Lawsuit with Galvion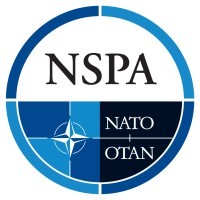 Ops-Core
Gentex Corporation Announces Contract to Supply Headborne Solutions to NATO Support and Procurement Agency (NSPA)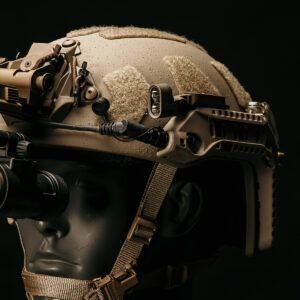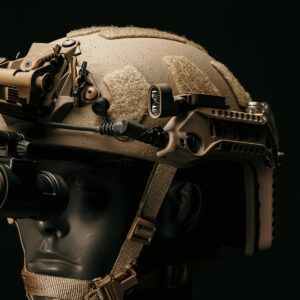 Ops-Core
Gentex Corporation Previews Advanced Concept for Ops-Core® RAILINK System