26 August 2005
Gentex Corporation awarded Paramaster High Altitude/Low Opening Helmet System contract by 101st Airborne
FRIDAY, AUGUST 26, 2005 (CARBONDALE, PA) – Gentex Corporation received notification of a contract award yesterday from the U.S. Army's 101 st Airborne Unit for the manufacture and delivery of 120 Para Master (PM) High Altitude/Low Opening (HALO) helmet systems.
This is the first contract award for Gentex's newly introduced PM HALO helmet system. PM Halo was launched earlier this year by Gentex to the U.S. armed forces and focused on parachutist units charged with missions involving troop deployments.
The development of PM HALO was a combined effort of all four business units of Gentex Corporation. Helmet Systems ( Carbondale , PA ) is responsible for the helmet, Respiratory Products ( Rancho Cucamonga , CA ) provides the high-altitude oxygen mask, and Electro-Acoustics ( Derry , NH ) supplies the oxygen microphone. Performance Materials ( Carbondale , PA ) weaves the textiles used in the helmet's composite structure.
The U.S. Army 101 st Airborne "Screaming Eagles" Unit is stationed at Fort Campbell , located on the Kentucky and Tennessee state line, and proclaims to be the only helicopter air assault division in the world.
The unique benefits of the new parachuting life support system for high-altitude airborne operations include a modular design, allowing the wearer to customize key communication, oxygen mask receivers, helmet suspension, visor/goggle components, and superior impact, noise and penetration protection.
Unique features to the PM HALO Helmet include:
Noise attenuation : Each is configured for a user's specific noise attenuation requirements, and features either plastic or leather ear cups;
Protection : The new helmet's impact and noise attenuation are equivalent to Gentex's US Navy HGU-84/P helicopter helmet;
Penetration resistance is equivalent to Gentex's USAF HGU-55/P. The retention assembly is designed to prevent inadvertent release and withstand a 250-pound pull test;
Compatibility : The helmet's modular design allows a user to add optional components, such as affixing the oxygen mask with rotational or fixed bayonet receivers or mask snap adaptors;
Various impedance flex boom microphones or earphones; communications cables;
Thermo Plastic Liner® (TPL), Super Comfort Liner TM (SCL) or adjustable pad suspension; bungee visors or eye protective goggles.
Weight & Sizing: Head borne weight of the helmet complete with communications, oxygen receivers and eye protection is 1060 grams (37.4 ounces). The addition of various helmet liners allows the size medium/large helmet to fit the 5th to 95th percentile population range. The helmet is available in medium/large or extra large*;
Surface & Trim: The helmet's outer shell surface is smooth and free of obstructions to reduce snagging of parachute lines. The leather covered foam edge roll is reinforced in the front and rear of the helmet for attachment of Night Vision Goggle strap assemblies.
The new PM HALO Oxygen Mask features:
Contoured, light-weight, low-profile oronasal mask with optimal mask/face seal and comfort, while maximizing field-of-view for enhanced situational awareness. Can be custom-trimmed for special fits. Available in five sizes;
Separate inhalation and exhalation valves to minimize breathing resistance and reduce user fatigue at high altitudes. Includes a side entry oxygen supply hose, available in different lengths, is lightweight and crush resistant;
A mask-mounted microphone for ease of communication;
Flexibility of user selection for fastening components – mask snap adaptors or bayonet receivers – to provide mask stability and retention while jumping and freefalling.
Gentex also supplies a civilian PM HALO version for parachute hobbyists. The helmet system version was introduced at the Parachutists International Association's (PIA) annual conference in January 2005. Such a configuration also allows for a custom paint scheme. Accessories, such as visors and goggles, are also available to accompany the PM HALO.
For product sales please contact: John Winship or Richard Long at 570-282-3550 or sales@gentexcorp.com .
More recent news from Gentex Corporation


Gentex Corporation
Gentex Corporation Settles Lawsuit with Galvion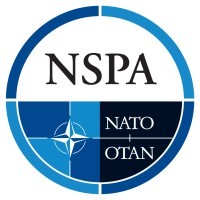 Ops-Core
Gentex Corporation Announces Contract to Supply Headborne Solutions to NATO Support and Procurement Agency (NSPA)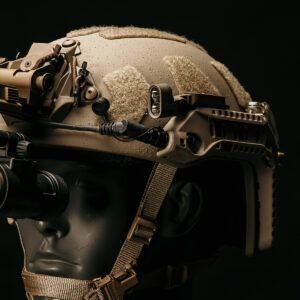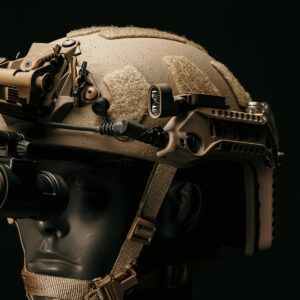 Ops-Core
Gentex Corporation Previews Advanced Concept for Ops-Core® RAILINK System