09 September 2015
Gentex Corporation demonstrates more robust line of defense solutions at DSEI
Carbondale, PA, September 9, 2015. Gentex Corporation, a global leader in personal protection and situational awareness solutions for defense forces will demonstrate their industry leading lines of Gentex, Ops-Core and ALPHA helmet systems for both ground and air applications at DSEI, September 15 – 18, Excel, London. Featured among them will be their latest innovations for aircrew, a cross platform helmet system and laser defense eyewear.
The new ALPHA 900 Cross-Platform Helmet System is the only aircrew helmet platform configurable for fixed and rotary wing applications, reducing the logistics trail for those responsible for supporting both helmet platforms. Designed for the U.K.'s MoD, the ALPHA 900 features a modern, lightweight solution. Gentex's line of laser protective, flight-helmet mounted visors and spectacles that help combat emerging laser threats to pilots are also being featured. The day/night laser glare reduction lenses are designed to maintain see-through color perception, while providing protection from green and blue commercial lasers.
"We're excited to showcase our innovative cross platform helmet system and laser defense eyewear at DSEI, which will be donned by many international pilots," said L.P. Frieder, president, Gentex Corporation. "These solutions represent our commitment to continually advance our broad array of performance and protection capabilities for defense forces around the world."
Gentex added the ALPHA product line to its aircrew portfolio in July 2014 with the acquisition of Helmet Integrated Systems Limited. Since then, they've combined the world-class product lines, technologies, and manufacturing resources of the two companies to expand their international business and provide customers greater value. This has enabled Gentex Corporation to offer one of the most advanced, comprehensive lines of integrated helmet systems in the defense and industrial markets.
Other innovative solutions on display from the company include the Ops-Core RAC headset, now in production, which provides true 3D hearing technology (3D HT); and, a live, on the water display with partner Survitec of the Gentex LVIS Digital, a modular intercom system for combatant, patrol and rescue craft.
In the DSEI U.K. Pavilion, stand N3-564, Gentex will demonstrate their solutions for aircrew, and in the U.S. Pavilion, stand N5-360, they'll demonstrate their solutions for ground troops. Product experts will be on hand to meet with customers and media throughout the show.
Gentex Corporation is the leading supplier of high-performance flight equipment and services for military, law enforcement and rescue aircrew worldwide. Gentex has been a supplier for over 50 years on many key international aircrew programs, including the most advanced one to date, the U.S. Joint Strike Fighter (JSF) program. For the JSF, Gentex will supply hearing and communication products, eye protection and the helmet system platform and respiratory protection system to the elite aircrew entrusted to command the most advanced fighter craft to date, the JSF F-35 Lightning II.
About Gentex Corporation:
Leveraging a product development and manufacturing history that spans more than 100 years, Gentex Corporation is a leading provider of innovative solutions that enhance personal protection and situational awareness for global defense forces, emergency responders, and industrial personnel operating in high performance environments. The company's product portfolio includes helmet system platforms and capability upgrades (respiratory and CBRN products, eye and face protection products, and hearing and communications products) sold under the Gentex, Ops- Core, ALPHA, and Pureflo brands; Dual Mirror aluminized fabrics; and Filtron light management technology. The privately held company is headquartered in Carbondale, Pennsylvania and supports its global customers through a worldwide distributor network and other facilities in the U.S. (Rancho Cucamonga, California; Manchester, New Hampshire; Huntersville, North Carolina; Boston, Massachusetts), and the U.K. (Letchworth Garden City and Stranraer). Learn more at www.gentexcorp.com.
More recent news from Gentex Corporation


Gentex Corporation
Gentex Corporation Settles Lawsuit with Galvion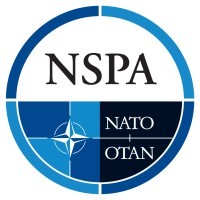 Ops-Core
Gentex Corporation Announces Contract to Supply Headborne Solutions to NATO Support and Procurement Agency (NSPA)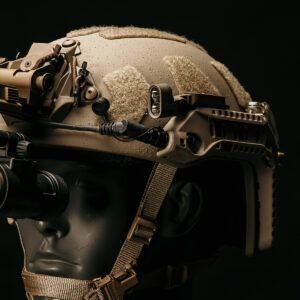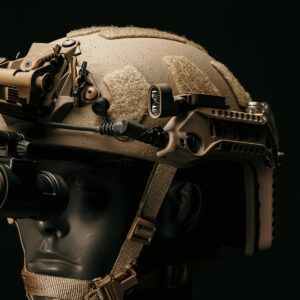 Ops-Core
Gentex Corporation Previews Advanced Concept for Ops-Core® RAILINK System