28 May 2015
Gentex Corporation demos respiratory protection products at AIHce Conference
Carbondale, PA, U.S. and Stranraer, U.K. May 28, 2015. Gentex Corporation, a global leader in industrial safety solutions, will demonstrate their comprehensive line of Pureflo® respiratory products, featuring their powered air purifying respirators (PAPR), at this year's AIHce Conference in Salt Lake City, May 30th through June 4th.
The lightweight Pureflo PAPR respirators come in two versions, head or waist mounted. The head mounted Pureflo Electronic Systems Management (ESM) Powered Respirators are fully contained in-the-helmet PAPR systems with no trailing leads or hose, making them ideal for general industrial use where mobility is key. Pureflo HYDRA™ PAPR respirators provide filtration through a waist mounted twin filter blower unit, and offer multiple head top options, including a selection for welding applications. Both systems include electronic warning devices for wearer awareness, and protect against particulate hazards and organic vapors below the Permissible Exposure Limit (PEL), with Pureflo HYDRA providing additional protection against acid gases below the PEL.
"Gentex is dedicated to continuing and improving the Pureflo line of industrial respirators", said L.P. Frieder, president, Gentex Corporation.  "We're excited to present our technologically advanced Pureflo respirators at AIHce and to have them as part of our combined portfolio of industry leading industrial safety solutions."
Proven in a wide variety of heavy and light duty industries and by numerous multi-national organizations, the wide range of Pureflo industrial respirators can be configured to match exact customer needs. "Our Pureflo powered and air supplied industrial respirators are among the highest performing, cost effective protective systems available on the market today," commented Barry Phillips, senior director of industrial safety products at Gentex Corporation. "We look forward to presenting our Pureflo systems at AIHce and continuing to evolve them even further with our now more robust design, technical and manufacturing capabilities."
Gentex Corporation acquired Interactive Safety Products Inc. (Helmet Integrated Systems Limited) in 2014 combining their resources and lines of personal protection and situational awareness solutions to deliver a new level of capability and value to their global customers.
The Gentex corporate booth is located at #1222. Pureflo product experts will be on hand to meet with customers and media throughout the show. For more information on Pureflo and Gentex's full line of industrial safety product portfolio, visit www.gentexcorp.com.
Gentex Corporation's innovative industrial safety solutions protect people from immediate and long-term health and safety hazards present in their work environments, while enhancing workplace performance. Designed to provide broad range personal protection, and enhance mobility and end-user comfort, their worry free family of industrial safety solutions includes Pureflo industrial respiratory protection systems used in heavy industry, welding, pharmaceutical, and healthcare environments; Dual Mirror™ aluminized fabrics, used in products to guard against heat, fire, and molten metal; Filtron™ light management technology, used in products to protect against laser and other damaging light sources; and, in select markets, Cromwell® hands free and push-to-talk (PTT) communication systems.
ABOUT Gentex Corporation
Leveraging a product development and manufacturing history that spans more than 100 years, Gentex Corporation is a leading provider of innovative solutions that enhance personal protection and situational awareness for global defense and security forces, emergency responders, and industrial personnel operating in high performance environments. Sold under the Gentex®, Ops-Core®, ALPHA®, Cromwell®, Pureflo®, Filtron™, Dual Mirror™, and ARGUS® family of brands, the company's portfolio of products includes helmet systems and capability upgrades; aluminized fabrics; respiratory solutions; light management technology; and hearing protection and communications equipment. The privately held company is headquartered in Carbondale, Pennsylvania and supports its global customers through a worldwide distributor network and other facilities in the U.S. (Rancho Cucamonga, California; Manchester, New Hampshire; Huntersville, North Carolina; Boston, Massachusetts), and the U.K. (Letchworth Garden City and Stranraer). Learn more at www.gentexcorp.com.
Media Contact
Alexandra Brax
Gentex Corporation
(617) 670.3547  x2440
abrax@gentexcorp.com

More recent news from Gentex Corporation


Gentex Corporation
Gentex Corporation Settles Lawsuit with Galvion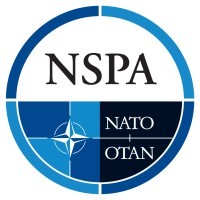 Ops-Core
Gentex Corporation Announces Contract to Supply Headborne Solutions to NATO Support and Procurement Agency (NSPA)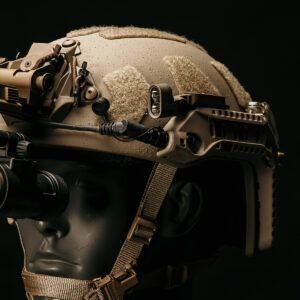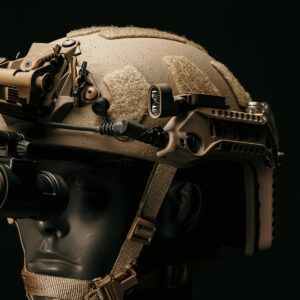 Ops-Core
Gentex Corporation Previews Advanced Concept for Ops-Core® RAILINK System