26 February 2015
Gentex Corporation joins distributors at HELI-EXPO to demonstrate their latest advances in Aircrew Systems
Carbondale, Pennsylvania, February 26, 2015.Gentex Corporation, a global leader in integrated helmet systems for defense and security personnel together with its authorized distributors, Capewell Aerial Systems, Gibson & Barnes, Pro Flight Gear, and Transaero, Inc., will demonstrate their industry leading line of aircrew helmet and respiratory systems, including both the Gentex and ALPHA brands, at the world's largest helicopter show, HAI HELI-EXPO. During the expo next week, which runs March 3 through 5 in Orlando, Florida, Gentex will be featured on the Rotary Wing Show, a leading web based podcast dedicated to helicopters, to provide their views and advice on the benefits of helmets for helicopter pilots.
"Demonstrating and meeting with customers at HELI supports our commitment to developing the most advanced technology to improve aircrew protection and performance," said Robert McCay, vice president, Gentex Aircrew Systems. "We're honored to have been chosen by the Rotary Wing Show to provide our expertise on helicopter helmets for the podcast."
Set to first air during HELI, the Rotary Wing Show will be doing a pod cast on the "Case for Helmets in Helicopters."  Gentex's senior aircrew systems product specialist, Mark Jones, a 30-year U.S. Air Force flight equipment and training expert, was invited by the Rotary Wing Show to provide his expertise on the subject.
Gentex is the leading supplier of high-performance flight equipment for military, law enforcement, and rescue aircrew worldwide. Their comprehensive line of durable and innovative products for fixed and rotary wing aircrew includes: modular, integrated helmet systems; protective visors and spectacles; high-altitude oxygen breathing equipment; communication and hearing protection systems; chemical/biological defense respirators for fixed wing aircraft; aircrew flight equipment test sets; and a full suite of accessories. Gentex also offers aircrew flight equipment servicing, fitting, and operations/maintenance training.
Gentex Aircrew distributor booths locations: Capewell Aerial Systems (#4072), Gibson & Barnes (#2412), Pro Flight Gear (#5165), Transaero, Inc. (#1034). Technical experts and executives from Gentex will be on hand to meet with customers and media throughout the show. To listen to the Rotary Wing Show podcast on the "Case for Helmets in Helicopters" set to air March 2nd, 2015, click here. For more information on the Gentex Aircrew portfolio, visit www.gentexcorp.com/our-products.
ABOUT Gentex Corporation
Leveraging a product development and manufacturing history that spans more than 100 years, Gentex is a leading provider of innovative solutions that enhance personal protection and situational awareness for global defense and security personnel operating in high performance environments. The company's Gentex®, Ops-Core® and Helmet Integrated Systems (HISL) family of products and systems (Alpha®, Cromwell®, Pureflo®, ARGUS®) include helmet systems for both ground and air applications; aircrew life support systems; advanced optics; ground soldier protective equipment; high performance textiles; respiratory protection, and communications equipment. Headquartered in Carbondale, Pennsylvania, the company is privately held and supports customers worldwide through a global distributor network and other facilities in Rancho Cucamonga, California; Manchester, New Hampshire; Millwood, New York; Huntersville, North Carolina; Boston, Massachusetts; and Letchworth Garden City and Stranraer, U.K. Learn more at www.gentexcorp.com.
More recent news from Gentex Corporation


Gentex Corporation
Gentex Corporation Settles Lawsuit with Galvion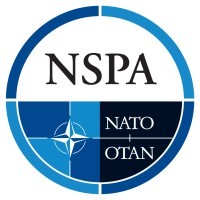 Ops-Core
Gentex Corporation Announces Contract to Supply Headborne Solutions to NATO Support and Procurement Agency (NSPA)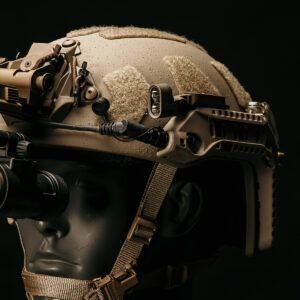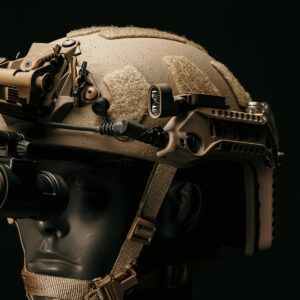 Ops-Core
Gentex Corporation Previews Advanced Concept for Ops-Core® RAILINK System