29 October 2015
Gentex features new HGU-56/P with Ops-Core rails and other advances in rotary wing helmet systems at SAFE Symposium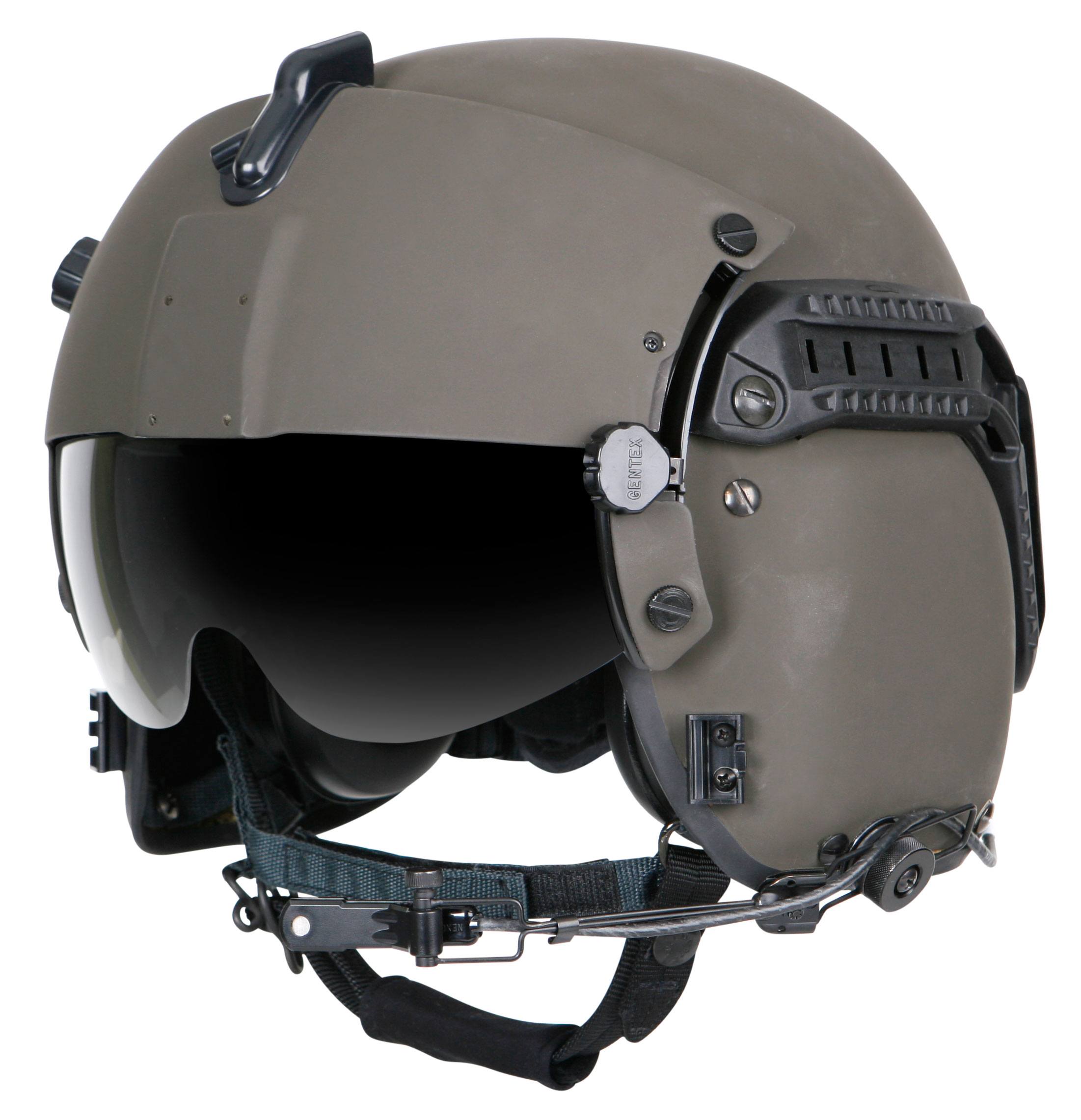 Carbondale, PA, October 29, 2015. Gentex Corporation, a global leader in personal protection and situational awareness solutions for defense forces will demonstrate their industry leading lines of Gentex, ALPHA, and Ops-Core helmet systems for air applications at the SAFE Symposium, November 2 – 4, Orlando, Florida. Featured among them will be their latest innovations, the Gentex HGU-56/P Rotary Wing Helmet System with Ops-Core Accessory Rail Connectors (ARC), and the ALPHA 900 Search and Rescue (SAR) Helmet System, part of the ALPHA 900 Cross-Platform Helmet System line.
Gentex has integrated the Ops-Core ARCs into the designs for the standard and improved HGU-56/P Helmet Systems. This pairing allows aircrew users to easily add mission-enhancing components such as cameras and illuminators, without compromising the helmet system's industry leading protection. Combining the open architecture of the Ops-Core ARCs with the Gentex HGU-56/P Helmet System creates a platform for access to a broadest of capability upgrades to support both current and future operations. The ALPHA 900 SAR Helmet System is water resistant and optimized for air-to-sea search and rescue operations, and is compatible with all major aircraft ICS systems and portable radios.
"The Gentex HGU-56/P with Ops-Core ARCs and the ALPHA 900 SAR Helmet System exemplify Gentex Corporation's continued effort to expand our product line, allowing us to offer a full range of innovative solutions to the customer" said Robert McCay, vice president, Aircrew Systems, Gentex Corporation. "Gentex is dedicated to providing the most comprehensive portfolio of aircrew headborne systems and services to meet the needs of global aircrew personnel."
Adding to the depth of Gentex Corporation's comprehensive product line featured at SAFE, is their newly acquired line of hearing and communications products, which will be on display in booth #302. The recent acquisition of Aegisound, an established provider of products that significantly improve hearing protection, safety and communications in high noise environments, expands Gentex's hearing and communications product offering to global defense and industrial personnel, as well as the F-35 program portfolio. In addition to hearing and communication products, Gentex will supply eye protection, the helmet system platform, and respiratory protection system to the elite aircrew entrusted to command the F-35 Lightning II.
Subject matter experts from the Gentex team have also been invited to give a presentation on the evolution of the aircrew industry's needs over the last six decades, and how these needs drive the development of aircrew helmet systems and capability upgrades. The presentation which is titled, Past, Present and Future of Aircrew Helmets, will be held on Tuesday, November 3rd from 1:00 PM to 2:30 PM in Bonaire 1-2-3. Visit the Gentex Corporation booth #307 to see the tactical optics line; dazzle laser defense eyewear, a line of laser protective flight-helmet mounted visors and spectacles that help pilots combat emerging laser threats, as well as our line of respiratory and CBRN protection products. Two Helmet System briefings focusing on the design capabilities of helmets, oxygen masks, visors, microphones and laser eye protection will also be held during the symposium.
About Gentex Corporation
Leveraging a history that spans over100 years, Gentex is a leading provider of innovative solutions that enhance personal protection and situational awareness for global defense forces, emergency responders and industrial personnel operating in high performance environments. The company's product portfolio includes helmet system platforms and capability upgrades sold under the Gentex, Ops-Core, ALPHA, Aegisound, and Pureflo brands; Dual Mirror aluminized fabrics; and Filtron light management technology. Privately held, Gentex is headquartered in Carbondale, Pennsylvania and supports its global customers through a worldwide distributor network and seven other facilities in the U.S. and the U.K.). Learn more at www.gentexcorp.com.
More recent news from Gentex Corporation


Gentex Corporation
Gentex Corporation Settles Lawsuit with Galvion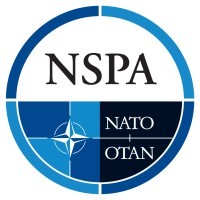 Ops-Core
Gentex Corporation Announces Contract to Supply Headborne Solutions to NATO Support and Procurement Agency (NSPA)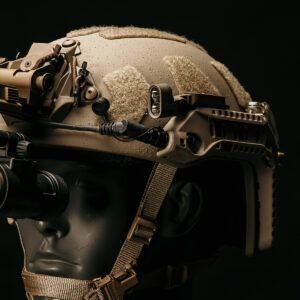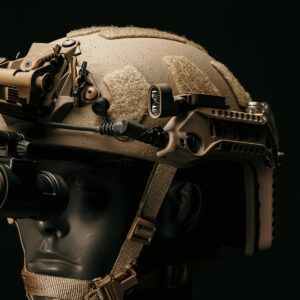 Ops-Core
Gentex Corporation Previews Advanced Concept for Ops-Core® RAILINK System