10 June 2015
Gentex highlights ALPHA 930 Aircrew Helmet Systems at Paris Air Show
Carbondale, PA, June 10, 2015. Gentex Corporation, a global leader in integrated helmet systems for defense forces, will demonstrate the latest in its ALPHA line of aircrew helmet systems, the ALPHA 930 series, at the Paris Air Show June 15th through 21st. The ALPHA 930 series incorporates advanced features designed for the French Direction Générale de l'Armement (DGA) for use in over 25 types of fixed and rotary wing aircraft. The 930 series provides cross platform compatibility with industry leading protection and capability upgrades to suit the unique needs of the Aviation Légère de l'Armée de Terre (ALAT), Armée de l'Air (AA) and Aéro Navale (AN), supporting personnel serving on the ground, at sea, or in the air.
The lightweight ALPHA 930 helmet systems are built to enhance situational awareness by offering a variety of Night Vision Goggle (NVG) integration options, a lip light, and a dual visor housing for day and night operations. Additional performance enhancing and protection capabilities such as communications and Active Noise Reduction (ANR) for high-noise environments further enable situational awareness. The combination of the impact rated, flame resistant shell, and the optional face guard and oxygen mask for high altitude operations, provides industry leading protection while supporting various operational needs.
"We're proud to be completing delivery and continuing support to the DGA on the ALPHA 930 cross platform series," said Richard Dellar, U.K. managing director, Gentex Corporation.  "In line with our mission of developing the most advanced technology to improve aircrew protection and performance, Gentex remains dedicated to supporting and servicing ALPHA and all of our aircrew product brands."
Gentex Corporation currently sells its aircrew solutions under the Gentex, ALPHA, and Ops-Core brands, which, along with the ALPHA 930 Series, will be demonstrated at the Paris Air Show. Company product experts will be on hand to meet with customers and media throughout the show. For more information on the full line of Gentex Corporation's aircrew product and systems, visit corporate booth #H187, inside Hall 2B in the U.K. Pavilion, and online at www.gentexcorp.com/aircrew.
Gentex Corporation is the leading supplier of high-performance flight equipment and services for military, law enforcement, and rescue aircrew worldwide. The company's comprehensive line of durable and innovative helmet systems for fixed wing, rotary wing, cross platform, parachutist, and transport applications allows for the easy integration of advanced capability upgrades without sacrificing protection. Key capability upgrades include: eye and face protection; visual acuity enhancement; communications; hearing protection; and respiratory and CBRN protection. Gentex also offers aircrew flight equipment test sets and aircrew flight equipment servicing, fitting, and operations/maintenance training. Sold under the Gentex, ALPHA, and Ops-Core brands, all solutions are backed by the corporation's industry leading service and support.
ABOUT Gentex Corporation Leveraging a product development and manufacturing history that spans more than 100 years, Gentex Corporation is a leading provider of innovative solutions that enhance personal protection and situational awareness for global defense forces, emergency responders, and industrial personnel operating in high performance environments. Marketed under the Gentex®, Ops-Core® and ALPHA® family of brands, the company's portfolio of products includes helmet systems and capability upgrades; respiratory and CBRN products; eye and face protection products; hearing protection and communications equipment; aluminized fabrics; and light management technology. The privately held company is headquartered in Carbondale, Pennsylvania and supports its global customers through a worldwide distributor network and other facilities in the U.S. (Rancho Cucamonga, California; Manchester, New Hampshire; Huntersville, North Carolina; Boston, Massachusetts), and the U.K. (Letchworth Garden City and Stranraer). Learn more at www.gentexcorp.com.
Media Contact
Alexandra Brax
Gentex Corporation
(617) 670.3547  x2440
abrax@gentexcorp.com

More recent news from Gentex Corporation


Gentex Corporation
Gentex Corporation Settles Lawsuit with Galvion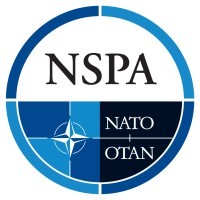 Ops-Core
Gentex Corporation Announces Contract to Supply Headborne Solutions to NATO Support and Procurement Agency (NSPA)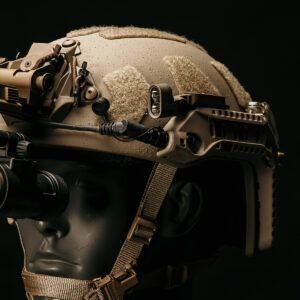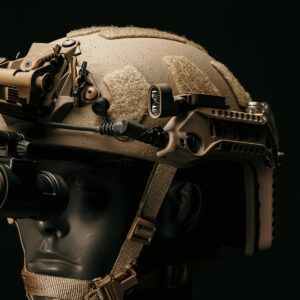 Ops-Core
Gentex Corporation Previews Advanced Concept for Ops-Core® RAILINK System