18 August 2015
Gentex hosts Lockheed Martin and interactive F-35 cockpit demonstrator
Rancho Cucamonga, Calif., August 18, 2015. Lockheed Martin [NYSE: LMT] today showcased its F-35 Lightning II mobile cockpit demonstrator to state and local elected officials and employees in Southern California at Gentex Corporation, which supplies the F-35 helmet shell, Helmet Cable Interface (HCI) cable, oxygen mask, Active Noise Reduction (ANR), Laser Eye protection (LEP) spectacles, Chem/Bio (CB) respirator, F-35 test set and custom fitting services for the F-35.
U.S. Representative Pete Aguilar (D-CA-31), the district's representative, served as the keynote speaker and U.S. Representative Norma Torres (D-CA-35) spoke at the event as well. "Manufacturing is an essential part of the economy in Southern California. I am happy to be here today to showcase the work that Inland Empire residents are doing here at Gentex on programs like the F-35, which is critical for our nation's defense," said Rep. Aguilar, delivering the keynote address. Rep. Torres stated, "As the mother of an Air Force veteran, I know first-hand the importance of giving our military men and women the best capabilities, and it gives me great pride to know that some of the equipment used by our service members in the air and on the battlefield is built right here in the Inland Empire."
"There are more than 26,000 direct and indirect jobs tied to the F-35 program in California, and we are pleased to demonstrate to those at Gentex how their hard work contributes to the capabilities of the F-35 Lightning II, the most advanced fighter jet in the world," said Robert Rubino, director, F-35 Navy Program, Lockheed Martin. "We are excited to offer an opportunity to showcase this fighter's superior performance capabilities to them, Congressman Aguilar, and state and local community leaders."
"Gentex is proud to contribute to the F-35 Program and to host Lockheed Martin as they showcase the F-35 cockpit demonstrator," said Robert McCay, vice president aircrew systems, Gentex Corporation. "Our participation in the F-35 Program continues our more than 45 year partnership with the U.S. government, helping them bring the most advanced solutions to American and allied forces to ensure peace and freedom around the world."
During today's event, attendees received an update on the status of the program as well as the opportunity to "fly" the F-35 cockpit demonstrator to experience stealth capability, fighter agility and integrated information through the eyes of a pilot. The cockpit is visually and audibly interactive and provides a realistic look at the F-35's performance, air-to-air and air-to-ground capabilities, sophisticated sensor fusion and advanced computational capabilities.
The F-35 program has more than 1,300 suppliers in 44 states and Puerto Rico, building and sustaining a highly skilled workforce critical to national security and economic prosperity. Additionally, thousands more are employed in the F-35 program's partner countries, which include the United Kingdom, Italy, the Netherlands, Turkey, Canada, Australia, Denmark, and Norway.
About Congressman Aguilar:
Pete Aguilar represents the 31st Congressional District of California. He was sworn in January 6, 2015 and serves on the Armed Services and Agriculture Committees. Raising his family in the community his family has called home for four generations, Representative Aguilar understands the challenges that Inland Empire's families face today. He started his first job at the age of twelve, working with his grandfather at the San Bernardino County Courthouse cafeteria. He then put himself through college with the assistance of student loans and federal grants, and later established a life in public service to give back to his community. Representative Aguilar previously served as the Mayor of Redlands, where he earned a reputation for his bipartisanship and steadfast commitment to making his community a better place to live, work, and raise a family. He resides in Redlands with his wife Alisha and their two sons.
About Congresswoman Torres:Congresswoman Norma J. Torres represents California's 35th congressional district which includes Bloomington, Chino, Fontana, Montclair, Ontario, Pomona, and Rialto. She previously served as a State Senator, Assembly Member, and as a Mayor and Council Member in the City of Pomona. Throughout her career in elected office, Norma Torres has worked to make government more responsive to the needs of Inland Empire residents. Since coming to Congress, Torres has worked to make sure Washington is responsive to the needs of Inland Empire residents. At the beginning of her term she launched a Job Creation Listening Tour where she met with over 200 business owners, employees, education professionals, and local economic leaders to hear straight from the community how best to foster economic growth and create jobs in the Inland Empire. Upon completion of the tour, she released a report detailing her recommendations titled "A Roadmap to Economic Resilience in the Inland Empire" and has since introduced two pieces of legislation, the Regional Infrastructure Accelerator Act and the JOBS Act, based on those recommendations. Torres immigrated to the United States from Guatemala at age five and is a longtime resident of the Inland Empire. She resides in Pomona with her husband Louis, and their sons Robert and Matthew. A proud supporter of the US military, her third son, Christopher, is a veteran of the United States Air Force. Torres received her bachelor's degree in Labor Studies from the National Labor College in Silver Springs, Maryland.
About Gentex Corporation:
Headquartered in Carbondale, Pennsylvania, Gentex Corporation is a leading global supplier of personal protection and situational awareness solutions for global defense forces, emergency responders, and industrial personnel operation in high performance environments. The company's Rancho Cucamonga facility and workforce of some 130 employees focus on helmet and respiratory systems for aircrew personnel.
About Lockheed Martin:
Headquartered in Bethesda, Maryland, Lockheed Martin is a global security and aerospace company that employs approximately 112,000 people worldwide and is principally engaged in the research, design, development, manufacture, integration and sustainment of advanced technology systems, products and services. The Corporation's net sales for 2014 were $45.6 billion.
Media Contacts:
Lockheed Martin, Alison Orne, (682) 239-7102, alison.orne@lmco.com
Congressman Pete Aguilar, Sarah Weinstein, sarah.weinstein@mail.house.gov
Congresswoman Norma Torres, Anna Gonzalez, anna.gonzalez@mail.house.gov
Gentex Corporation, Alexandra Brax, abrax@gentexcorp.com
For additional information, visit our websites: aguilar.house.gov; torres.house.gov; www.f35.com; www.lockheedmartin.com; www.gentexcorp.com

More recent news from Gentex Corporation


Gentex Corporation
Gentex Corporation Settles Lawsuit with Galvion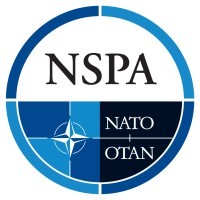 Ops-Core
Gentex Corporation Announces Contract to Supply Headborne Solutions to NATO Support and Procurement Agency (NSPA)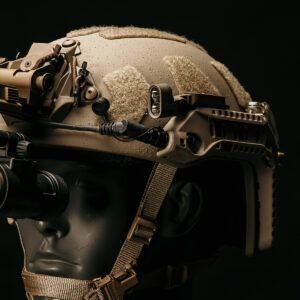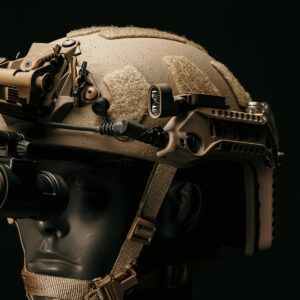 Ops-Core
Gentex Corporation Previews Advanced Concept for Ops-Core® RAILINK System