06 December 2006
Gentex Respiratory Products awarded $1.5 million contract by U.S. Air Force for the Gentex Quick Don Mask (QDM) System
RANCHO CUCAMONGA, CA (December 6, 2006) – Gentex Respiratory Products was today awarded a $1.5M contract by the U.S. Air Force for Aircrew Quick Don Mask (QDM) Protective Breathing Equipment. This is slated to be a 14-month program, which will culminate in the delivery, support and testing of Operational User Evaluation (OUE) Units.
The Southern California facility, a business unit of Gentex Corporation headquartered in Carbondale, PA, is a recognized world leader in the design, development and manufacture of military aircrew high-altitude, high-G force oxygen masks, connectors and test sets – essential aircrew life support equipment to support, endure and sustain extreme, high-performance training and mission environments.
This is the first contract award by the Department of Defense (DoD) for Gentex's newly introduced Quick Don Mask system. The new QDM system will be a sustainable emergency single-handed operational, full-faced oxygen mask.
The mask leverages many proven competencies from all Gentex Business Groups, providing integrated respiratory, optical and communication devices in an emergency full-face mask, as well as including new and innovative features to match 21st century missions and crew stations. The system will be used to administer oxygen directly to aircrew to prevent loss of consciousness in the event of sudden loss of cabin pressure, and protect against the adverse affects of toxic and irritating fumes in the event of an aircraft fire.
"The QDM Program is a terrific opportunity for Gentex to further serve and to continue to demonstrate our ability to develop and deliver performance enhancing products to all of our valued customers at U.S. Air Force's Air Mobility Command," stated Robert McCay, Vice President/General Manager of Gentex Respiratory Products. "We look forward to working together with the personnel of the 77th Aeronautical Systems Group and AMC in delivering an improved capability to our nations' warfighters."
Barry Shope, Gentex Respiratory Products Director of Business and Concept Development explained, "With this favorable DoD contract award, Gentex is focused and committed to delivering the Quick-Donning Oxygen Mask Operational Evaluation Units to the U.S. Air Force to increase emergency protection and utility to all transport aircrews."
McCay added, "This clearly will provide enhanced capability for the men and women of the U.S. Air Force who put themselves in harms way day in and day out."
The U.S. Air Force requires such equipment to protect aircrew members from the physiological effects of reduced barometric pressure when cabin altitude exceeds 10,000 feet. If rapid decompression occurs at higher flight levels, aircrew members have only seconds to act in order to maintain useful consciousness. Additionally, aircrew members must be protected from the adverse affects of toxic and irritating fumes in the cockpit during an emergency. Current Air Mobility Command (AMC) procedures for smoke in the cockpit and cabin require pilots and crew to don both an oxygen mask and a separate anti-smoke goggle to provide respiratory and ocular protection. However, the existing anti-smoke mask and goggle were not originally designed to integrate together and be donned as a single unit. In an emergency, the anti-smoke goggles would be donned after donning the oxygen mask resulting in a situation where the pilot would not have ocular protection until the separate anti-smoke goggles were in place. This system will be deployed on the following aircraft without aircraft modifications: C-5, C-9, C-17, C-130 series, C-135 series, E-3, E-8, and KC-10.
For more information about the PIU, please contact salesdept@gentexcorp.com.
MEDIA CONTACTS:
Respiratory Products: Brenda K. von Kleist
(909)481-7667 x116 / bvonkleist@gentexcorp.com
Corporate: Ken Lee
(570) 282-8209 / klee@gentexcorp.com
More recent news from Gentex Corporation


Gentex Corporation
Gentex Corporation Settles Lawsuit with Galvion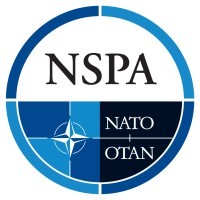 Ops-Core
Gentex Corporation Announces Contract to Supply Headborne Solutions to NATO Support and Procurement Agency (NSPA)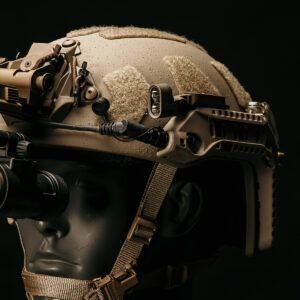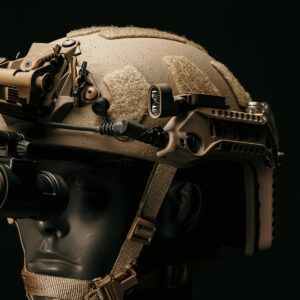 Ops-Core
Gentex Corporation Previews Advanced Concept for Ops-Core® RAILINK System