13 April 2006
Gentex Respiratory Products Business Unit awarded $9.5 million Joint Service Aircrew Mask (JSAM) Contract by U.S. Air Force
RANCHO CUCAMONGA, CA (April 13, 2006) – Gentex Respiratory Products was today awarded a $9.5M contract by the U.S. Air Force for a System Development & Demonstration (SDD) effort for the Joint Service Aircrew Mask (JSAM) System with production options at over $170M through 2012.
The southern California-facility, a business unit of Gentex Corporation headquartered in Carbondale, PA, is a recognized world leader in the design, development and manufacture of military aircrew high-altitude, high-G force oxygen masks, connectors and test sets – essential aircrew life support equipment to support, endure and sustain extreme, high-performance training and mission environments. The business unit currently employs 125 skilled employees, and the awarded contract for the ISO 9001-certified facility is anticipated to generate 35 additional jobs in the Inland Empire region in the coming years.
The Joint Service Aircrew Mask (JSAM) is a system for individual aircrew consisting of "above the shoulder" head/eye respiratory sustainment and protection against chemical and biological (CB) warfare agents. When integrated with aircraft-mounted and crew-mounted breathing equipment, the system will provide combined hypoxia, CB, and anti-G protection. JSAM will be donned by aircrew from all U.S. military services that fly more than 60 aircraft types, both fixed and rotary wing, and integrate with optical systems employed with this diverse range of users.
The significant contract award resulted from many months of dedicated Gentex Respiratory Products contract proposal coordination and the support from a consortium of key strategic, multifunctional industry leaders with recent and relevant experience in delivering similar JSAM technologies and products to the U.S. Department of Defense (DoD) and the U.S.'s multi-national allies. As lead system integrator, Gentex Respiratory Products teamed with other Gentex business units – Helmet Systems (Carbondale, PA) and Electro-Acoustics (Derry, NH) as well as ILC Dover, 3M, CUBRC and General Dynamics. Similar partnering over the last 20 years on various DoD life support equipment programs also resulted in additional successful contract awards.
"Furthering the technologies and performance capabilities of military life support equipment are the fundamental focuses of Gentex and our program team," stated Simon Dickinson, Gentex JSAM Program Manager. "We welcome this new product development opportunity to provide the next generation of equipment to enhance aircrew performance, mission endurance and protection."
"Aircrew life support equipment is our business," explained Robert McCay, Gentex Respiratory Products General Manager/Vice President. "Gentex and our program team deliver credible strengths required to successfully deliver and support an effective, operational system required to protect aircrew facing performance-demanding and life-threatening mission environments. Further, our understandings and abilities stem from over 50 years of industry leadership in aircrew safety and protection. We look forward to working together with the JSAM Program Office and Government personnel in support of this exciting program."
"We are one team with one objective — JSAM success," added Barry Shope, Gentex Respiratory Products Director of Business and Concept Development. "We are focused on fulfilling our mission set forth by the DoD contract award."
Respiratory Products: Brenda K. von Kleist, (909)481-7667 x116 / bvonkleist@gentexcorp.com
Corporate: Ken Lee, (570) 282-8209 / klee@gentexcorp.com
More recent news from Gentex Corporation


Gentex Corporation
Gentex Corporation Settles Lawsuit with Galvion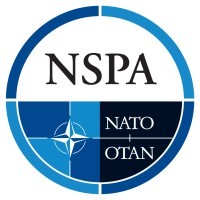 Ops-Core
Gentex Corporation Announces Contract to Supply Headborne Solutions to NATO Support and Procurement Agency (NSPA)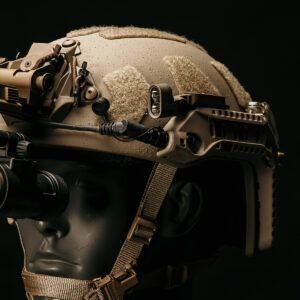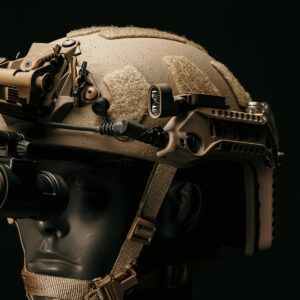 Ops-Core
Gentex Corporation Previews Advanced Concept for Ops-Core® RAILINK System