05 November 2012
Gentex to sell the Helmet Mounted Display and Motion Tracking Businesses to Thales
November 5, 2012 | CARBONDALE, PA 
Gentex Corporation announced today that it has signed a definitive agreement to divest its "Visionix" Helmet Mounted Display (HMD) and InterSense motion tracking businesses to Thales Group. Visionix, based in Aurora, Illinois, designs, develops, and delivers proprietary HMD systems as both a prime and subcontractor for aerospace and defense customers worldwide. InterSense, based in Billerica, Massachusetts, is an innovator in inertial tracking and sensor fusion technology used in performance tracking, navigation, visualization and stabilization applications.
Gentex's entry into Helmet Mounted Displays was with the view that there was need to integrate more efficient and contemporary technologies that would provide significant advantage to the Warfighter at a lower cost and with more capability. The first commercially successful demonstration of Gentex HMD technology was the introduction of the Scorpion HMD, an internally funded development undertaken by the firm 5 years ago. Scorpion is now in Full Rate Production and in use on Air National Guard, A-10 and F-16 aircraft as well as USAF C-130 Gunship. Because of its unique capability, it is being evaluated for use on a number of fixed wing and rotorcraft platforms.
The Company's decision to divest the Visionix business came from recognition that the full potential of these capabilities would need the involvement and investment from a strong global partner in the aerospace and defense industry. As one of the premier global defense contractors, Thales is well positioned to exploit Visionix capabilities.
"The acquisition of Visionix by Thales S.A. is a win-win outcome," said L. Peter Frieder, Chairman and CEO of Gentex. "This talented group of people will have a tremendous opportunity to grow the technologies they've created and benefit from the expertise and reach of Thales and their aerospace partners. We anticipate, as a result of this transaction, Gentex headborne/helmet platforms for both air and ground applications will grow in use through greater market access and an ongoing relationship with Thales."
As part of the acquisition, Thales will assume responsibility for Gentex facilities and employees in Aurora, Illinois and Billerica, Massachusetts. Gentex products and facilities in Carbondale, PA, Rancho Cucamonga, CA, Manchester, NH, Boston, MA and Millwood, NY are unaffected by this change.
Houlihan Lokey advised Gentex Corporation in the transaction.
For more information please contact: Heather Acker, EVP & CFO 570/282-8224 Email: hmacker@gentexcorp.com or Lee Ann Spaulding, 570/282-8222. Email:lspaulding@gentexcorp.com
GENTEX Corporation
Corporate Headquarters
P.O. Box 315, Carbondale, PA 18407
(570)282-3550 FAX (570)282-8555
Internet: www.gentexcorp.com
About Gentex
Gentex Corporation, a privately-held, family-owned company with a product development and manufacturing history that spans more than 100 years, is a global provider and partner of choice for personal protection and situation awareness products, systems and platforms. Today, the company encompasses aircrew life support systems, advanced optics, ground soldier protective equipment, highperformance textiles and communications equipment; and has five U.S. locations—Carbondale, PA; Rancho Cucamonga, CA; Manchester, NH; Millwood, NY; and Boston, MA. For more company information, visit www.gentexcorp.com
About Thales
Thales is a global technology leader in the Defense & Security and the Aerospace & Transport markets. In 2011, the company generated revenues of $18.3 billion (equivalent of €13.1 billion) with 67,000 employees in 56 countries. With its 22,500 engineers and researchers, Thales has a unique capability to design, develop and deploy equipment, systems and services that meet the most complex security requirements. Thales has an exceptional international footprint, with operations around the world working with customers as local partners.  www.thalesgroup.com
More recent news from Gentex Corporation


Gentex Corporation
Gentex Corporation Settles Lawsuit with Galvion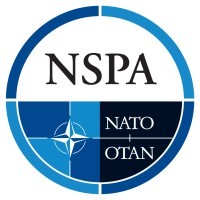 Ops-Core
Gentex Corporation Announces Contract to Supply Headborne Solutions to NATO Support and Procurement Agency (NSPA)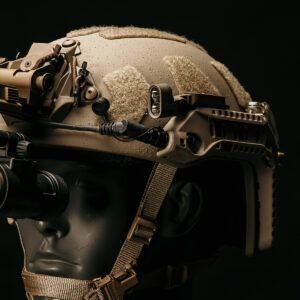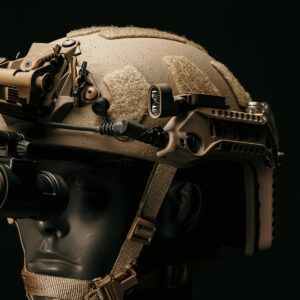 Ops-Core
Gentex Corporation Previews Advanced Concept for Ops-Core® RAILINK System