24 April 2006
HaloSource and Gentex to jointly develop military and homeland security chemical biological defense applications
Redmond, Washington (April 20, 2006) – HaloSource, Inc. of Redmond, Washington, and Gentex® Corporation of Carbondale, Pennsylvania, agreed recently to joint collaboration and technology development work focused on protective chemical/biological apparel, strippable barriers, reactive coatings and air and water purification applications for the U.S. Department of Defense (DoD) and U.S. Department of Homeland Security (DHS).
The multi-year, multi-project effort capitalizes upon the benefits of HaloSource's HaloShield® technology being incorporated into Gentex's Lifetex® materials – Chemical Biological Defense(CBD) textile systems, personal protective military overgarments, and first responder and law enforcement Rampart® apparel – all designed and manufactured to offer self-detoxifying protection to DoD and DHS personnel facing potential or known life-threatening, life-saving missions.
"We believe that several of our HaloShield technologies will prove highly effective in protecting U.S. military service personnel from chemical and biological threats, and add value to Gentex CBD applications," said John M. Kaestle, Chief Executive Officer of HaloSource, Inc.
John Pullo, Vice President/General Manager of the Performance Materials business unit of Gentex further explained, "Gentex remains committed to developing and manufacturing advanced materials for future soldier- and responder-centric CBD personal and collective apparel and equipment. Capitalizing upon new and evolving technologies, such as HaloShield, further enhances Gentex's capabilities of bringing future self-detoxifying materials to the marketplace."
HaloShield is a patented technology using common halogens — chlorine or bromine — to neutralize chemical and biological agents. "The HaloShield technology will be developed to meet the military and homeland security requirements for delivering chemical and biological defense capabilities to the warfighter at the time of need, at the right place and at the right cost," noted Dr. Jeff Williams, HaloSource founder.
Professor S. Davis Worley and Auburn University, Auburn, Alabama, originally developed the HaloShield chemistry. Several years and significant investments were required to scale the technology from the laboratory and position it for commercial applications.
HaloShield Business Director, Sean Manne, noted, "We are excited to further develop our commercially proven technology with Gentex to enable the design and manufacture of innovative DoD and DHS products."
About Gentex Performance Materials
Gentex Performance Materials, one of four business units comprising Gentex Corporation, which is headquartered in Carbondale, Pennsylvania, is a leading world-wide manufacturer of technical textiles. For more than five decades, Gentex has specialized in the weaving, finishing, coating and laminating of high temperature and high modulus textile fabrics. A privately-held company with domestic and international military and civil defense customers, employs a highly-skilled work force with four generations of manufacturing experience in processing yarns and fabrics. Lifetex fabrics by Gentex are the global choice for current and emergingpersonal protectiveproductsand mission needs. Research, development and manufacture of superior technical textiles for chemical and biological protection began over 25 years ago and further accelerated as evolving U.S. military personnel needs were identified during the first Persian Gulf War. Several U.S. military research and design contracts perpetuated the enhancement of the fabric's protection level and applications over the years. Of late, known and anticipated health- and life-threats are driving militaries and government, law enforcement and other disaster/emergency response agencies throughout the world to increase protection for the personnel whose missions are so critical to our safety at home, work, travel and play. Their escalated efforts are evident in the numerous contract awards for LifetexPersonal Protective Equipment– in 2003 by the U.S. Air Force for the CWU-66/P chemical protective flight aircrew coverall. These unrelenting demands for high-quality, field-tested personnel protective equipment are at the core of what drives Gentex to offer Lifetex products, including military chemical/biological defense garments, Rampart apparel and the Casualty Care System (CCS®)/Patient Isolation Unit. More information is available at www.gentexcorp.com.
About HaloSource
HaloSource health science technologies focus on anti-microbial enhancing solutions that reliably and effectively kill germs. For partners that want competitive differentiation through unique proprietary technologies, HaloSource provides reliable, tested and proven solutions in the product categories of safe water, infection control and wound healing. More information is available at www.halosource.com.
Useful Terms
N-halamine technology: HaloSource's patented N-halamine technology harnesses chlorine or bromine to prolong and localize its germ-killing properties.
HaloShield: A proprietary, rechargeable anti-microbial treatment technology, which uses N-halamine chemistry to kill germs and neutralize chemical warfare agents.
Gentex: Ken Lee, (570) 282-8209 / klee@gentexcorp.com
HaloSource: Abbi Kaplan, 206.361.1890 / akaplan@abbikaplan.com
More recent news from Gentex Corporation


Gentex Corporation
Gentex Corporation Settles Lawsuit with Galvion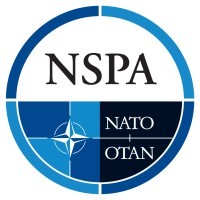 Ops-Core
Gentex Corporation Announces Contract to Supply Headborne Solutions to NATO Support and Procurement Agency (NSPA)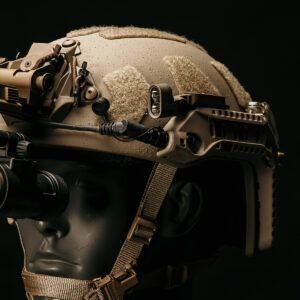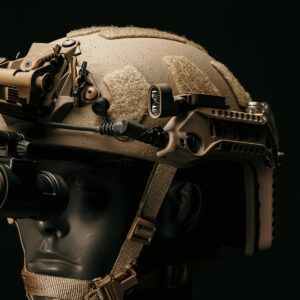 Ops-Core
Gentex Corporation Previews Advanced Concept for Ops-Core® RAILINK System