Noise Suppression & Communications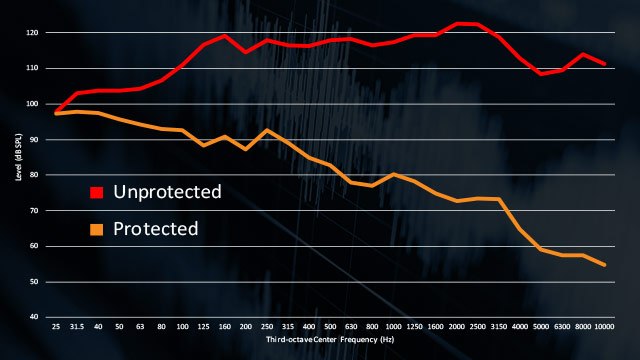 Noise Suppression & Communications
Gentex Corporation works with customers, academia, and industry partners to continually deliver cutting edge hearing protection, communications, and safety products for the most extreme military, emergency response, and industrial noise environments. Its patented products and technologies are designed to offer significant differentiation in protection and comfort for extreme occupational noise environments, above 105 dB(A).
Customized, Quality Solutions
Our products are the result of years of careful research and development to meet strict performance requirements and high quality standards governed by our ISO 9001:2015 certificate. We routinely adapt our product solutions to match the specific needs of our customers and work to identify the most effective communication and hearing protection alternatives for their extreme noise environments.
Patented Technology
Focusing on continuous noise environments above 105 dB(a), our innovative approach to integrated hearing protection and communications has resulted in several digital technologies. Our digital active noise reduction (DANR) offers in-ear protection that is meaningful for broadband attenuation and speech intelligibility that's not just concentrated on low-frequency energy. Our digital noise canceling microphone technology not only delivers clear speech but also reduces the noise transmitted to all users on the communication system in a way that protects listener's ears and allows them to turn the volume down without sacrificing intelligibility and understanding. These and other innovations have created a product line that offers extreme performance for extreme noise fields.
Gentex Corporation owns many patents for its technologies, and our products have been recognized in the marketplace for their durability, reliability, and overall quality.
Certifications and Awards
Click below to read additional information regarding recent certifications and awards that our hearing protection and communication systems have attained: