12 November 2013
Ops-Core awarded contract to supply UAE with the Ops-Core FAST Ballistic High Cut (XP) Helmet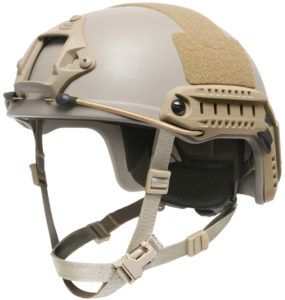 Boston, Massachusetts, November 12, 2013. Ops-Core, a wholly owned subsidiary of Gentex Corporation and the recognized world-leader in modular integrated helmet systems for elite defense and security forces, was awarded a contract to supply the United Arab Emirates (UAE) Presidential Guard with its Ops-Core FAST Ballistic High Cut (XP) Helmets. Field proven ballistic protection and modular design played a leading role in selection of the helmet by the UAE military unit. "The UAE Presidential Guard relies on gear that provides protection and performance in hostile and challenging environments," said Chandra Sankar, vice president of Ground Systems for Gentex Corporation. "The contract affirms our customers' confidence in the quality and capability of our products and our continued growth in international markets."
The Ops-Core FAST Ballistic High Cut (XP) Helmet is a lightweight modular helmet system designed for protection, comfort, and stability. XP Helmets also provide a solid platform to easily add compatible accessories such as Night Vision Goggles, and Mandibles and Visors, to suit mission needs such as mission documentation, breaching/ATV exercises, and night and airborne operations.
The FAST Ballistic High Cut (XP) is part of the Ops-Core helmet system portfolio designed to provide the modern warfighter with the best equipment for every mission. Product focus ranges from fielding the lightest integrated helmets in the world to providing holistic head borne systems with the most protective coverage and situational awareness capability. Customers can choose between types of threat protection, weight and price. Different shell versions use the same liners, retention and integration components to maintain compatibility. Operators can match the best equipment with their needs and outfit more personnel with the right equipment in various positions, while keeping within budgetary and logistic constraints. To learn more about the Ops-Core FAST Ballistic High Cut (XP) Helmet, click here.
ABOUT Ops-Core Inc.
With its unique system design and rail technology for mounting helmet accessories, Ops-Core is today's leading global supplier of modular integrated helmet systems for elite defense and security forces. The company's Ops-Core® helmet systems for ground applications include an array of helmets and accessories all designed to seamlessly work together and provide advanced capability and protection for the modern soldier. Ops-Core is a wholly owned subsidiary of Gentex Corporation. Learn more at www.ops-core.com.
ABOUT Gentex Corporation
Leveraging a product development and manufacturing history that spans more than 100 years, Gentex is a leading provider of innovative solutions that enhance personal protection and situational awareness for global defense and security personnel operating in high performance environments. The company's Gentex® and Ops-Core® family of products and systems include helmet systems for both ground and air applications; aircrew life support systems; advanced optics; ground soldier protective equipment; high performance textiles; and communications equipment. Headquartered in Carbondale, Pennsylvania, the company is privately held and supports worldwide customers through a global distributor network and other U.S. facilities in Rancho Cucamonga, California; Manchester, New Hampshire; Millwood, New York; and Boston, Massachusetts. Learn more at www.gentexcorp.com.
Media Contact
Bernice Borrelli
(617) 423.4613 x2432
bborrelli@gentexcorp.com
(GENTEX is a registered trademark of Gentex Corporation. Ops-Core and FAST are registered trademarks of Ops-Core Inc., a wholly owned subsidiary of Gentex Corporation. 2013)
More recent news from Gentex Corporation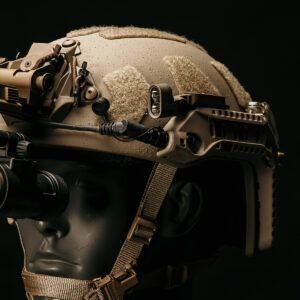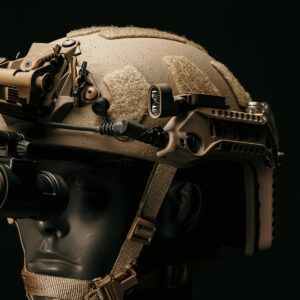 Ops-Core
Gentex Corporation Previews Advanced Concept for Ops-Core® RAILINK System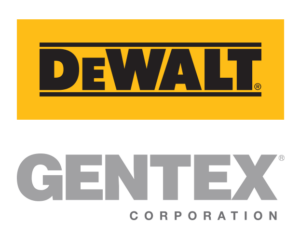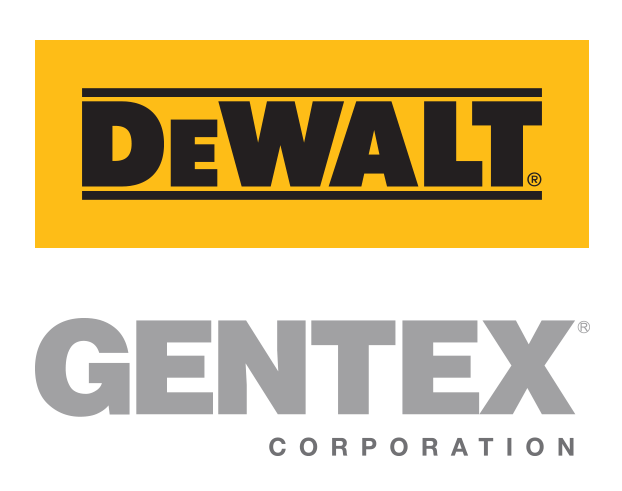 PureFlo
Gentex Corporation partners with Stanley Black & Decker to license the Dewalt brand in the United Kingdom and Europe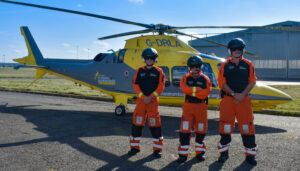 Gentex Corporation
Gentex partners with UK air ambulance organization to save lives