14 June 2013
Ops-Core RAC Headset Awarded "Best Communications Product" for the soldier
Carbondale, Pennsylvania, June 14, 2013. Ops-Core Inc., a wholly owned subsidiary of Gentex Corporation, and the recognized worldwide leader in modular integrated helmet systems for elite defense and security forces, was awarded Best Communication Product for the Soldier for its Rail Attached Communications (RAC) headset by Soldier Technology at their annual conference held this year in June, in London, England.
Ops-Core was one of three finalists in this category, which recognizes new products that, among other criteria, increase the soldier's capability and can easily integrate into a soldier system. "There were many outstanding companies and cutting-edge solutions at this event. The RAC headset is truly a game-changer and we appreciate the industry panel recognizing the importance of this innovative tool and awarding us with this honor," said L.P. Frieder III, president of Gentex Corporation.
Designed as an integral component of the Ops-Core helmet system, the RAC headset integrates seamlessly with other helmet system components and provides unique soldier capability improvement features that include: true 3D situational awareness audio for natural hearing restoration and contoured ear cushions for superior comfort and hearing protection; streamlined design for 360° freedom of movement and unobstructed head range of motion; and streamlined stowage and multi-communication use modes for added mission flexibility.
"The RAC headset represents Ops-Core's commitment to continually advance the capabilities of its modular integrated helmet system for elite forces around the world," said David Rogers, vice president of concept development, Gentex Corporation. "Utilizing advanced technology and manufacturing resources of Gentex, Ops-Core is now able to deliver innovative system components like the RAC headset quicker and more effectively than ever before."
The RAC headset works with Ops-Core Maritime, FAST® High Cut, and Sentry helmet models.The headset will be on display at the DSEI exhibition this September in London and is expected to be available for full production later this year.
The award is part of the Soldier Technology Conference and aimed at recognizing leaders in Soldier Modernisation and outstanding achievement across the industry. The judging panel consists of industry and military personnel representing Soldier Modernization programs. Over 220 plus attendees from the global government and defense industry were expected at this year's international conference, which took place June 11th through 14th in London, England. More on the awards and the conference may be found at www.wbresearch.com/soldiertechnologyeurope.
About Ops-Core Inc.
Ops-Core is a wholly owned subsidiary of Gentex Corporation. With its unique system design and rail technology for mounting helmet accessories, Ops-Core is today's leading global supplier of modular integrated helmet systems for elite defense and security forces. The company's Ops-Core helmet systems for ground applications include an array of helmets and accessories all designed to seamlessly work together and provide advanced capability and protection for the modern soldier. Learn more at www.ops-core.com.
About Gentex Corporation
Leveraging a product development and manufacturing history that spans more than 100 years, Gentex is a leading provider of innovative personal protection and situational awareness solutions for global defense and security markets. The company's Gentex® and Ops-Core® family of products, systems, and platforms include helmet systems for both ground and air applications; aircrew life support systems; advanced optics; ground soldier protective equipment; high performance textiles; and communications equipment. Headquartered in Carbondale, Pennsylvania, the company is privately held and supports worldwide customers through a global distributor network and other U.S. facilities in Rancho Cucamonga, California; Manchester, New Hampshire; Millwood, New York; and Boston, Massachusetts. Learn more at www.gentexcorp.com.
More recent news from Gentex Corporation


Gentex Corporation
Gentex Corporation Settles Lawsuit with Galvion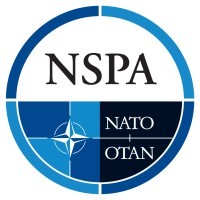 Ops-Core
Gentex Corporation Announces Contract to Supply Headborne Solutions to NATO Support and Procurement Agency (NSPA)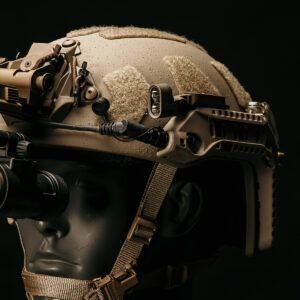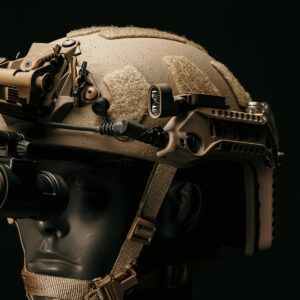 Ops-Core
Gentex Corporation Previews Advanced Concept for Ops-Core® RAILINK System