14 October 2015
PureFlo Respirators: Life-Saving Equipment For The Workplace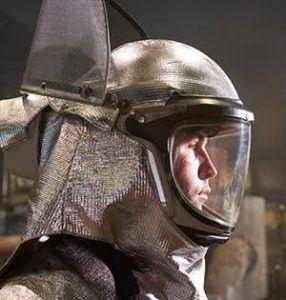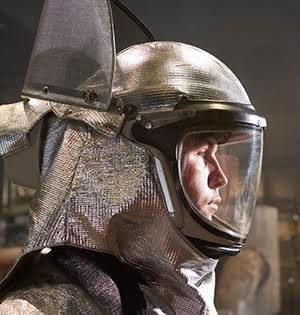 PureFlo respiratory equipment has yet again demonstrated its incredible performance in the face of a life threatening workplace accident at a large polymer production facility in North America.
A worker at the plant, who was wearing a PureFlo ESM respiratory unit, was able to go home safely following a significant polymer splach incident earlier this year. Molten polymer hit the PureFlo ESM's face shield and wearer's upper body at a temperature of 275°C (527°F), but thanks to the performance of the equipment he was wearing, he was able to walk away from the incident free of any injury.
Had the individual been wearing alternative PPE, rather than the type of quality and comfort provided by the PureFlo ESM respirator with other appropriate PPE, there is little doubt that the employee would have sustained third degree burns to his face and upper body, and almost certainly lost his vision. Experts have suggested that burns of this nature would very likely have led to the incident becoming a fatality.
Barry Phillips, Senior Director Industrial Safety Products GENTEX Corporation commented "it's very rewarding to see our PureFlo equipment go above and beyond the call of duty yet again. We know from sources the world over that workplace incidents of this nature can be very difficult to predict and happen on a more frequent basis than most would care to admit."
He added "this incident further demonstrates the need for industrial workers to be provided with PPE of the highest quality – including the advanced level of head, face and eye protection offered by the PureFlo range."
The PureFlo range of PAPR and air fed respirators are in use daily throughout the world in an array of industrial applications. For more information about the superb levels of protection offered by PureFlo contact Helmet Integrated Systems Ltd on +44 (0) 1776 704421 or email sales@helmets.co.uk.
About Helmet Integrated Systems Ltd
Founded in 1924, Helmet Integrated Systems Ltd (HISL), a subsidiary of Gentex Corporation, has been at the forefront of the protective helmet industry for over 90 years. HISL helmet systems, combined with face shields, visors, respiratory and communications equipment are in use throughout the world offering protection to personnel in a wide range of occupations.
About Gentex Corporation
Leveraging a product development and manufacturing history that spans more than 100 years, Gentex is a leading provider of innovative solutions that enhance personal protection and situational awareness for global defence and security personnel operating in high performance environments. The company's Gentex® and Ops-Core® family of products and systems include helmet systems for both ground and air applications; aircrew life support systems; advanced optics; ground soldier protective equipment; high performance textiles; respiratory protection, and communications equipment. Headquartered in Carbondale, Pennsylvania, the company is privately held and supports worldwide customers through a global distributor network and other U.S. facilities in Rancho Cucamonga, California; Manchester, New Hampshire; Millwood, New York; and Boston, Massachusetts. Learn more at www.gentexcorp.com.
Media Contacts:
Alistair Wright
Helmet Integrated Systems Ltd
awright@helmets.co.uk
+44 (0) 1462 478014
Alexandra Brax
Gentex Corporation
abrax@gentexcorp.com
+1.617.670.3547 x2440
More recent news from Gentex Corporation


Gentex Corporation
Gentex Corporation Settles Lawsuit with Galvion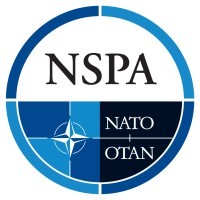 Ops-Core
Gentex Corporation Announces Contract to Supply Headborne Solutions to NATO Support and Procurement Agency (NSPA)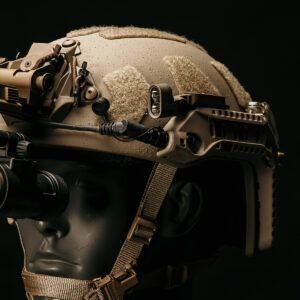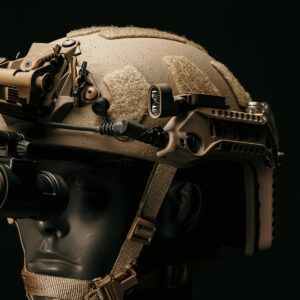 Ops-Core
Gentex Corporation Previews Advanced Concept for Ops-Core® RAILINK System