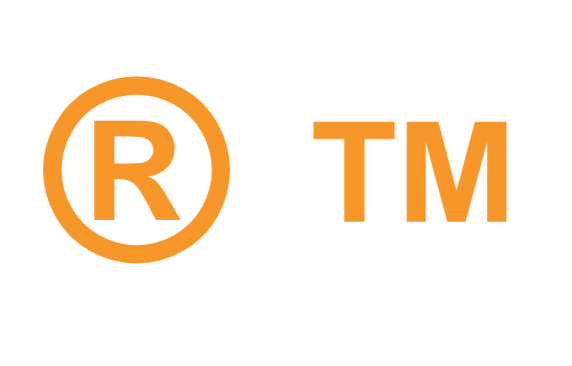 Trademarks
A non-exhaustive list of trademarks of Gentex Corporation or its affiliates
The following is a non-exhaustive list of Gentex Corporation trademarks or its affiliates.
When using the marks in publications that will be distributed only in the United States, include the appropriate ™, or ® symbol on first use.
For publications that will be distributed outside the United States, do not include trademark symbols. Instead use the appropriate trademark attribution notice, for example: Ops-Core is a trademark of Gentex Corporation.
Gentex Corporation trademarks need to be given the correct attribution in the credit section of all U.S. and international publications.
The list also includes a generic term for each trademark. For all publications, include the appropriate generic term after the trademark the first time it appears. Thereafter, the generic term should appear frequently with the trademark.
Trademarks are adjectives, and should not be made into verbs or made plural or possessive.
The absence of a product name or logo from this list does not constitute a waiver of Gentex Corporation's trademark or other intellectual property rights concerning that name or logo.
QUESTIONS
If you have any questions or comments regarding the list, or need more information on how to use Gentex Corporation trademarks, please contact the Gentex Corporation Communications team.
This list includes updates as of October 1, 2018.
| | | |
| --- | --- | --- |
| Trademark | Generic Term | Attribution Notice |
| In the U.S., include the ™, or ® symbol on first use. Outside the U.S., don't include trademark symbols. Instead use the trademark attribution notice. | For all publications, include the appropriate generic term after the trademark the first time it appears. Thereafter, the generic term should appear frequently with the trademark. | Include the attribution notice in all U.S and international publications in which the trademark is mentioned. |
| Aegisound® | Hearing Protection and Communication Solutions | Aegisound is a trademark of Gentex Corporation or its affiliates, registered in the U.S. and other countries. |
| Aegisound Argonaut® | Double Hearing Protector and Communications Headset | Aeigisound and Argonaut are trademarks of Gentex Corporation or its affiliates, registered in the U.S. and other countries. |
| ALPHA® | Helmet Systems | ALPHA is a trademark of Gentex Corporation or its affiliates, registered in the U.S. and other countries. |
| ALPHA Eagle® | Rotary Wing Helmet System | ALPHA and Eagle are trademarks of Gentex Corporation or its affiliates, registered in the U.S. and other countries. |
| Argus® | Public Order/Riot Helmets | ARGUS is a trademark of Gentex Corporation or its affiliates, registered in the U.S. and other countries. |
| |   — | The Cromwell logo is a trademark of Gentex Corporation or its affiliates, registered in the U.S. and other countries. |
| Cromwell® | Helmet Systems | Cromwell is a trademark of Gentex Corporation or its affiliates, registered in the U.S. and other countries. |
| Cromwell ECHO® | Helmet System | Cromwell and ECHO are trademarks of Gentex Corporation or its affiliates, registered in the U.S. and other countries. |
| Cromwell ER1® | Helmet System | Cromwell and ER1 are trademarks of Gentex Corporation or its affiliates, registered in the U.S. and other countries. |
| Cromwell F600® | Helmet System | Cromwell and F600 are trademarks of Gentex Corporation or its affiliates, registered in the U.S. and other countries. |
| Dual Mirror® | Aluminized Fabrics | Dual Mirror is a trademark of Gentex Corporation or its affiliates, registered in the U.S. and other countries. |
| Dual Mirror Flexir® | Aramid Fabric | Dual Mirror and Flexir trademark of Gentex Corporation or its affiliates, registered in the U.S. and other countries. |
| Dual Mirror Korspun I® | Preox Fabric | Dual Mirror and Korspun I are trademarks of Gentex Corporation or its affiliates, registered in the U.S. and other countries. |
| Dual Mirror PREOX® | Aluminized Fabrics | Dual Mirror and PREOX are trademarks of Gentex Corporation or its affiliates, registered in the U.S. and other countries. |
| Filtron® | Light Management Products | Filtron is a trademark of Gentex Corporation or its affiliates, registered in the U.S. and other countries. |
| Gentex® | Helmet Systems | Gentex is a trademark of Gentex Corporation or its affiliates, registered in the U.S. and other countries. |
| Gentex HA/LP-PPB® | Oxygen Mask | Gentex and HA/LP-PPB are trademarks of Gentex Corporation or its affiliates, registered in the U.S. and other countries. |
| Gentex LVIS® | Digital Intercom Systems | Gentex and LVIS are trademarks of Gentex Corporation or its affiliates, registered in the U.S. and other countries. |
| Gentex SPH-5® | Rotary Wing Helmet System | Gentex and SPH-5 are trademarks of Gentex Corporation or its affiliates, registered in the U.S. and other countries. |
| Gentex Step-In® | Visor | Gentex and Step-In are trademarks of Gentex Corporation or its affiliates, registered in the U.S. and other countries. |
| Gentex TPL® | Liner | Gentex and TPL are trademarks of Gentex Corporation or its affiliates, registered in the U.S. and other countries. |
| Gentex X Liner® |  — | Gentex and X Liner are trademarks of Gentex Corporation or its affiliates, registered in the U.S. and other countries. |
| |  — | The Ops-Core logo is a trademark of Gentex Corporation or its affiliates, registered in the U.S. and other countries. |
| Ops-Core® | Helmet Systems | Ops-Core is a trademark of Gentex Corporation or its affiliates, registered in the U.S. and other countries. |
| Ops-Core AMP™ | Communication Headset | Ops-Core and AMP are trademarks of Gentex Corporation or its affiliates, registered in the U.S. and other countries. |
| Ops-Core ARC™ | Rail | Ops-Core ARC is a trademark of Gentex Corporation or its affiliates. |
| Ops-Core FAST® | Helmets | Ops-Core and FAST are trademarks of Gentex Corporation or its affiliates, registered in the U.S. and other countries. |
| Ops-Core Head-Loc® | 4-Point Chinstrap | Ops-Core and Head-Loc are trademarks of Gentex Corporation or its affiliates, registered in the U.S. and other countries. |
| Ops-Core OCC-Dial® | Fit Band | Ops-Core and OCC-Dial are trademarks of Gentex Corporation or its affiliates, registered in the U.S. and other countries. |
| Ops-Core RAC® | Headset | Ops-Core and RAC are trademarks of Gentex Corporation or its affiliates, registered in the U.S. and other countries. |
| Ops-Core Sentry™ | Helmets | Ops-Core and Sentry are trademarks of Gentex Corporation or its affiliates, registered in the U.S. and other countries. |
| Ops-Core Step-In® | Visor | Ops-Core and Step-In are trademarks of Gentex Corporation or its affiliates, registered in the U.S. and other countries. |
| |  — | The PureFlo logo is a trademark of Gentex Corporation or its affiliates, registered in the U.S. and other countries. |
| PureFlo® | Industrial Respiratory Protection Systems | PureFlo is a trademark of Gentex Corporation or its affiliates, registered in the U.S. and other countries. |
| PureFlo Hydra® | PAPR | PureFlo and Hydra are trademarks of Gentex Corporation or its affiliates, registered in the U.S. and other countries. |
| PureFlo PureLite XStream® | PAPR | PureFlo, PureLite, and XStream are trademarks of Gentex Corporation or its affiliates, registered in the U.S. and other countries. |