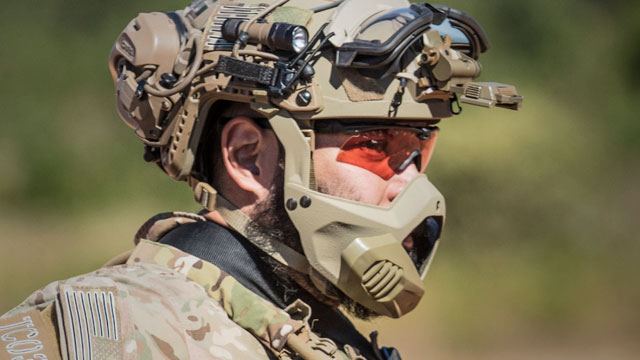 Face Protection
For both defense and industrial applications, Gentex Corporation provides mandibles, and maxillofacial and full-face shields to safeguard the face from the full range of hazards typically encountered in those environments.
For defense, our face protection solutions safeguard from rotor wash, flying debris, wind blast, blunt trauma, ballistic threats, and blast shockwaves as well as reducing wind noise across a microphone should one be in use. Defense forces can also pair the mandibles and maxillofacial shields with visors for complete eye and face protection. Please view our Ground Catalog for our complete line of Ground products.
For industrial personnel, our PureFlo face-shields are manufactured from high impact-resistant polycarbonate with anti-mist, anti-scratch coating; seal securely against the helmet's frame; and provide protection against impact, high impact (ANSI Z87+), and splashes.
All Gentex Corporation face protection products are innovatively designed to seamlessly and easily integrate with our helmets, and are made of the most advanced materials for the optimum in protection, lightweight comfort, and optical clarity.