Comprehensive Protection
Gentex lenses and their visor assemblies are designed to provide facial protection from performance concerns and life threats such as windblast, high light intensity, spall resulting from canopy or screen failure, ballistic and fragmentation threats, laser threats, impact threats, rotary or jet wash, and inclement weather conditions. Plus, Gentex lenses (including clear) provide 99% protection from damaging UVA, UVB, and UVC sunlight.
Lenses Meet Stringent U.S. Mil Specs
All Gentex lenses are manufactured with polycarbonate material and in accordance with several U.S. military specifications:
Ultraviolet transmittance in accordance with MIL-V-43511
Impact resistance in accordance with MIL-V-43511 (when tested in accordance with MIL-STD-622 and using a .22 T37 fragment simulating projectile at a velocity of 550 feet per second)
Optical characteristics in accordance with MIL-V-43511
Abrasion resistance in accordance with MIL-C-83409 (front and rear surfaces coated with abrasion-resistant coating)
Comprehensive Product Portfolio
Gentex offers a wide array of eye protection products and technologies to meet the broad and unique needs of defense and security aircrew around the globe. Learn more about our lenses and assemblies below, and reference the Product Selection Charts to determine the right eye protection solution for your helmet and mission needs.
Standard Lenses—Clear, Amber, and Neutral Gray
All Gentex standard visor lenses offer advanced protection while enhancing visual acuity.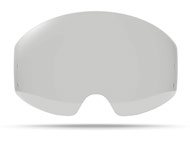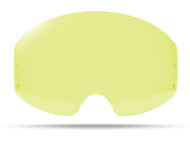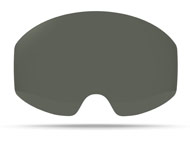 Basic ballistic and impact protection is provided with Gentex clear lenses. Using specially developed dyes and colors, Gentex also offers Amber and Neutral Gray lenses to enhance visual acuity in more demanding flight or terrain conditions. In addition to the protection offered by our clear lenses, our amber lenses are engineered with yellow hue to offer basic contrast to the field of view in hazy or foggy conditions, and our neutral gray lenses were developed to provide sun glare protection.
Advanced Lenses
For more advanced mission needs, Gentex has developed high-contrast and gradient lenses.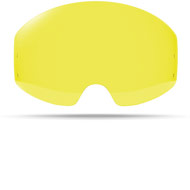 High Contrast Lenses
Specially engineered for use in snow, haze, and fog conditions, Gentex high contrast lenses provides aircrew with a heightened and enhanced field of vision when flying in low-light conditions, such as foggy, overcast, hazy, or cloudy environments. Gentex Filtron technology-absorber dyes that are molded into the polycarbonate optic renders the lens a unique yellow color, and filters certain invisible and visible wavelengths for the wearer. This advanced lens creates a viewing field where all blue components appear black or very dark, and other color components are nearly normal.
Gradient Lenses
Engineered specifically for protection against sun glare, Gentex gradient lenses allow aircrew to see instrumentation clearly. The tinted and standard neutral gray color at the top of the lens transitions to clear at the bottom.
Visor Assemblies
Gentex lenses may be fit into our many different visor assemblies that fit into our market-leading portfolio of aircrew helmet systems.
Click here
to shop and learn more about our visor assemblies.