PureFlo ESM+ PAPR (EN Approved)
ALL-IN-ONE, INTRINSICALLY SAFE POWERED AIR PURIFYING RESPIRATOR
The original all-in-one, modular Powered Air Purifying Respirator.
CONFIGURABLE TO YOUR NEEDS
The PureFlo ESM+ is an intrinsically safe PAPR approved for use in certain types of gas and dust environments where there are potentially explosive atmospheres.
The modular design of the ESM+ enables the unit to be configured to match your required application.  With no hose or waist-mounted unit, the ESM+ provides improved comfort and mobility for users.
With an APF of 40, the ESM+ comes in two variants, hard hat or bump cap protection, for use in pharmaceutical, as well as heavy engineering, steel & metal working, and  smelting environments.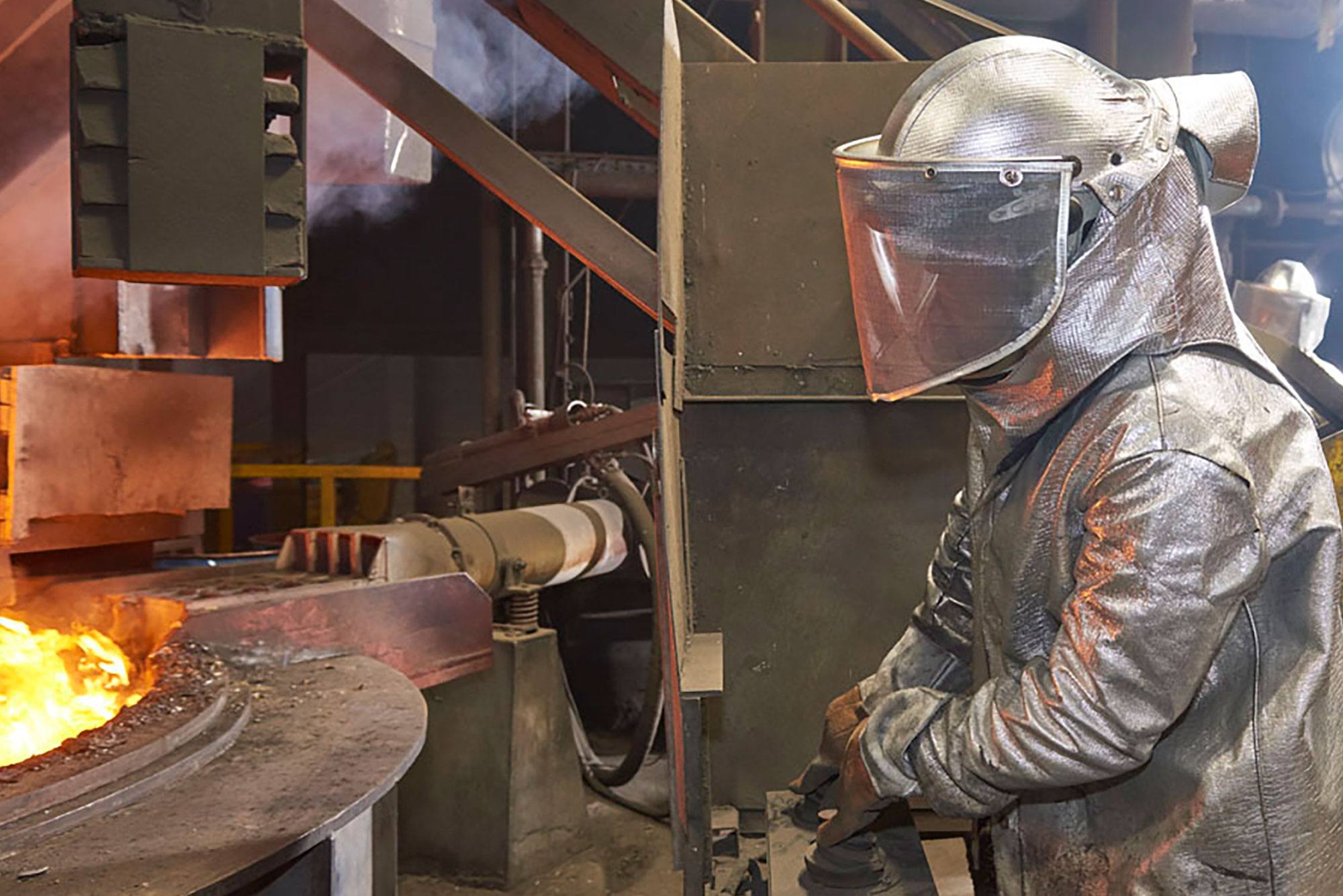 CHOOSE THE PUREFLO ESM+ THAT WORKS FOR YOU
The ESM+ PF23 is an intrinsically safe self-contained, modular powered air purifying respirator designed for light duty industries including pharmaceutical, chemical, laboratory & healthcare.
The ESM+ PF33 powered air purifying respirator is designed for for use in medium & heavy-duty industries including smelting, construction and steel work, with a high-heat option available.
Why choose a head-mounted respirator?  Check out our comparison chart to see the advantages that an all-in-one, head-mounted system can offer!
Not sure if the ESM+ is right for you?  See how it compares to our other PAPR product lines, such as the PureFlo 3000, for industrial environments.