Enhanced Comfort and Performance for the Pharmaceutical Workforce
PureFlo PAPRs are the new breed of industry-leading, all-in-one NIOSH-approved air-purifying protection systems, ideal for the most demanding pharmaceutical and clean room environments. Our head-mounted design maximizes mobility and simplifies use while offering best-in-class integrated respiratory, eye, and face protection against hazardous airborne particulates.
Contact Us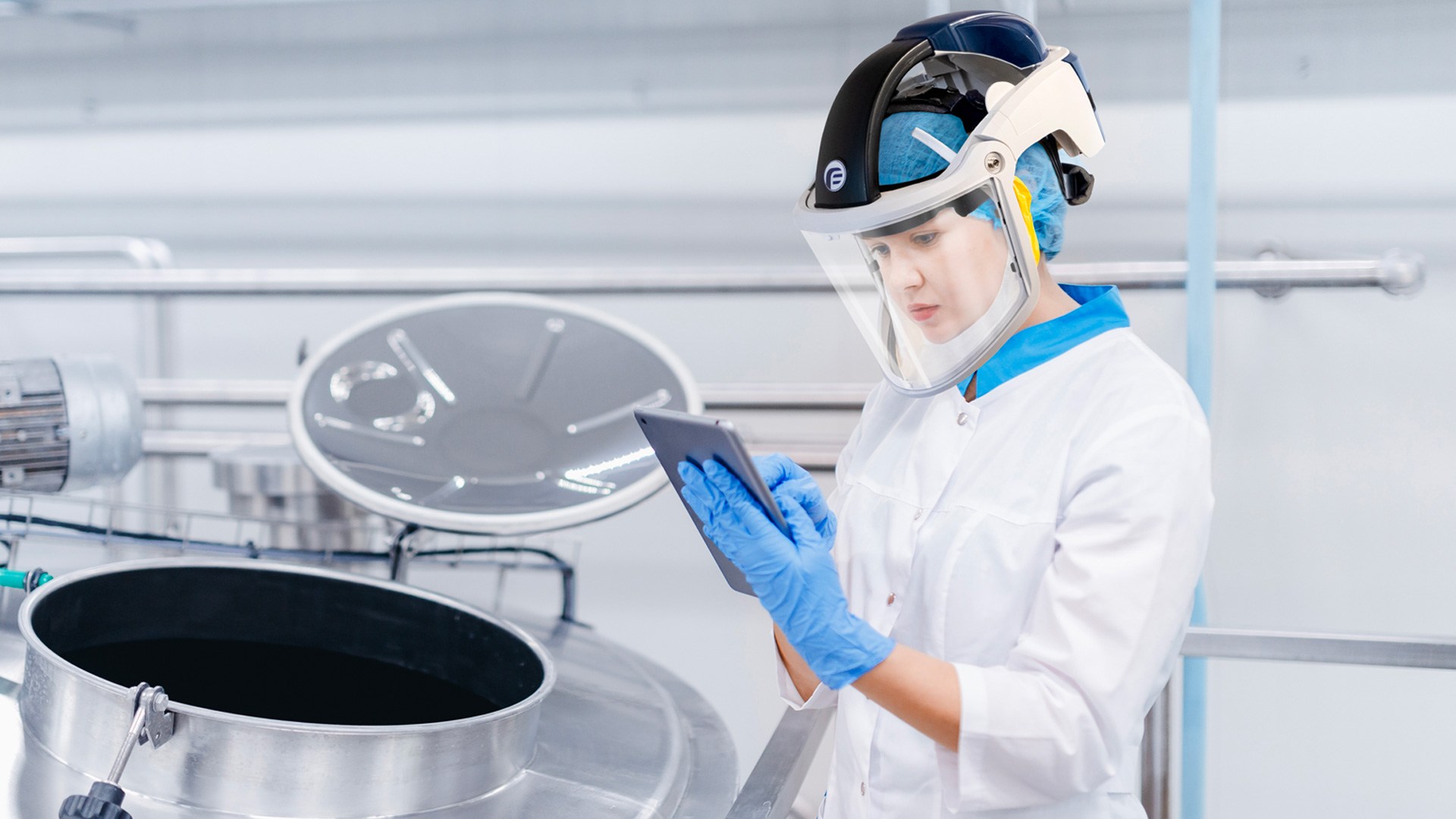 Protection You Can Count On
---
High-performance environments require protection that puts worker safety first. 
 A Head Above the Rest
---
Our NIOSH-approved head-mounted PAPRs are ergonomically designed to eliminate snag hazards and provide all-in-one respiratory, face, and eye protection, with no belts or hoses. PureFlo PAPRs also require less cleaning of exposed parts, saving time and money, while offering world-class protection. Want to learn more? Visit our PureFlo FAQ.

PureFlo 3000 – Skeletal Frame with Open Visor
The skeletal frame/open visor configuration of the PureFlo 3000 provides all-in-one protection while still allowing for a clear field of vision and maximizing mobility and comfort.

PureFlo 3000 – Skeletal Frame with Respiratory Hood
Available with Tychem® face seal, respiratory drawstring hood, or disposable slipover hood for enhanced splash protection, the PureFlo 3000 with hood offers all the protection of our skeletal frame as well as added protection from chemicals, pathogens, and viruses and easy decontamination in pharmaceutical settings.

PureFlo 3000 – Hard Hat
Suitable for a number of applications, the award-winning PureFlo 3000 provides best-in-class protection and maximum mobility.
PureFlo ESM+ PF50 PAPR
The PureFlo ESM+ PF50 is a head-mounted, self-contained PAPR ideal for protection in light duty industries including pharmaceutical, chemical, laboratory and healthcare. The PureFlo ESM+ PAPR features advanced electronics that continually monitor all functions and a unique air circulation system that creates a smooth, continuous, filtered flow of air.
Contact Us Today
Learn how PureFlo can keep your team safe by filling out the form below, and we will get in touch to discuss your needs.