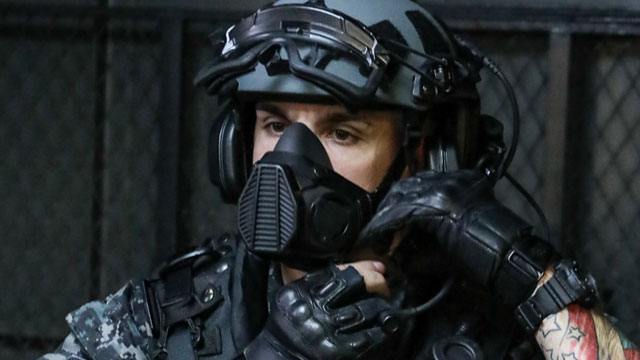 Respiratory Protection
For defense and industrial safety applications, Gentex Corporation provides respiratory protection systems that can be counted on to meet the unique needs of each environment.
Defense
A critical accessory for our helmet systems, our low profile respirators easily integrate with our helmets and other equipment to provide defense forces around the globe complete system level protection. For aircrew, our oxygen masks provide performance enhancing capabilities such as pressure breathing for G (PBG) or pressure breathing for altitude (PBA), both reducing the probability of G-induced loss of consciousness (GLOC) or Hypoxia; and separate inhalation and exhalation valves to minimize breathing resistance and reduce fatigue. These oxygen masks are expertly configured to match the performance capabilities of the aircraft in which they are used. For tactical ground forces, our respirators offer a wide range of oil and non-oil based particulate contaminants, including, lead, cadmium, asbestos, dust, gunfire residue, and explosive residue.
Please refer to our Ground Catalog for more information on our complete line of Ground products.
Industrial Safety
For industrial safety, our PureFlo industrial respirator protection systems provide integrated respiratory, head, face, and eye protection against industry hazards, while enhancing end user mobility, comfort, and workplace performance. To support the full range of industrial applications, the PureFlo product line includes powered air purifying respirators (PAPR), supplied air respirators (SAR), and air purifying respirators (APR), available as either full and half mask respirators. Our PureFlo 3000 PAPR is a breakthrough in all-in-one protection, awarded by Frost & Sullivan for excellence in innovation and exhibiting high customer value.